At Bolt Burdon Kemp we have an experienced team representing people who have suffered serious personal injury in cycling accidents. We are recognised as one of the leading firms in this area by the independent Chambers and Partners and the Legal 500 guides.
In recent years more and more people have chosen bicycles over other modes of transport due to the health, environmental and financial benefits that cycling offers. It is therefore unsurprising that cycling accidents are on the rise.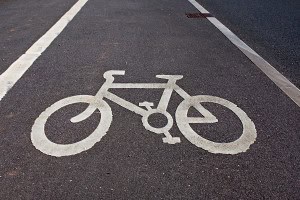 Regardless of whether you cycle as a commuter, a courier, or just for fun, if you have suffered a serious injury following a cycling accident due to the negligence of another road user, we can assist you in making a personal injury claim for compensation.
Cyclists share the roads with cars and heavy good vehicles. They are therefore undoubtedly one of the most vulnerable road users. When involved in road traffic accidents, even at low speeds, they have little or no protection and can often suffer severe long-term injuries. Our specialist team of solicitors has extensive experience in helping injured cyclists who have suffered the most serious injuries including multiple broken limbs, brain injuries, spinal injuries and fatalities.
What causes cycling accidents?
We have acted for injured cyclists involved in a variety of accident scenarios. Some of the most common causes include the following:-
drivers turning across cyclists' paths;
vehicles failing to give way when emerging from junctions;
drivers overtaking cyclists;
vehicles driving into the rear of cyclists;
cyclists being hit by opening vehicle doors;
collisions involving heavy goods vehicles;
defects in roads; and
hit and run incidents.
Hit and run accidents
If the person who caused your accident cannot be traced, or was not insured, you may still be able to claim compensation from the Motor Insurers' Bureau (MIB). All motor insurance policies contribute to this government fund, which covers hit and run accidents and also collisions caused by uninsured drivers. If you are unsure whether you can claim, contact our team who will be able to advise you about your options.
What to do if you have been involved in a cycling accident
If you are unfortunate enough to have been involved in a cycling accident, there are a number of steps that you can take to help with your claim against the driver who caused the accident, and to help with your rehabilitation for the injury you have suffered.
If you have had an accident, you should:-
Obtain the name, address, registration number and insurance details of the defendant (i.e. the driver who crashed into you);
Report the incident to the police;
Take photographs of your injuries, the accident scene and your damaged belongings;
Obtain the names and contact details of any witnesses of the accident;
Attend your local hospital and/or your GP in relation to your injuries;
Do not dispose of your bicycle, clothing or other damaged belongings; and
Keep a record of all expenses that you have incurred as a result of the accident as well as documentary evidence of these, in the form of receipts, invoices, tickets etc.
We appreciate that where a serious injury has been suffered it will not always be possible for the other party's details and any witness details to be obtained, or photographs to be taken. We will do all we can to obtain this information for you.
How to prove your claim for compensation
Once we have notified the other party's representatives of your claim, liability for the accident may be admitted by the driver or their insurers.
If the driver denies they were at fault, either at the scene or later, we will gather together the evidence needed to prove your claim as soon as possible.
Evidence that we will obtain to support your claim might include:-
CCTV footage
Photographs of the scene
the police report
statements from any witnesses to the accident
expert accident reconstruction evidence
a report on the condition of the vehicles
reports from investigators, for example a bus company
We will then obtain evidence relating to your injuries including medical records and reports from experts.
We will make a claim on your behalf to the defendant's representatives, usually an insurance company, using the evidence to prove your case. If a settlement cannot be negotiated we will issue legal proceedings with the court in order to obtain compensation.
Cycling helmets and your claim
If you were not wearing a helmet when the accident occurred, this is very unlikely to prevent you from bringing a claim. However, if you have injured your head, the defendant's representatives are likely to say that the injury was partly your fault – this is known as contributory negligence.
If that happens, we will advise you, and deal with the defendant's allegations so that you still receive as much compensation as possible.
It is important to bear in mind that there is no legal requirement to wear a helmet. The driver who caused the accident will have to prove that your injuries would have been prevented or reduced had you been wearing one. Some scientific evidence into cycling accidents has indicated that helmets offer no effective protection in high impact collisions.
Other safety issues also need to be considered with the claim, such as:
whether you were wearing fluorescent clothing;
whether lights were displayed on the bike if cycling at night;
whether the bicycle was properly maintained; and
whether you were complying with The Highway Code
The defendant is likely to raise questions in relation to the above safety issues to attempt to reduce your claim. We will present your claim and gather the right evidence to ensure that your damages are not reduced unnecessarily.
What compensation will you receive?
There are various types of compensation that can be sought from the defendant following a cycling accident. The ultimate aim will be to put you back into the position you would have been in had the accident not occurred.
We will instruct the appropriate medical experts to examine you and prepare medical evidence on your injuries, so that we can advise you how much compensation the court is likely to award you for the injuries sustained.. We will also work with you to calculate and gather together evidence of your financial losses.
We can assist you with claiming for a variety of types of compensation including:
the pain and suffering caused by your injury;
the things you are now unable to do;
bicycle repairs, or replacement value;
lost earnings;
care and assistance from friends and relatives;
damaged clothing and other possessions;
travel expenses, including increased travel costs due to being unable to cycle; and
rehabilitation to assist you with your recovery.
Should you require treatment in order to assist you in your recovery, our specialist team of solicitors are skilled in obtaining early interim payments from the other side in order to fund your treatment.
We recognise the importance of early rehabilitation to help you to make the best possible recovery from your injuries.
Cycling accident compensation
When you're considering whether or not to pursue legal action for a cycling accident you've experienced, it can help to have an idea of how everything we've outlined above plays out in the real world. Below is a short summary of a cycling accident compensation case we handled, including the amount of compensation we were able to secure for our client:
£1.2 million in damages for cycling accident compensation claim
We represented a young man who suffered life changing injuries in a cycling accident due to the Defendant speeding on the wrong side of the road. Our client suffered very severe crush injuries to his leg, eventually leading to a below-knee amputation. He also suffered a moderately-severe brain injury and multiple fractures to his arm. Our client also suffered from retrograde amnesia and couldn't remember anything about the accident.
In order to prove our client's case, we carried out a site visit where the accident occurred, interviewed witnesses, obtained the police report, gathered evidence from an accident reconstruction expert and sought opinions from medical experts. In the end, we were able to negotiate a settlement for our client in the sum of £1.2 million.
Contact us
We can talk you through the various funding options available to you in bringing a claim. The vast majority of cycling accident clients are funded by Conditional Fee Agreements (otherwise known as no-win-no-fee agreements) so there is virtually no financial risk to you.
For further free legal advice following a cycling accident, please contact one of Bolt Burdon Kemp's expert solicitors on 020 3797 6920 or contact us online.