Life at BBK
Dedicated, passionate, specialist teams
Our clients are at the centre of all we do
Close-knit teams
Working at BBK means being part of a close-knit, highly talented community. Find out what life at BBK is like, and all that we do to support our staff.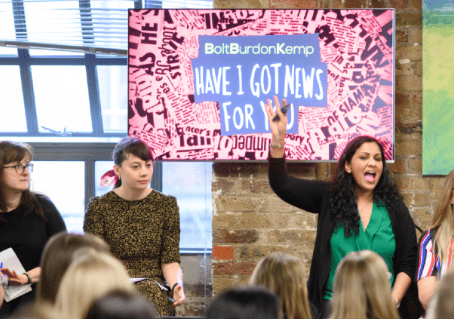 Our Commitments
Inclusivity
We're proud to buck many typical law firm trends on diversity and inclusion. Our clients and our staff have diverse histories, we hire and promote based on ability alone, and we maintain gender parity throughout the company. We're working on improving areas that don't yet meet our high standards.
Campaigning
We help those with serious injury even if they're not our clients. We highlight issues that might affect them, and raise awareness, challenge perceptions and engage in healthy debate.
Training
We encourage our staff to pursue their passions and develop their knowledge and skills base so they can do their best work.
Rewards & Benefits
When you join BBK, you'll have access to a host of rewards and benefits, all of which embody our core values and our commitment to your growth.
We're invested in your career development
We take corporate social responsibility seriously
We offer bespoke training days
Flexible working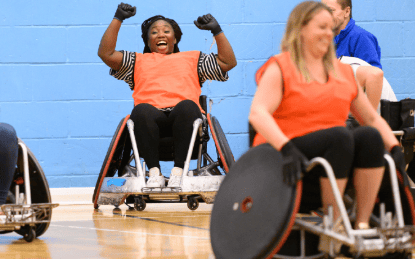 Here's what our people think
Being promoted to partner, as a non-lawyer is something that I thought was out of my reach, but BBK want to ensure everyone who works here has the ability to thrive and grow.

– Amanda Garner, Partner and Compliance Manager

I honestly enjoy the people, we are a great bunch at BBK. Everyone is friendly and supportive, you truly get a sense of teamwork. As an individual, I have felt supported and understand that wellbeing is really put at the forefront.

– Barbara Omoruyi, Marketing and Social Media Executive

Without exception they are highly knowledgeable, compassionate and completely dedicated to their clients. I know of no harder working group of lawyers in this field. They are also a very diverse firm, who provide a huge amount of support to those wanting to have children and continue their careers.

– Legal 500 source, 2022 edition

The culture of BBK means that there is always someone to talk to when support is needed. As a firm we are offered a variety of training delivered by both colleagues and external trainers. Within the cash office team we encourage everyone to take part in industry related training, be that one day updates on the accounts rules or professional qualifications from ILFM and AAT.

– Louisa Pounder, Senior Associate and Accounts Manager
What we look for
We are serious about ensuring we hire the right people. People who do really well at Bolt Burdon Kemp have strengths in some specific areas and we look for them at every stage of our recruitment process. They are always:
Striving to consistently exceed client expectations. They are passionate committed and dedicated to providing the best legal service to our clients. They will go an extra mile when needed, to help improve their client's lives.
Ambitious, driven, self-motivated, innovative and thrives on change.Team players who put the greatest good of the firm first.
Learning professionals who want to be the best at their job, they are constantly developing and doing their best.
Holding themselves to the highest ethical standards and levels of integrity.
Sociable and have a positive attitude. They have good relationships with their colleagues and enjoy spending time with them.