Our team of specialist military solicitors understands that the military has a responsibility to provide service personnel with functioning and appropriate equipment and proper training so that they can work safely.
If you think you have a claim for negligence against the military then please contact us now. Bolt Burdon Kemp usually acts on a no-win, no-fee basis, and will work tirelessly to win compensation for you.
Equipment malfunctions
Service personnel are required to handle a huge variety of heavy and sometimes dangerous equipment, including body armour, weapons, machinery and vehicles. Much of this equipment is technically highly sophisticated and requires extensive training if it is to be used safely.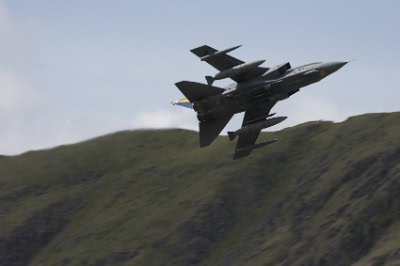 If an injury or fatality occurred while using equipment that had previously malfunctioned or was not suitable for the environment in which it was deployed − or full training was not given − then a claim for compensation should be considered.
A claim is also possible if the malfunction harmed a bystander or colleague and the equipment operator suffered psychiatric injury as a result.
Injuries caused by unsafe equipment and working practices
Bolt Burdon Kemp has recovered compensation in cases involving a wide range of unsafe working conditions and defective equipment, including:
Cold injury, including Non Freezing Cold Injury
Back injury due to manual handling
A failure to observe medical restrictions
Defective training course design
Inappropriate standing orders
Gym injuries
Stress at work and psychiatric injury
Shooting range injuries
Duty of care
Although the environment in which service personnel work is unique, the military has exactly the same duties as any other employer to ensure that:
Work equipment is kept in good order and repair
Service personnel are given the correct equipment for the task in hand
Work equipment is regularly inspected
Service personnel are trained to correctly use the equipment and are made aware of any risks
Dangers identified in risk assessments are communicated to service personnel
Appropriate measures are taken to protect service personnel from danger
Suitable personal protective equipment is provided where necessary
Defective equipment is removed until it has been repaired and only returned in good working order
Safety in the workplace
The health and safety of military personnel should be safeguarded by ensuring that general working best practices on base are adhered to, as required in any workplace. For example:
The working environment must be kept in a safe condition
Traffic routes should be free from obstruction
Suitable work station assessments should be provided
All service personnel required to lift heavy items should be trained how to do this correctly to avoid the risk of injury
Combat immunity
All battlefield equipment, including weapons and vehicles, must be carefully assessed before being deployed, and troops must be thoroughly trained to use it. After all, if a defect is missed or kit is mishandled, this can seriously affect operational effectiveness.
The law requires the same care to be used in preparing equipment and designing and carrying out training for active deployment as for an exercise. Training or maintenance faults can also cause catastrophic injury.
The Snatch Land Rover and Challenger Tank judgement in the Supreme Court in 2013 made it clear that, if there is negligence in the preparations for battle that results in harm in the course of the engagement, injured service personnel have the right to make a claim against the MoD in the High or County Courts.
The Judges also stated clearly that commanders and the Crown are protected from negligence claims based on decisions they make during combat. There has been concern in military circles that the judgment means commanders in the field must take account of health and safety regulations in making decisions in combat, but this is a misunderstanding of what the Supreme Court Judges said.
They made it clear that there can be no claim based on a move made in the heat of combat, even if it was negligent. Commanders can make operational decisions in battle free from the fear that lawyers will be able to criticise them later.
If injury is caused by negligence in training or preparation, of course, that is another matter.
Making a claim
Bolt Burdon Kemp feel strongly that the military should be held to its duty to train service men and women to meet the needs of their military service without running the risk of unnecessary injury.
If personnel are not trained how to correctly operate, lift and use military equipment, or how to avoid injury, for example, the consequences can be severe for military and post-military careers.
Please note that there are time limits for bringing any of the claims mentioned on this page. To find out more, visit the main military claims page.
If you think you have suffered an injury because of defective equipment or unsafe working practices, then contact us to find out more.
How we have helped our clients
Million pound settlement for solider who suffered shrapnel injuries
Our client was injured as a result of a serious accident while he was working in bomb disposal.
He came to us having received a small payment under the Armed Forces Compensation Scheme, which he felt had not properly compensated him for his injuries. Our client suffered life-changing orthopaedic injuries as well as significant damage to his hearing. Multiple expert reports had to be obtained and employment evidence was needed to work out his substantial claim for loss of earnings, pension and employment benefits.
The Ministry of Defence accepted that they were at fault for our client's injury and a settlement was reached which took into account all of our client's financial loss, including payments to cover treatment, aids and equipment in the sum of £1 million.