Our specialist areas
---
We have over 30 years' experience in complex injury cases. Explore our different areas of expertise here:
Brain Injury
Brain Injury
Spinal Injury
Spinal Injury
Military Claims
Military Claims
Abuse Claims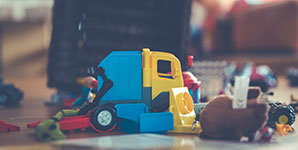 Abuse Claims
Medical Negligence
Medical Negligence
Accident Claims
Accident Claims
WHAT OUR CLIENTS SAY
You were brilliant from day one and I could not have had anyone better fighting my corner.  My experiences through this process have really restored my faith in the legal process.

James

'Initially I was wary of getting involved in litigation.  I'd heard it could take years and I worried it would rake up painful memories for my family and I;  However, Flora, our main contact at Bolt Burdon and Kemp was clear, efficient and genuine from the beginning.  Bringing this case against the medical team responsible gave us a more positive way of dealing with this and will now help us make a life for our child.  I would recommend Bolt Burdon Kemp and particularly Flora without hesitation.

Elaine and Ish

Many thanks Alex. You have been a star. Certainly made the correct choice in contacting you. Can't thank you enough.

Chris M
Our campaigns
---
We are not just about securing compensation. We are passionate about improving our clients' lives in other ways too. Discover our campaigns which help influence the national conversation around key issues raised by our work.
Going the Extra Mile
We tested London's public transport network to find out how well it caters for people in wheelchairs. Unfortunately, our results suggest wheelchair users often need to go the extra mile when commuting in London. Click through to learn more.
Read more