Post Traumatic Stress Disorder ('PTSD') is a condition our military team is very familiar with. Alongside other mental health issues such as anxiety, depression and adjustment disorders, PTSD often presents itself when servicemen and women are exposed to traumatic and life endangering events, often in combat situations.
The most common PTSD symptoms complained of are:
Re-experiencing phenomena such as nightmares, flashbacks, intrusive memories and reminders of the index trauma;
 

Avoidance behavior, withdrawing into oneself, and shying away from social contact;

 

Symptoms of mood changes and cognition;

 

Symptoms of heightened arousal and reactivity.
We have come across situations where military doctors have misdiagnosed PTSD for 'battle stress', 'anger management' 'alcohol misuse' and even 'personality disorder'. The delay in diagnosis inevitably prolongs the commencement of treatment. This can often lead to the development of other co-morbid and social complications such as depression, anxiety, unemployment, homelessness and family break ups, which can mask the condition and make it more difficult to treat and much harder to integrate into civilian life.
If you or a loved one has been affected by PTSD, please get in contact with us now for confidential advice about making a claim. We work on a no-win, no-fee basis. 
PTSD symptoms 
The symptoms of PTSD vary enormously from person to person. One individual might seem withdrawn, while another can become extremely angry or violent at the slightest provocation. 
Some people have frequent flashbacks, and others deny there is anything to remember. It can take many sufferers a long time to realise that they have been affected at all. Visit our symptoms page to see a list of problems that can indicate a person may have PTSD.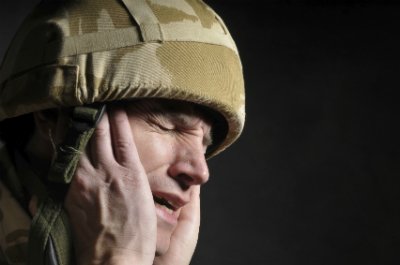 Time limits
Time limits apply to both types of claim, and both can be made during service. Failing to make a negligence claim until discharge can mean that the claim will be out of time. See our military claims page for more information about time limits. 
Contact our dedicated solicitors to discuss your claim further in complete confidence.