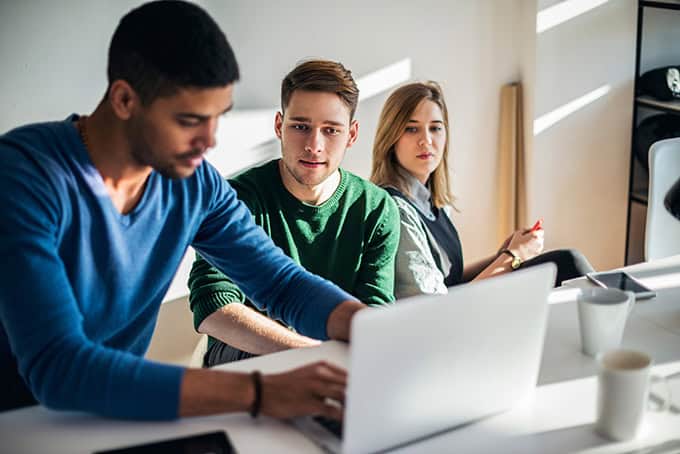 I'm not happy with my solicitor – can I change firms?
Occasionally, after purchasing a service, the customer may be unhappy with the providers of that service. Personal injury and medical negligence solicitors are no exception. Like any other professionals, personal injury and medical negligence solicitors must provide their clients with a first-rate service. This is all the more important when you have suffered a life-changing injury and need to start putting your life back together again and you need the right support and expertise to do this.
Whether you have suffered a serious injury as a result of medical negligence, abuse, working in the military, a road traffic collision or some other form of accident, you and your family will require a solicitor who you can trust.
Serious injury solicitors are a distress purchase. In the often hectic and stressful period after suffering a serious accident or injury, you may have instructed a solicitor who has subsequently turned out not to be the right person for the job. Solicitors must keep their clients happy throughout the claim or face losing them.
It certainly is not uncommon for serious injury victims to change solicitors before their claim has concluded. If you are unhappy with the service you are receiving, you have the right to change your solicitor at any time.
Problems with your solicitor
There are various problems that you may be experiencing with your solicitor. Here are some of the most common reasons why you may wish to change your solicitor:
The individual assigned to handle your claim is not suitably qualified.
You are unable to contact your solicitor or they do not return your calls and emails.
The person dealing with your claim keeps changing within the firm.
Your solicitor is not providing you with regular updates about your claim.
It seems as if no progress has been made over the last months and years of your case.
You have not been provided with sufficient, or indeed any, interim compensation payments to help manage the consequences of your serious injury.
You are unhappy with the opinion of a medical expert instructed by your solicitor because you do not feel that the expert has properly understood the critical aspects of your situation and your solicitor will not do anything to help change this.
The case manager instructed by your solicitor is not effectively coordinating third party care and therapy services and you are struggling with this or there is a very disjointed approach.
You do not have a good relationship with the treating therapists chosen by your solicitor or case manager.
Support for you and/or your family members has been neglected.
You and/or your family do not have a good relationship with the deputy who has been appointed to help make financial decisions on your behalf.
The firm handling your claim does not have the financial means to fund the progress of your case.
You are unhappy with the solicitor's valuation of your claim.
How we can help
At Bolt Burdon Kemp, we pride ourselves on exceeding our clients' expectations. This is absolutely key to the service we provide.
You will always have a qualified solicitor in charge of your file, not a paralegal. We provide you with the direct telephone, mobile and email contact details of your solicitor. We return calls and respond to emails promptly. We work flexibly, so will be available to speak to you outside of office hours if you have any burning questions, at a time convenient to everyone. We provide our clients with regular updates through every stage of the claims process.
We do not tolerate delay from the court, from experts and especially from our opponents. If liability for the accident is not admitted or if interim payments are unreasonably withheld, we will issue court proceedings in order to obtain compensation for our clients, as soon as feasibly possible.
We instruct reputable and reliable medical experts, barristers, case managers and deputies. When choosing these individuals, we keep in mind not just their expertise, but also the likely rapport that they will have with you.
The process of changing your solicitor
If you decide you want to change your solicitor then you will firstly need to decide who you would like to instruct. We are more than happy to talk to those who are represented by other firms to see if we can assist.
There are consequences to changing your firm of solicitors. Although your file belongs to you, your previous solicitors will have the right to retain your file until their costs are paid. This is known as 'exercising a lien'. However, there is usually a way around this.
If you decide that you would like us to take over conduct of your claim, there will be no need for you to contact your previous solicitors again. We will ask you to sign and return a form of authority in order to obtain a copy of your file. We will then write to your previous solicitors on your behalf.
Your previous solicitors are likely to acknowledge that, following a serious injury, you are unlikely to be in the financial position to afford their fees. They will therefore ask us to provide an 'undertaking' to preserve their right to claim costs at the conclusion of your claim. An 'undertaking' is a formal and binding promise. We will consider whether we can provide this promise on a case by case basis.
Solicitors will usually agree to release their file once an undertaking has been provided, as it will give them the best possible chance of being paid, now that the solicitor-client relationship has broken down.
Hear from our clients
"Ben and his team have been brilliant since taking over my case from my previous solicitor. They have always made sure I had all the information and guidance I've needed to make the best decisions for my case. They have gone through over four years' worth of appointments, letters and statements to build the best case for me. I couldn't recommend Bolt Burdon Kemp enough as they have been able to secure a more promising future for myself." – Charlie Cave
The decision to change solicitor should not be made lightly. However when you or a loved one have experienced a serious injury, and will require long term care, it is essential that you have a solicitor who you can trust and who has the expertise to conduct your claim properly. If you are considering changing your solicitor, you can contact us for a 'no obligation' discussion, free of charge.