Birth Injury & Cerebral Palsy Support Organisations
At Bolt Burdon Kemp we recognise the difficulties involved in caring for an injured child, as well as the importance of providing families with a good quality of life.
We are familiar with the everyday problems you may face, and our specialist cerebral palsy solicitors, approved by the Child Brain Injury Trust, can help you access the medical treatment, therapy, assistance and equipment you need to care for your child, and support you and your family.
We have put together this page to give you details of the places you can go to for support and more information about cerebral palsy.
Please contact us if you need more information about a possible claim for medical negligence. Legal Aid is available for funding the legal costs associated with birth injury claims. We also operate on a no-win, no-fee basis.
Trusts
SCOPE provides free, independent and impartial information and support to those affected by cerebral palsy through its informative website and free helpline (0808 800 3333 or helpline@scope.org.uk, 9am to 5pm weekdays).
There is also a forum on SCOPE's website, where you can connect with other families and carers to discuss cerebral palsy and its related topics and issues.
The Child Brain Injury Trust(CBIT)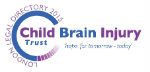 CBIT supports children and young people with brain injury and their families, offering practical and emotional support through their free helpline (0303 303 2248 / info@cbit.org).
CBIT's team of Regional Child and Family Support Coordinators are able to provide support during each stage of development. CBIT works with the child and their family, teachers, educational specialists, health and social workers and psychologists and a wide range of professionals to help demystify acquired brain injury in children, and to help implement appropriate support strategies.
The Dame Vera Lynn Trust for Children with Cerebral Palsy
The Dame Vera Lynn Trust for Children with Cerebral Palsy runs two Schools for Parents – one in West Sussex and the other in East Anglia based at Perry Barn, Sproughton.
All of the trust's services are provided free of charge.
Families attend one session a week at School for Parents where parents are helped to recognise their child's unique qualities and achievements
Parents can talk openly to each other about their child's activities, sharing an understanding of each other's situation. The emphasis is on providing strong practical support for all parents who have children with special needs, in a mutually sympathetic environment
Parents and children learn daily living skills together using the principles of Conductive Education. A highly skilled and professional team works closely with the parents, helping the child become an active learner. The children are motivated to learn through the use of activities, games, songs and stories based on Early Years curriculum topics
Specialist care and therapy
Local children's hospices may be able to provide specialist care, support and therapy services either within their hospice setting or in the home.
Therapy and education
PACE is a family-centred charity which provides an innovative education for life, for children with sensory motor disorders. The charity's foundation is based on the belief in each child's ability to learn and tailored to their individual needs – supporting, enabling and sharing with families are integral to PACE's services.
PACE's programmes are inspired by the principles of Conductive Education and are designed and delivered by trans-disciplinary teams of conductors, teachers, therapists and classroom assistants. These programmes combine all aspects of learning and development to ensure that each child's potential for an independent life and integration into the community is realised
Conductive Education is a complete system of special education for children with motor disorders, including cerebral palsy. A personality-centred education recognises the person as a whole and helps them to develop intellectual, emotional, social and physical abilities. It is not a treatment or therapy, but an all-day learning process which encourages individuals to be active and discover their own solutions to the many challenges of daily life
The PACE Infant and Parent Service (PIPS) specialises in providing effective personalised programmes to meet the specific needs of babies and young children with developmental delays or disabilities. PACE believes that providing a child with the right therapies at the earliest opportunity gives them the best chance of maximising their potential
There is increasingly strong evidence that early intervention can make a genuine difference for children with developmental delays, motor difficulties or sensory impairment, and PACE has specialist nursery, primary and secondary school provisions
Brainwave aims to improve the mobility, communication skills, and learning potential of children through a range of educational and physical therapies.
The Brainwave Programme rests on the theory of neuroplasticity; the charity's qualified and experienced staff are drawn from the mainstream fields of physiotherapy, occupational therapy, speech and language therapy and education
All Brainwave therapists receive additional training in sensory, physiotherapy, cognitive and communication techniques, to ensure the best care and expertise
The charity offers initial assessments at one of their three centres in the South East, the South West and the North West, following which a bespoke programme will be tailored for your child
The Bobath Centre offers treatment for children with cerebral palsy and other associated neurological conditions.
Bobath therapy is internationally recognised as being an effective therapy for children with all types of cerebral palsy, regardless of their accompanying disabilities or age
The Bobath concept analyses the specific difficulties a child has in participating in ordinary activities; finding practical solutions that can be incorporated into everyday life
The Bobath Centre's therapy team are all highly skilled Bobath therapists who specialise in the treatment of children with cerebral palsy
The Bobath Centre's vision is to improve the independence, health and wellbeing of people living with cerebral palsy by providing:
physiotherapy, occupational therapy and speech and language therapy tailored to a child's individual needs
support and advice for parents so that therapy becomes part of a child's daily routine
Activities
Cerebral Palsy Sport (CP Sport) is the country's leading national disability sports organisation supporting people with cerebral palsy to reach their sporting potential.
CP Sport's vision is that everyone with physical disabilities is able to access a sport of their choice
The charity's mission is to improve the quality of life for people with physical impairments through the provision of appropriate sport and recreational activities
CP Sport's offers a range of opportunities for children with cerebral palsy to participate in sports including athletics, swimming, football and bowls
Chickenshed is an inclusive theatre company based in Southgate, North London which runs a range of inclusive theatre workshops for children.
Chickenshed envisions a society that enables everyone to flourish and its mission is to create entertaining and outstanding theatre that celebrates diversity and inspires positive change
Financial Assistance
Having a child with cerebral palsy can mean that expenses rise, as you may need to pay for specialist equipment, therapy and care. Your family's income may reduce as one or both parents may need to reduce working hours or stop working altogether to meet your child's complex needs.
This may seem daunting, but financial assistance can be sought from charitable funds that offer grants, as well as through the welfare benefits system.
There are a number of grant-giving charities throughout the UK, including:
The Family Fund is the UK's largest provider of grants to low-income families raising disabled and seriously ill children and young people. Their aim is to ease the additional pressures family face.

The Family Fund will consider grants not only for essential items such as washing machines, fridges and clothing, but also for sensory toys, computers and much needed family breaks together. Applications for grants can be made online through their website
Turn2Us is a free service that helps people in financial need to access welfare benefits, charitable grants and other financial help – online, by phone and face-to-face through its partner organisations.
The Turn2Us website features a 'grants search tool', enabling you to search a database of over 3,000 charitable funds offering welfare and educational grants, as well as other support and services. Clear guidance is given on whether you are able to qualify for certain grants, and on how to apply
The Turn2Us website also has a 'benefits calculator' to enable you to check whether you are receiving all of the welfare benefit to which you and your family are entitled