Up at the O2
On Friday 29th November, Bolt Burdon Kemp was delighted to sponsor the Limbless Association in their now annual O2 climb – proving beyond doubt that for many amputees, limb-loss doesn't have to mean accepting life with limitations.
Suspended two metres above the surface of The O2, 17 Limbless Association amputees, volunteers and charity staff scaled the 380m long walkway in freezing conditions to its 52 metre summit – offering stunning night-time views across London.
As the photos go some way to showing, at its steepest point the walkway has an incline of 28° on the way up and 30° on the way back down which proved to a considerable challenge even for able-bodied guests.  For those walking with prosthetics, particularly in slippery conditions, the angle of ascent and decent proved both difficult and rewarding in equal measure.  Incredibly, some participants on the climb had both lower and upper limb amputations yet mustered the strength and determination to pull themselves up and over and the famous dome.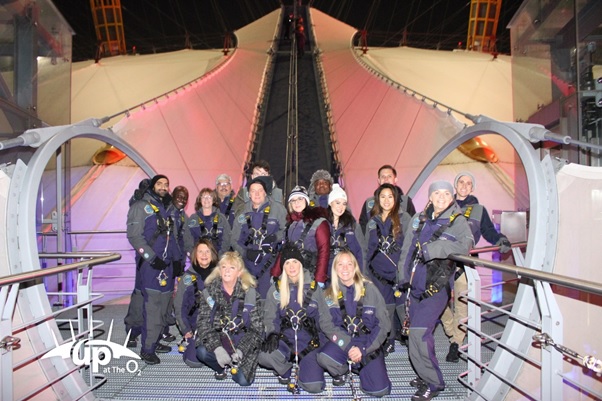 Limbless Association volunteers, including Paralympian Julie Rogers together with Bolt Burdon Kemp's Josh Hughes and Ben Pepper at the beginning of the climb over the O2
Completing the challenge alongside his colleague Ben Pepper, BBK's Josh Hughes said:
"It was an amazing evening spent with some hugely impressive individuals that you just can't help but feel inspired by.  Having spent a lot of time with the Limbless Association over the last 12 months, I have watched it grow exponentially which means that the charity is supporting more and more people who might otherwise be isolated and on the fringes of society.  It is events like this that those living with amputations, or are perhaps considering amputation, can see that with the right support, there's very little that can't be achieved.  We even got to spend some time with Team GB's Julie Rogers, double Paralympian and sprinter for the challenge!".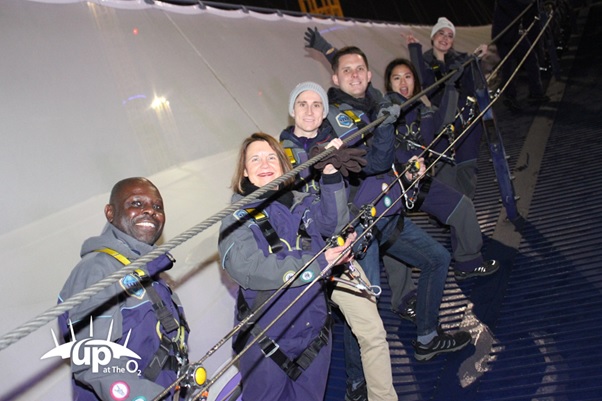 Kitted out in climbing gear, on the ascent, Limbless Association supporters including Julie Rogers, Paralympian with Josh Hughes and Ben Pepper of Bolt Burdon Kemp
The Limbless Association are now operating out of limb-loss centres across the length of breadth of England and Wales.  Their goal is to support amputees, both pre and post amputation, to navigate the associated complexities with information and advice so that rehabilitation and recovery can be optimised.  Bolt Burdon Kemp are proud supporters and legal panel members for the South West and East of England regions.
Joshua Hughes is a senior associate and Head of the Complex Injury team at Bolt Burdon Kemp.  If you or a loved one has been injured as a result of an accident or sub-standard medical treatment, contact Joshua free of charge and in confidence on 020 7288 4817 or at joshuahughes@boltburdonkemp.co.uk for specialist legal advice. Alternatively, you can complete this form and one of the solicitors in the Complex Injury team will contact you.