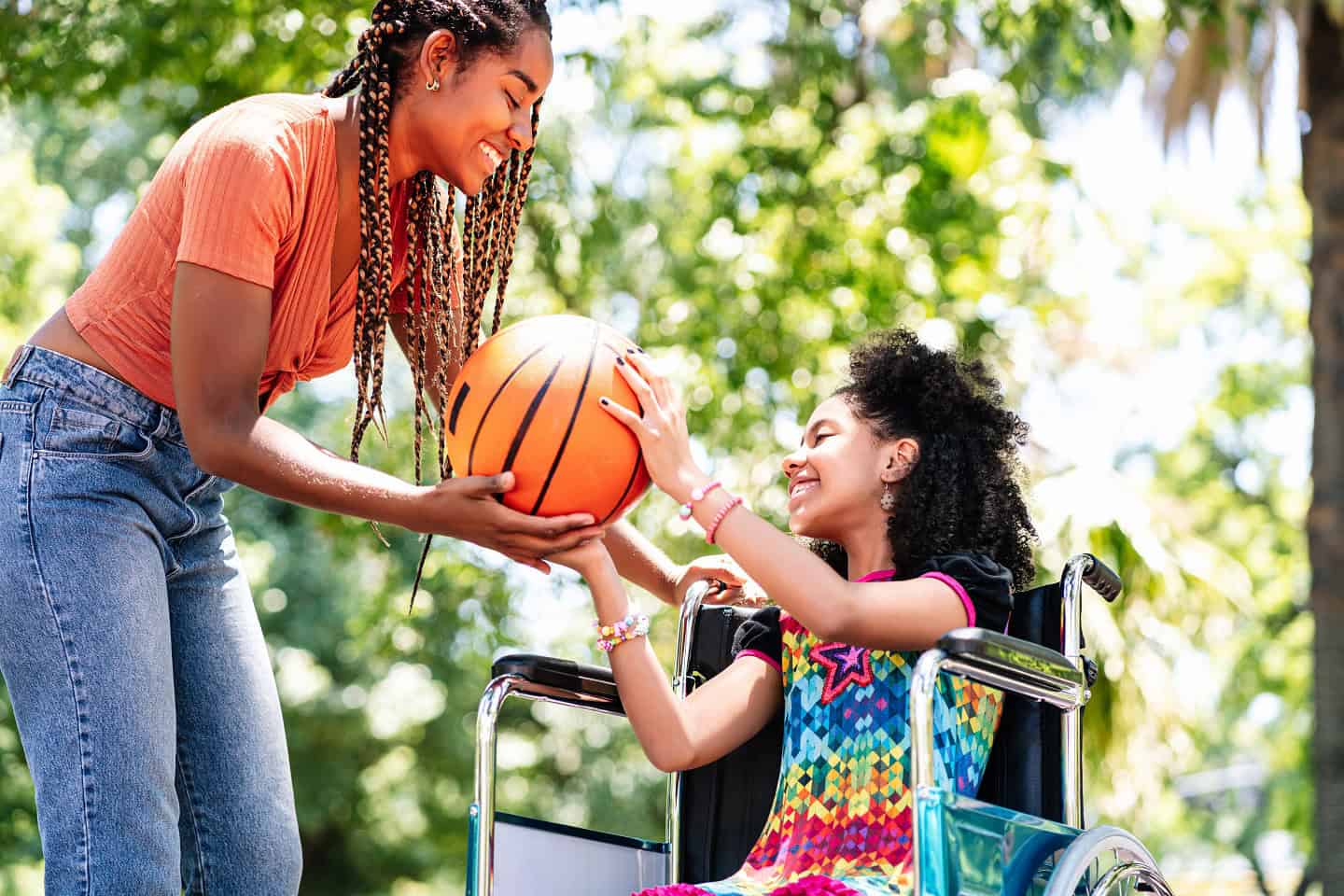 The benefits of sport for children with cerebral palsy
We've had Wimbledon, the Euros, the Olympics and the Paralympics will take place from the end of August – it truly is a summer packed full of exciting sport!  After months of lockdowns and restrictions, it is fantastic to see athletes from all over the world come together to compete in their chosen sports.
In the Child Brain Injury team at BBK, we understand the huge range of benefits that sports can have for children who have suffered a brain injury including those with cerebral palsy.
This blog talks about the UK's only disability sport series, the Superhero Series and explores some of the benefits of sport and sports therapy.  In particular, it touches on the advantages of both hippotherapy and hydrotherapy and looks forward to the 2020 Paralympic Games in Tokyo. 
The Superhero Series
In order to support disability sport, BBK became a corporate friend of the Superhero Series, an organisation which sets up mass participation sporting events that are inclusive of all people with disabilities.  The series was founded in 2017 by Sophia Warner, elite athlete and Paralympian who competed for Team GB in London 2012.  Sophia has cerebral palsy, as discussed in the blog that she wrote for us, here.
In her blog, Sophia explores the impact that cerebral palsy has had on her and her family, particularly as she was growing up.  Sophia discusses her love of sport but explains that at school, she was often excluded and it wasn't until she was went to a Paralympic camp in her twenties and met other students with cerebral palsy that she began to understand more about her disability.
Briefly, cerebral palsy is caused by injury to the brain.  The term, "cerebral palsy", is a general term used to describe a mixture of cognitive and motor dysfunction.  There are different types of cerebral palsy and those with the condition can be affected in different ways depending on which parts of the brain have been damaged.  Cerebral palsy can affect a person's muscle control, posture, tone, coordination and fine and gross motor skills.
Many of the participants who take part in the events organised by the Superhero Series have cerebral palsy.  Of the founding of the Superhero Series itself, the focus is very much on inclusion. As Sophia explains:
"One of my priorities was to offer mass-participation events where Superheroes can use any type of equipment (or 'gadgets and gismos' as we like to call them) they need to complete their challenge, from adaptive bikes and powerchairs to race runners and baby buggies. We've also introduced Super Sensory challenges for our At Home events to ensure everyone can take part". 
The series comprises of four annual events and is currently running "Superheroes on Vacation".  Participants, referred to as the Superheroes, are entered into six teams.  The aim of the game is to remotely race against other teams to complete a virtual holiday tour made up of 55,553km! 
Why is sport so important?
Sports and exercise form a vital part of the rehabilitation process for the children that we represent.  Known benefits for children with cerebral palsy include:
Improved coordination, for example, hand-eye coordination when hitting a ball with a racket or catching and throwing
The development of manual dexterity in hands and fingers by using and stretching different muscles and joints
The strengthening of core muscles, particularly in the trunk which in turn can improve gross motor skills
Reduced stress levels, the improvement of wellbeing and boosting self-esteem
An improved concentration and focus
An increase in social interaction and the development of team work skills
An improvement in overall levels of fitness
Although COVID restrictions have meant that the Superhero Series has had to modify events over the last 18 months, the series is already planning a Triathlon event in August 2022 that will take place at Dorney Lake, Windsor.  Running, swimming and cycling, the three sports that make up a Triathlon, are particularly popular disability sports but there are plenty of other sports for children with cerebral palsy to get involved with too as we will see when the Paralympic Games commence later this summer.
Horse Riding and Hippotherapy
Horse riding is a hugely beneficial sport for children with cerebral palsy. Specifically, hippotherapy is a form of physiotherapy through horse riding.  It is also known as assistive equine therapy.
The benefits of hippotherapy for children with cerebral palsy are explained by my colleague, Claudia Hillemand, in her blog.  Hippotherapy helps to improve balance, posture, flexibility, muscle strength, core strength, circulation and coordination. In addition, it promotes confidence and instils a sense of self belief in its riders.
The Child Brain Injury team at Bolt Burdon Kemp have sponsored Coco, one of the ponies at Penniwells Riding for the Disabled Centre, part of the Riding for the Disabled Association (RDA) for the past three years.  My colleague, Jo Chapman, went to visit Coco, as discussed in her blog.
As the Paralympics approach, I am looking forward to watching Sophie Christiansen CBE, member of Team GB, compete in the dressage.  Sophie was diagnosed with cerebral palsy after she was born two months prematurely.  She started riding at her local RDA group when she was 6 years old and won her first Bronze medal at the Paralympics in Athens in 2004 when she was just 16 years old.  Sophie has gone on to win Gold medals at Beijing, London and Rio and I am looking forward to seeing what she can achieve this year in Tokyo on her beautiful horse, Louie. 
Swimming and Hydrotherapy
Swimming is another sport that can benefit children with cerebral palsy.  Another athlete competing for Team GB in Tokyo this year is swimmer, Tully Kearney.  Tully was ranked world number one after winning gold in the 50 metre, 100 metre and 200 metre freestyle at the World Para Swimming Championships in 2019.
Tully was also born with cerebral palsy and has dystonia, a neurological movement disorder which causes uncontrollable muscle spasms and which is a form of dyskinetic cerebral palsy.  Many of the children that we work for have dystonia and undergo hydrotherapy to assist them with their symptoms.  The muscles spasms caused by dystonia can often be very painful and hydrotherapy is known to relieve this pain.  Hydrotherapy promotes muscle relaxation, offers pain relief, promotes core strength and balance, improves posture and flexibility and allows the swimmer to increase their range of movement and strength.  My colleague, Marie-Joelle Theanne, provides some more information on hydrotherapy in her blog.
Our Experience
At Bolt Burdon Kemp we have a team of solicitors who specialise in representing children who have suffered brain injuries as a result of clinical negligence.
We understand the benefits of sports and sport therapy for children with cerebral palsy and are focussed on ensuring early access to the rehabilitation and support required.
Laura Robertson-Hayes is a solicitor in the Child Brain Injury team at Bolt Burdon Kemp.  If you would like to discuss your child's potential claim, contact Laura free of charge and in confidence on 020 7288 4854, or at laurarobertson-hayes@boltburdonkemp.co.uk.