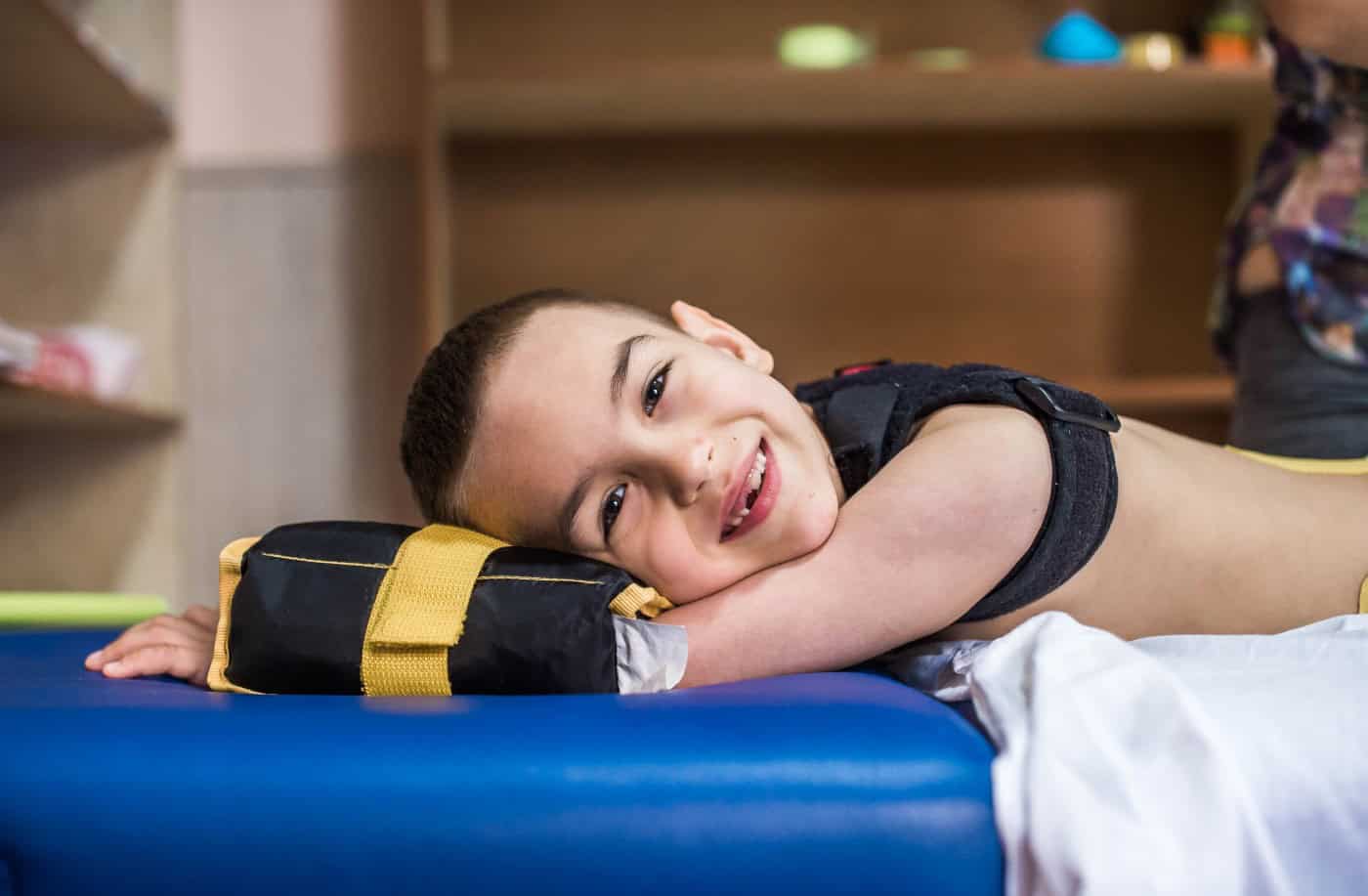 Cerebral Palsy and Temperature Regulation
After several months of what feels like a very long and cold winter, I am hopeful that we shall soon be seeing some milder weather as we head towards the spring.
As a child brain injury solicitor at Bolt Burdon Kemp, I have worked with many children who have cerebral palsy as a result of injuries sustained at birth. Through working with these children, I've also seen how cerebral palsy can impact a child's ability to self-regulate their body temperature. In the winter time, this means that children with cerebral palsy are more prone to suffer excessively from the cold weather.
The term, "cerebral palsy", is a general term used to describe a mixture of cognitive and motor dysfunction. Cerebral palsy can affect muscle control, movement, balance and posture. There are different types of cerebral palsy and children with the condition can be affected in different ways. This depends on which parts of the brain have been damaged and how much damage has occurred. Typically, children with more severe cases of cerebral palsy will have sustained a greater degree of brain damage.
There are a few reasons why children with cerebral palsy are more likely to struggle with body temperature regulation. For some children, the cerebral palsy will have caused neurologically impaired thermoregulation. Others are more likely to feel the cold because of limits to their mobility and their ability to communicate to their care givers.
Autonomic Nervous System
When a child sustains brain damage causing cerebral palsy, parts of the brain responsible for the autonomic nervous system (ANS) can be affected. The ANS forms part of the body's nervous system that is responsible for managing various involuntary functions. It is the ANS that controls a person's digestion, heart rate, blood pressure and breathing.  The ANS also controls a person's body temperature and their ability to perspire. If the part of the brain that is responsible for managing the ANS is damaged, this person may experience poor body temperature regulation.
A study carried out in 2010 surveyed children with cerebral palsy and similar conditions involving brain damage to assess the prevalence of autonomic dysfunction of the ANS. Specifically focussing on the ability to self-regulate temperature, the survey found that approximately 80% of the children who took part had some difficulty in regulating their body temperature when exposed to both hot and cold weather. Just over a quarter of the children surveyed were reported to experience significant symptoms as a result of temperature dysfunction including the development of a fever or hypothermia.
Movement
In addition to sustaining brain damage that can affect the ANS, children with cerebral palsy can also be less mobile. Self-regulation of body temperature is affected by movement so children with cerebral palsy are more likely to feel colder. As cerebral palsy is a neurological condition caused by damage to the brain, it can often have a considerable impact on a child's muscle tone. Muscle tone refers to the amount of tension in a person's muscles which allow them to hold their body and use their limbs in certain ways. A child with cerebral palsy may have increased or decreased muscle tone which then impacts their movement and mobility.
As I have mentioned, there are different types of cerebral palsy which can affect children in different ways. Spastic cerebral palsy is characterised by overly toned muscles. This causes the person to experience jerky movements that can make walking very challenging. Dyskinetic cerebral palsy means that the person will experience involuntary movements in their muscles. The muscle tone can fluctuate between being overly toned to under toned. Again, this has an impact on a person's ability to be mobile. Ataxic cerebral palsy can also affect a person's mobility by causing balance and co-ordination problems which in turn, results in shaky movements.
With all three of these types of cerebral palsy, children may often benefit from using mobility aids such as a wheelchair. Whilst these aids have positive benefits, promoting independence and reducing fatigue, the use of mobility aids can reduce the physical effort, assertion and movement required to be mobile. When we move our bodies, we increase the blood circulation. This allows oxygen to be carried by the blood stream to the muscles and in turn, this causes the muscles to contract which generates energy and warmth. When our movement is reduced, we reduce our blood circulation and subsequently, our muscle contraction which means we generate less heat. This then makes it harder for the body to self-regulate its temperature and we are likely to start to feel colder.
Communication
As well as movement, cerebral palsy can also have an effect on a child's ability to communicate. This means that a child with cerebral palsy is not always able to express to their parent or care giver when they are feeling the cold.
A child's ability to communicate will depend on the severity of their cerebral palsy. Many children with cerebral palsy will still be able to verbally communicate and for non-verbal children, there is a range of assistive technology available that can help, but in very severe cases of cerebral palsy where there is a greater level of brain damage, communication can be minimal. In these situations, if a child is unable to say that they're cold or indicate that they would like an extra jumper, or blanket, it can be difficult for their carers to interpret and realise their needs. Whilst these children may display obvious signs of the cold, when a child is hypothermic, subtle signs and symptoms such as fatigue, confusion and clumsiness can be missed by care givers, particularly if the child is non-verbal and reliant on others to assist with mobility. In these cases, parents and care givers needs to be particularly vigilant to ensure the child is comfortable and remains well.
Our Experience
There is no way to cure poor body temperature regulation, but layering up, having a warm bath and a hot meal are obvious ways to heat up. When we work with our expert therapists to value a child's clinical negligence claim, factoring in the costs of additional warm items of clothing, thermals, blankets and wheelchair covers is important to ensure maximum comfort for our clients in the cooler months. Similarly, our experts are able to recommend appropriate aids and equipment, such as flasks and warming dishes, to ensure our clients have access to hot food and drink when they're out and about. This is particularly important for our clients who may require a specific diet and need to access their own food and drinks when they're on the go. In the home, we also have to consider that for families of children with cerebral palsy, it's possible that the household heating bills are likely to be higher, particularly if our client is reliant on warm baths and additional heating to assist with temperature regulation. All these additional costs need to be factored in when we consider the value of our clients' cases.
At Bolt Burdon Kemp, we have a team of solicitors who specialise in representing children who have suffered brain injuries as a result of medical negligence. When we work with our clients, we listen to their families and work with expert therapists and practitioners to understand the individual needs of our clients. We understand that all children and all cases are different and our focus is to adopt a tailored approach to each one of our clients.  Laura Robertson-Hayes is a solicitor in the Child Brain Injury team at Bolt Burdon Kemp. If you have concerns that your child has a potential claim, contact Laura free of charge and in confidence on 020 7288 4854, or at laurarobertson-hayes@boltburdonkemp.co.uk.