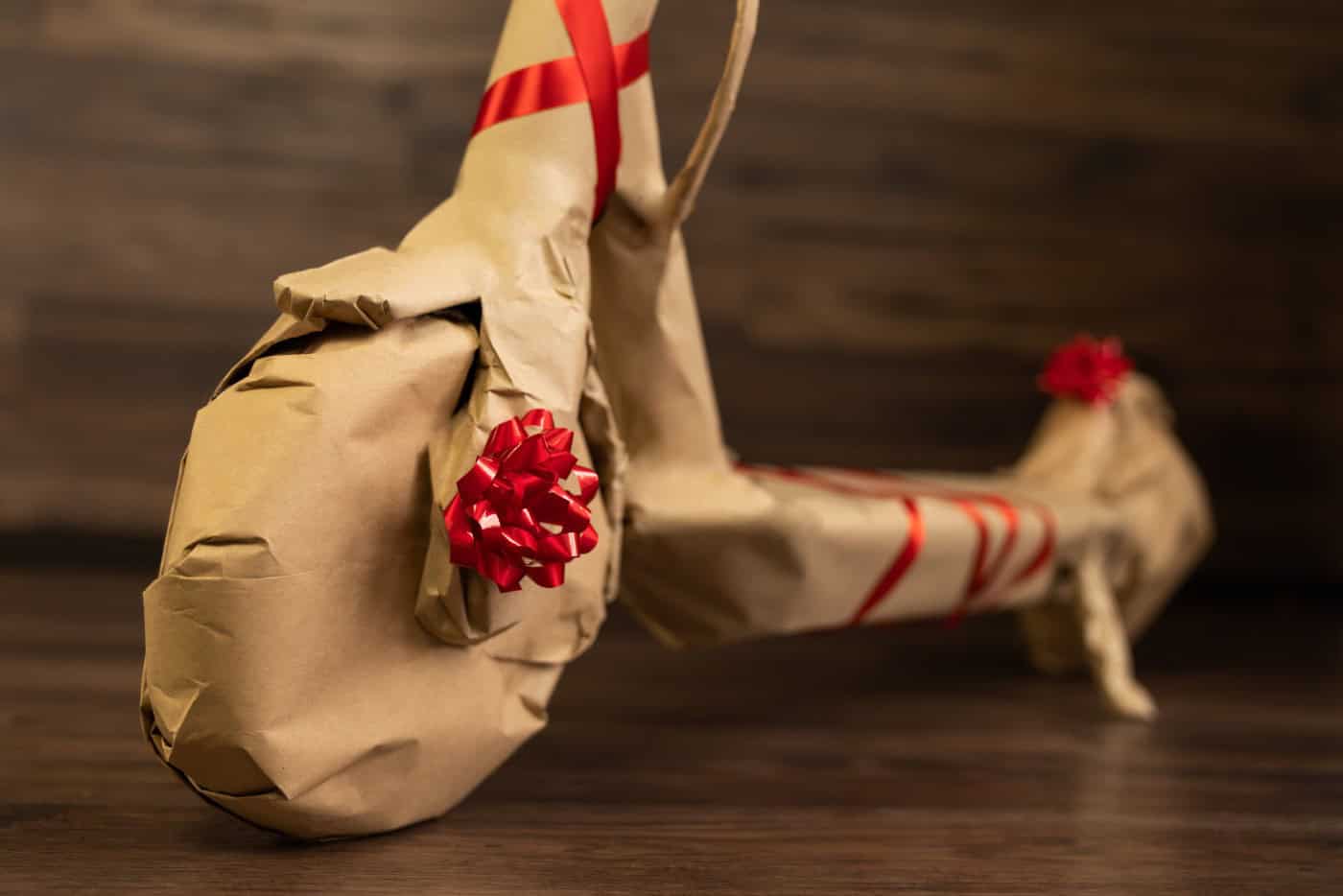 Is an E-scooter really the ideal present for your child this Christmas?
According to a report published in October 2021, more than 360,000 e-scooters were purchased privately in the UK in 2020. E-scooters are already undeniably popular with children and young people. In my local community, there are children riding e-scooters on roads, in parks, on pavements and in shopping centres.
Although most of the children that I have seen riding e-scooters are teenagers, some are younger. The youngest child I have seen on an e-scooter was a boy who looked around the age of 10. He was riding his e-scooter in the middle of the road with no helmet, no adult present and he was heading for a busy road. My work as a Child Brain Injury solicitor (and therefore my experience of acting for children with acquired brain injuries) caused me to feel concerned about this child's safety because I see the devastation that can occur when a child suffers a brain injury.  I am already acting for two children who have suffered brain injuries in road accidents while riding an e-scooter and I fear that this Christmas e-scooters will once again be top of the present list for many children.
Despite the high profile accidents involving e-scooters, it seems that parents are still buying e-scooters for their children. Christmas is only a few weeks away and I am writing this blog to warn parents of the risks and highlight the dangers of allowing children to ride e-scooters in the hope that I will persuade some parents not to buy their child/children an e-scooter this Christmas.
Statistics
It is impossible to know how many children in the UK have suffered life-changing injuries, including brain injuries, in accidents involving e-scooters to date because there is no clear way of capturing this data. Operators of the hire scheme must keep records of people injured on rental e-scooters and therefore riders are required to report accidents and injuries to the operator (but you have to be 18 to hire an e-scooter so they won't be collecting data on child riders). There is no such reporting requirement for people injured on privately owned e-scooters.
The government recently produced a factsheet with some statistics on the number of people injured in accidents in Great Britain involving e-scooters in 2020. According to the data, there were 484 casualties in accidents involving e-scooters and the highest number of casualties were in the 10-19 age group which is very worrying.
More recent data collected via the NHS over a 4-week period in May-June 2021 across all 3 Emergency Departments in the city of Bristol found 90 patients were involved in e-scooter accidents. 20% suffered head injuries including 3 who suffered severe traumatic brain injuries. I find this data very worrying because this is just one city and over a short period of time.
Risks of criminal prosecution
What many parents do not realise is that e-scooters fall within the legal definition of a "motor vehicle" under Road Traffic Act 1988. This means the rules that apply to motor vehicles also apply to e-scooters including the requirement of compulsory insurance. Although private e- scooters can be bought and sold legally, they can only be used legally on private land. This is because it is not currently possible to get insurance for privately owned e-scooters. It is therefore illegal to use a privately owned e-scooter on a public road, pavement and cycle lane or in a public place (e.g. park or shopping centre).
The only way to ride an e-scooter legally in a public place in the UK is to hire one through the Government rental scheme trial. As riders must be over the age of 18, and hold a UK driving licence with a Q entitlement, this is not an option for children.
The Metropolitan Police state on their website that the penalties for riding an e-scooter illegally are as follows:
A fixed penalty notice for no insurance with a £300 penalty fine and 6 points
A fixed penalty notice for no driving licence, up to £100 fine and 3-6 penalty points
Riding on footway: fixed penalty notice and possible £50 fine
Risks of children getting points on their licence before they have one
You might think this does not apply to children but you would be wrong. In the case of a child riding an e-scooter illegally, the police can issue fines and orders to pay victim surcharges. In addition, penalty points to be added to child's driving record which means his/her licence will be endorsed with the points when he/she gets a driving licence. Just this month a 14 year old who repeatedly used his e-scooter on public roads and pavements was fined £40, ordered to pay a victim surcharge and issued with 6 penalty points. In another example in August this year, a 15 year old boy was prosecuted after being caught riding his e-scooter with another boy as a passenger on a dual carriageway.  He was 14 years old at the time and had received the e-scooter as a Christmas present. The boy was fined and given 6 penalty points on his driving record. The boy's dad was ordered to pay a victim surcharge and the boy was handed a six-month conditional discharge. His dad said he did not realise his son was doing anything illegal and commented that all of his son's friends were riding them. This is similar to what the parents of my two clients said to me too so there is clearly still a lot of misunderstanding about the legality of e-scooters in the UK.
Risk of serious injury including brain injury of children riding private e-scooters
My colleague, Francesca Smart, wrote a really insightful blog in September about the dangers of children riding e-scooters and in particular the risk of brain injury which you can read here.
If you want to test your knowledge about e-scooters, you can take our quiz.
Wishing you all a safe and happy Christmas.