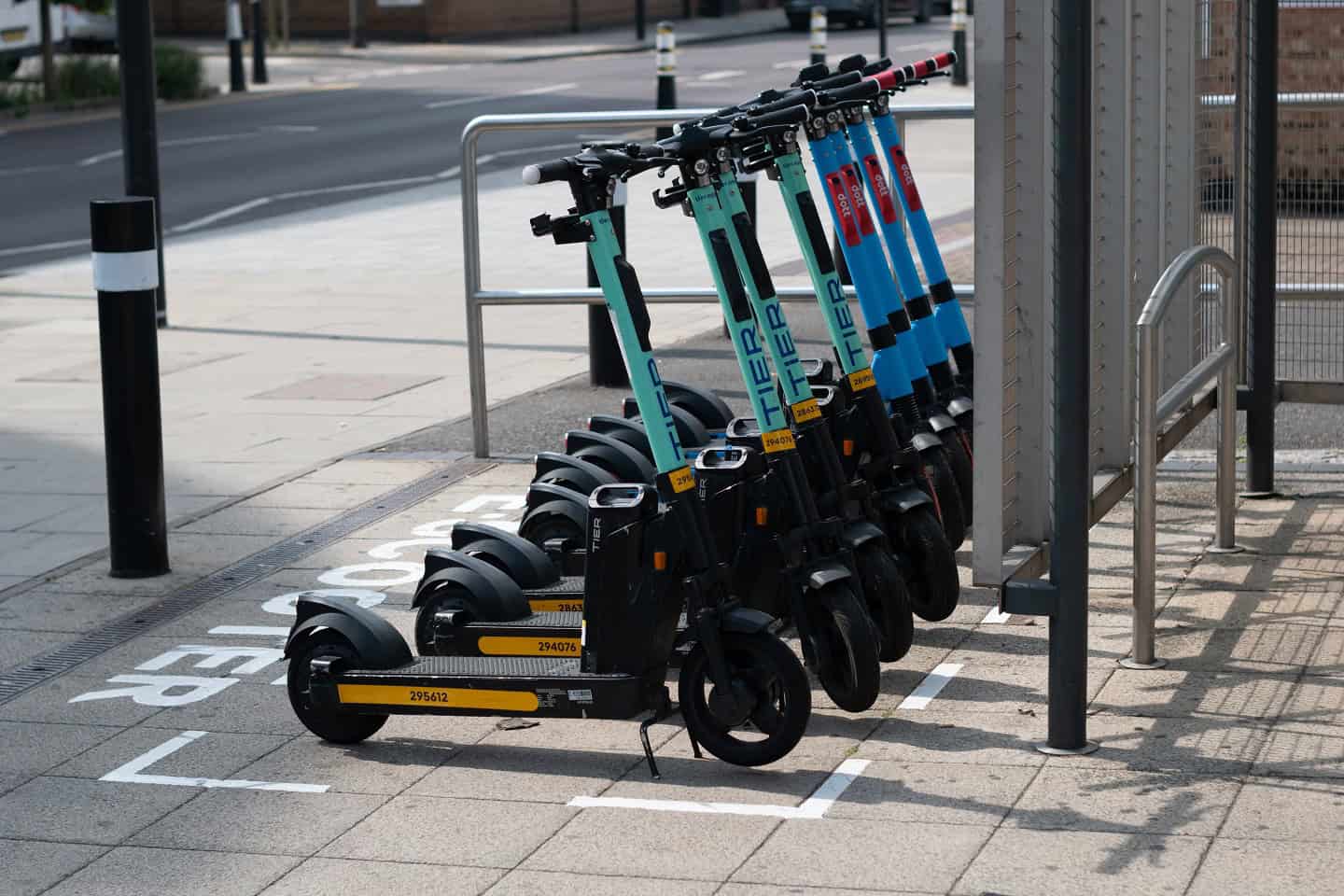 E-scooter quiz – Do you know your rights?
There is no escaping them.  E-scooters are everywhere.  Whether privately owned or part of a local rental scheme, it is a rare for any of us to venture out without seeing one being ridden on roads or pavements.
E-scooters have a raft of benefits.  They are environmentally friendly, they enable socially distant travel and they are relatively cheap in comparison to other modes of transport.  It is therefore easy to see why their popularity has grown in recent times.  No doubt, many plan to buy e-scooters as Christmas or birthday presents for friends and family.  We would however urge people to think twice before purchasing an e-scooter for themselves or anyone else.
There are numerous safety concerns, which riders should know about.  Small wheels can make it difficult to negotiate potholes and uneven surfaces.  A lack of mirrors and indicators can make it hard for riders to see other vehicles and for other drivers to predict when an e-scooter will turn.  The standing position on an e-scooter is more unstable than a bicycle.  Consequently, riders can be thrown forward more quickly, leading to higher rates of head injury.  In addition, lights on e-scooters are very low down, if they exist at all, making them difficult to see.
As well as the safety concerns, those thinking of buying an e-scooter should be aware of the laws, which govern their use.  Although they may look like toys, they are actually classed as 'motor vehicles' and are bound by complex historic legislation.  We at Bolt Burdon Kemp are passionate about educating everyone on safety and the law.  We have put together a quiz to see how much the public at large knows about the current e-scooter rules and regulations.
If you are an e-scooter owner or if you are thinking of buying one, take our quiz to see how much you know about where they can be ridden, who can ride them, the penalties for breaking rules and who can claim following an accident.