Children should be seen on our roads and not hurt – CBIT's autumn road safety campaign
Although we know that more children are killed on our roads during long summer months, than in the shorter winter months, it is undoubtedly harder for drivers to see children, particularly when they are wearing dark clothing, as they cross the road when it's dark.  As winter approaches and the hours of darkness start earlier, children are at risk of being injured whilst crossing the road on their way home from school.
Every year, children across the country suffer life changing injuries, including brain injuries, as a result of road traffic accidents.  According to figures released by the Department of Transport in 2017, 22 child pedestrians (aged 15 or under) were killed on UK roads and approximately 5,800 child pedestrians were injured.  Of that figure, 23% of causalities occurred between the hours of 3pm and 5pm during weekdays, the time in which most children are leaving school.
As child brain injury solicitors, we know how devastating it can be when a child suffers a brain injury in a road accident.  I am therefore delighted to support the Child Brain Injury Trust in their autumn road safety campaign, "Be Seen and Not Hurt".
The Child Brain Injury Trust is a charity which supports children who have suffered an acquired brain injury, their families and their carers.  As part of their road safety campaign, this week the charity are lighting up and celebrating GloWeek which runs from 28 October 2019 to 1 November 2019.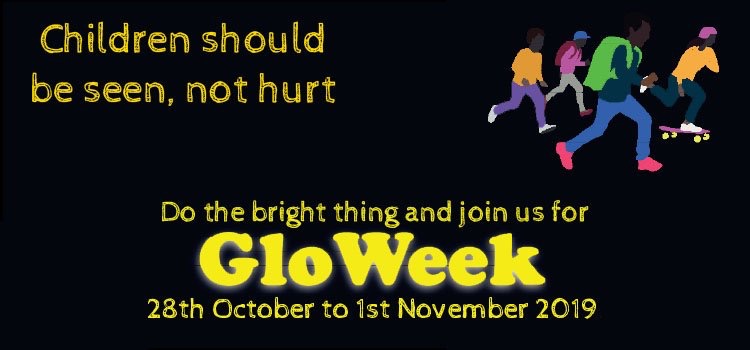 CBIT's GloWeek campaign. Credit: CBIT
This is one of the charity's largest campaigns, the primary purpose of which is to raise awareness of road safety.  The campaign's slogan "Be Seen, Not Hurt", encourages children to dress brightly so that they are visible to motorists when out on the pavements and crossing the road.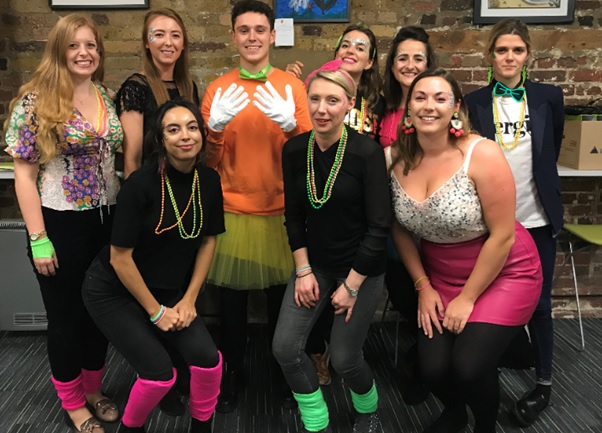 BBK's Child brain injury team ready for GloWeek
The Child Brain Injury Trust are working with schools across the country, relaying their message to all children, teachers and parents about the importance of "being seen".  The charity are holding road safety talks to highlight the importance of their message and are encouraging schools to hold their own fundraising initiatives, to raise awareness of this vital campaign and to support the charity in the work that they do with injured children.
Laura Robertson-Hayes is a solicitor in the Child Brain Injury team at Bolt Burdon Kemp.  If you would like to make a claim on behalf of a brain-injured child, contact Laura free of charge and in confidence on 020 3973 5015 or at laurarobertson-hayes@boltburdonkemp.co.uk.  Alternatively, complete this form and one of the solicitors in the Child Brain Injury team will contact you.  Find out more about the Child Brain Injury team.