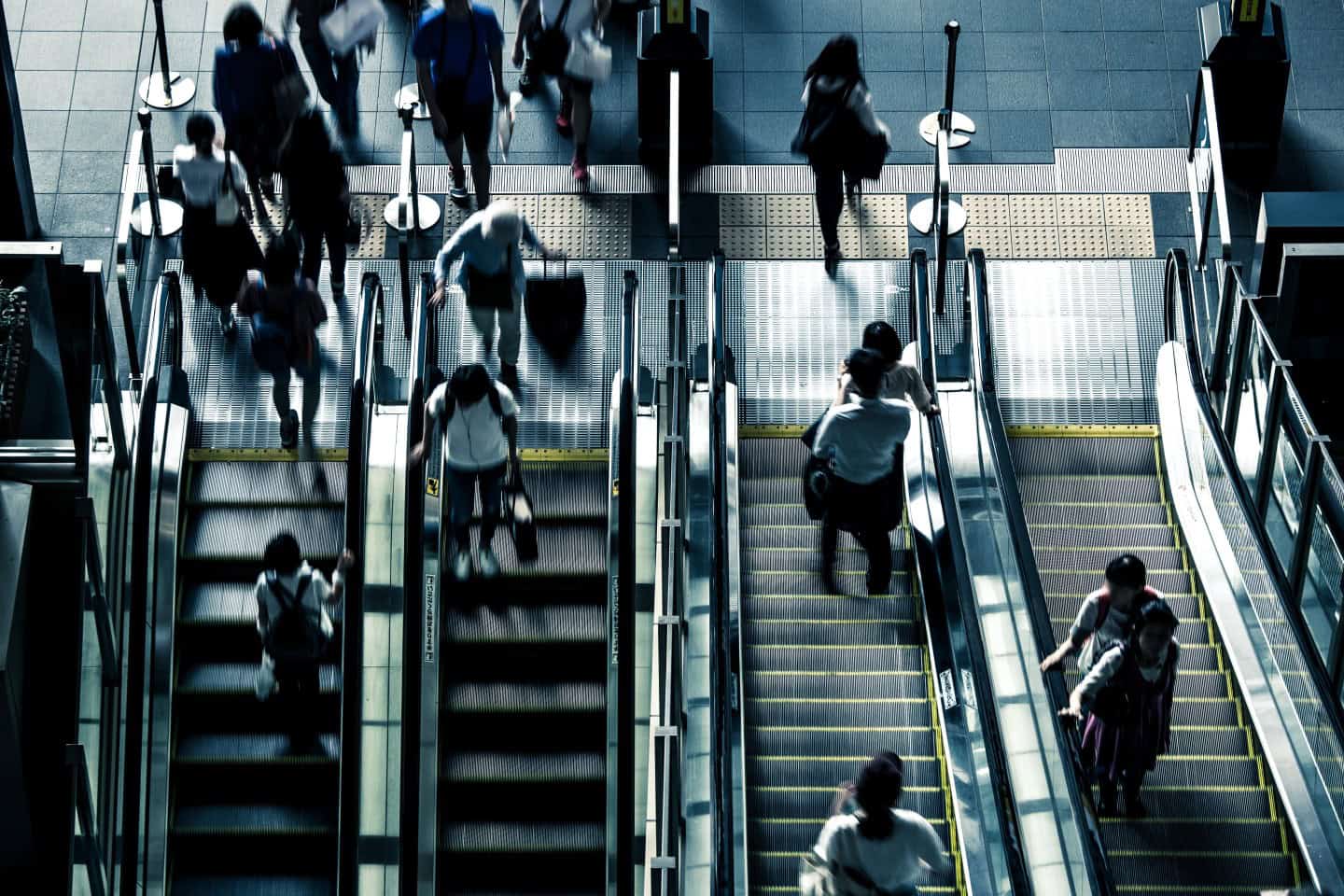 Brain injury: living with a hidden disability
"Just because you can't see something, doesn't mean it isn't there" – Willard Wigan
16th to 22nd May 2022 is Action for Brain Injury Week. The campaign is run by Headway, the Brain Injury Association, to raise awareness about the challenges faced by brain injury survivors.
This year the theme is "See the hidden me" – with the aim of raising awareness of the non-visible, though life-changing impact, of sustaining an acquired brain injury.
Hidden disabilities, also known as invisible or non-visible disabilities, are disabilities that are not immediately obvious. Examples include autism, brain injuries, chronic pain, cognitive impairments (such as learning difficulties or dementia), mental health conditions and visual/auditory difficulties.
Living with hidden disabilities can make everyday life more demanding. Without visible evidence of the disability, it is often the case that others fail to acknowledge the challenges faced, and there can be a lack of understanding and sympathy for those experiencing hidden disabilities.
There are 14.6 million disabled people in the UK (just under 1 in 5 people). Of this, it is estimated that approximately 80% are living with a hidden disability.
Brain injury is a common hidden disability, with approximately 1.3 million people in the UK living with the effects of brain injury. The symptoms of brain injury are wide-ranging, and can differ from person to person.
Symptoms can include weakness or paralysis, mobility problems, co-ordination/balance issues and speech difficulties. However, they can also include more hidden symptoms, such as dizziness and fatigue, as well as cognitive, emotional and behavioural changes. Cognitive issues include memory loss, attention and concentration difficulties, reduced problem-solving skills, loss of inhibition, slowed information processing, reduced insight and impaired communication skills.
Patients diagnosed with brain injuries who do not have any physical disabilities, but who have subtle cognitive and/or communication difficulties are commonly referred to as the 'walking wounded'. They can present with difficulties which are barely noticeable in general conversation, but which can become heightened in certain situations. This can have a negative impact on relationships and interactions with others who do not understand the injury, and this can lead to social isolation. Reduced insight can compound this as it makes changing behaviour difficult when a person cannot recognise that there is a problem.
Headway's survey: Action for Brain Injury Week 2022
As part of its Action for Brain Injury Week 2022 campaign, "See the hidden me" – Headway launched a survey in February 2022 to explore the feelings and experiences of those affected by acquired brain injury, as well as the challenges of living with a hidden disability.
A whopping 2,682 people took part in the survey. The results make for stark reading, and some of the key statistics are noted below:
76% of brain injury survivors experience problems on a daily basis as a direct consequence of their brain injury being hidden
67% of brain injury survivors felt their friendships were negatively affected as a result of their hidden disability
67% of brain injury survivors have at some point struggled with understanding the effects of their own brain injury
86% felt that a lack of understanding from society is one of the main challenges to living life with a hidden disability
Respondents were asked to mark in which particular settings brain injury being hidden has been an issue. The most common settings were whilst shopping (71%) and when attending benefits assessments/appointments (56%). The majority of respondents had experienced difficulties in these settings, though many also reported difficulties in employment (45%) and education (27%) settings, at medical appointments (45%), taking public transport (41%), attending entertainment/leisure venues (37%), at job interviews (17%) and through contact with the police (15%).
Some specific examples of difficult situations reported as part of the survey include:
Being detained under the Mental Health Act and having to spend the night in a cell
Struggling to show the right emotions – not crying at mother's funeral, and instead feeling cheerful
Finding shopping overwhelming for various reasons, including the amount of lights and signs, issues finding items, difficulty understanding money, prices, payments etc.
Having benefits (Personal Independent Payment) reduced due to an inability to communicate the extent of the injuries and/or due to an assessor's lack of understanding
When asked to sum up having a hidden brain injury in one word, the top three words chosen by respondents included: frustrated, misunderstood and vulnerable.
Things that can help
It's clear that the challenges faced by those living with a hidden disability are far-reaching, and I've looked at some things that can possibly help below:
Schemes
There are schemes out there that people with hidden disabilities can benefit from. For instance, the Department for Transport issued guidance to councils on Blue Badge parking permits in 2019 which allowed people with hidden disabilities to access Blue Badges for the first time.
Some people also find the Sunflower Lanyard scheme helpful. People with hidden disabilities and their families can choose to wear a lanyard decorated with sunflowers in order to discreetly indicate to staff in various places that they may need additional help, support or understanding.
Headway launched a Brain Injury Identity Card a few years ago. The Headway ID card is a form of identification for individuals with a brain injury and includes information regarding their injury and the support they may need, in the hope that it will provide survivors with more confidence in everyday social situations.
Advice for others
The onus should not be on brain injury survivors to find ways to improve the situation – we all need to do what we can to help support those with hidden disabilities.
As part of Headway's recent survey, "See the Hidden Me", respondents were asked to say how others could help. They asked that others:
Be patient
Don't judge
Take the time to learn about brain injury
Just ask, and listen (i.e. simply ask how a survivor is, or whether they need any assistance)
Don't undermine the effects of brain injury (i.e. avoid likening regular day-to-day experiences with those of brain injury survivors. For instance, avoid making comments like "my memory is awful as well.")
Recognise the fluctuating and unique nature of brain injury (i.e. be aware that everyone's experience of brain injury is different)
Headway's website contains more information about their "See the hidden me" campaign, and you can also read the full survey report here.