Bolt Burdon Kemp named as Trusted Legal Partner for the Spinal Injuries Association
Several years ago, the Spinal Injuries Association (SIA) had a vision. Recognising that the needs of someone with a spinal cord injury were numerous, they wanted to create a network that would serve, support and fight for every aspect of what each person living with spinal cord injury (SCI) would define as a fulfilled life. Early on, the SIA recognised that legal partners were an important part of that network and in August 2020, the SIA launched the pilot phase of their 'Trusted Legal Partnerships'. Bolt Burdon Kemp were incredibly proud to be one of only eight firms invited to take part in the pilot, providing legal support to the SCI community in the South-East. Over the past 2.5 years, we have watched as the SIA's vision has come to life and the network has grown; and consequently the support provided to those with a spinal cord injury has grown. We are even more delighted to have been invited to remain a Trusted Legal Partner in the South-East, as part of a three year partnership to continue our work with the SIA in supporting the SCI community.
Having worked with the SIA over these past years, I have seen first-hand how vital their work is. When my client was discharged home rather than given access to a rehabilitation unit, my first call was to the SIA and it was the SIA who stepped in and provided invaluable bladder and bowel support. Indeed the nurse practitioners went above and beyond in supporting my client and ensuring they had the knowledge they needed, to cope with their injury and its many secondary complications.
The SIA have also provided the Spinal Injury Team at Bolt Burdon Kemp with immense support in our goal to provide education to everyone who has sustained a spinal cord injury, their families, their carers and their treating medical and health professionals. We have done this by running a series of webinars, focusing on both women's and men's health as well as support for military personnel (currently serving or veterans) with SCI. Not only have the SIA championed these events, but they have also helped us secure speakers. We are incredibly grateful for everything that the SIA does to support the SCI community and it is for that reason that we will continue to fundraise and raise awareness of the SIA, and support their work and the community that it represents.
I cannot mention fundraising without extending a special thank you to two individuals who have supported us in recent years. Dustine West very kindly allowed me to interview him about how his love of art supported him through his rehabilitation and life beyond injury, and displayed his work as part of an online art exhibition during lockdown, raising over £4,000 for the SIA. More recently Support Network Officer in the South East Harry Langley gamely joined a few of the BBK Spinal Injury Team, to brave the cold and windy banks of Dorney Lake as part of the Superhero's Winter Wonderwheels.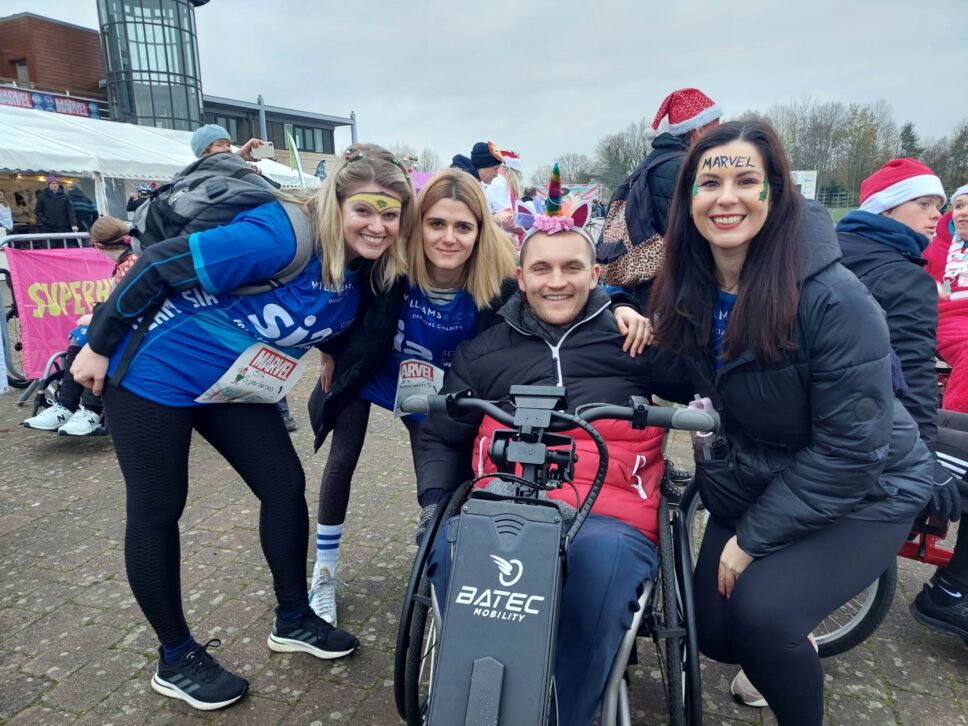 The renewal of our role as a Trusted Legal Partner in the Southeast is an honour, and myself and the rest of the Spinal Injury Team are excited to continue working with the SIA in our mutual desire to support the SCI community through education, campaigning and raising awareness. Watch this space!