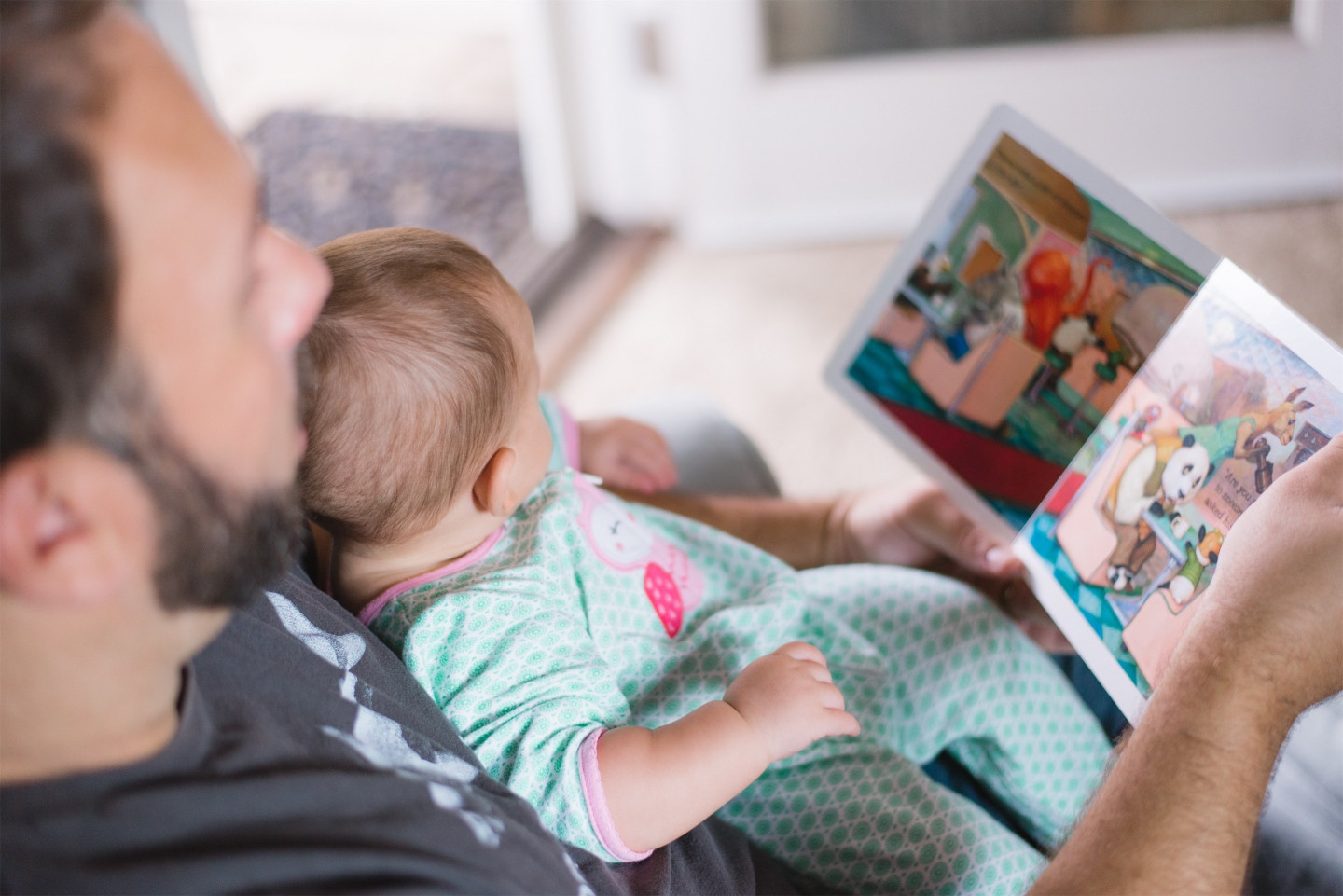 Tips for parents staying in hospital with an injured or seriously unwell child
Fear, shock, stress, worry, guilt – just some of the emotions you might feel if your child suffers a brain injury.  If your child requires a prolonged period in hospital, which is likely if they have suffered a brain injury, you may also feel frustrated, exhausted, confused and possibly isolated if the hospital is not close to home.
As a child brain injury solicitor, I am used to supporting parents through difficult times such as when their child requires a prolonged admission to hospital.  I recently experienced being the parent of a child in hospital.  My own personal experience, as well as my professional experience, prompted me to write this blog offering parents some tips on staying in hospital with a seriously ill or injured child.
My own experience of staying with a child in hospital
My daughter, Kizzy, became floppy from the waist down just after her first birthday in November 2016.  She could move her head, neck and arms, but nothing below the waist.  I took her to A&E at our local general hospital and they admitted her to the children's ward where she remained an inpatient for five days.  The doctors thought her symptoms were neurological and therefore subjected her to a battery of tests including MRI scans of her brain and spinal cord.  All the test results were normal so she was transferred to Evelina Children's Hospital in London where she was admitted for a further ten days.  After repeating her MRI scans and carrying out a full neurological examination, the neurology consultant admitted that he did not know what was causing her symptoms or whether they would be permanent.  Eventually Kizzy was diagnosed with acute osteomylitis in her iliac joint and was treated with IV antibiotics following which, she has, thankfully, made a full recovery.
My partner and I took turns staying with Kizzy while she was in hospital.  As the general hospital was quite close to our house, and we have family living close by, getting clean clothes, food and other essential items was relatively easy to organise.  It was much more difficult once we moved to Evelina because we were an hour and a half away from home, and crucially, family support.
Staying in hospital with your child
When your child is seriously ill, you do not want to leave them alone, even for a second.  This usually means sleeping with them in hospital.  Most specialist children's hospitals, and children's wards in general hospitals, have facilities for one parent to stay overnight with the child on a pull down bed (pictured below).  Some hospitals will accommodate both parents if the child is in intensive care, for example at Great Ormond Street Hospital.
Sleeping was difficult whilst Kizzy was in hospital and this contributed to us feeling emotionally and physically exhausted.  Apart from worry, which kept me awake, there was also the issue of noise and light on the ward.  As you would expect, a ward looking after physically vulnerable children was very busy due to the children being monitored throughout the night.  In addition, there were emergency admissions and surgery, plus discussions and hand-over meetings between the staff.  To enable the staff to do their job, there had to be certain amount of light on the ward, therefore, it was never fully dark.  Some seasoned parents brought eye masks and earplugs.
Heat was another issue which affected our ability to sleep.  Hospital wards are intolerably warm, even at night.  As it was not possible to open a window in a ward full of sick and injured children, we found wearing light clothing and layers helped.
Some specialist children's hospitals, like Evelina, have a few family rooms, which would afford a tired parent a little more peace and quiet, not to mention privacy, but these are in high demand.  Others, like St Thomas' Hospital, provide rooms in patient lodges close to the hospital, which can be booked in advance for pre/post appointments for patients or for accompanying relatives.  These rooms are cheaper than staying in an expensive hotel in central London.
Both of the hospitals that we stayed in had a kitchen that parents could use, which is commonplace in children's hospitals and wards.  At Evelina the kitchen had everything you would need including a fridge, cooker, microwave, kettle, toaster, cutlery and plates for parents to use.  They also provide bread, milk, tea and coffee for parents.
The majority of hospitals now have a coffee chain attached and a small supermarket close by so you can purchase supplies throughout your child's stay in hospital.  Whilst we were at the local hospital, I was able to go home and get home cooked food out of the freezer.  Unfortunately, we were reliant on expensive ready meals once we moved to Evelina.
Most children's hospitals and wards offer a range of facilities for children and parents, for example play rooms for children, bathrooms, and lounge areas for parents.  Some hospitals provide towels and a washing machine or laundry service.
Storage space is an issue when you are staying on the ward.  This was particularly evident in Evelina where we were given a plastic box to store all of our things.  This was difficult, as being so far away from home meant that we had a lot of "stuff".  Having a soft bag that could be squashed down helped as it meant we could store it easier than a bag with a hard shell.
Charities offering accommodation
Staying on the ward or in a family room is not the only option if your child has to stay in hospital for a prolonged period.  Fortunately, there are various charities offering free accommodation to families, which aim to provide a 'home away from home' experience when a child is in hospital.  Typically, these charities offer family bedrooms with shared facilities within walking distance of the hospital.  It is worth looking on the hospital website to see if they have an accommodation section, which will give you information about your options if staying with your child, including whether there are any charities offering accommodation.  Two examples of charities that may be able to provide you with accommodation while your child is in hospital are:
Ronald McDonald House
Ronald McDonald House Charities owns 14 houses across the UK.  The accommodation is free to parents who can stay for as long as their child remains in hospital.  They opened Ronald McDonald House Evelina London in December 2016, which is a brand new purpose built building with 59 en-suite bedrooms, most of which sleep up to 4 people.  The house offers direct telephone links to the hospital, which is incredibly useful so you can keep in touch whilst getting some much-needed rest.  They have houses at the following hospitals:
Alder Hey Children's Hospital, Liverpool
Arrowe Park Hospital, Wirral
Birmingham Children's Hospital
Evelina Children's Hospital, London
Princess Alexandra Children's Hospital, Trevor Mann Baby Unit, Brighton
Bristol Royal Hospital for Children
King's College Hospital, London
University Hospital of Wales, Cardiff
The Royal Hospital for Children, Glasgow
Royal Manchester Children's Hospital
St Mary's Neonatal Unit, London
Moorfields Eye Hospital, London
Oxford Children's Hospital
Southampton Children's Hospital
Princess Anne Hospital, Southampton
St George's Hospital, London
The Sick Children's Trust
The Sick Children's Trust has 10 houses across the country including Stevenson House at the Royal London Hospital, which was recently used by the family of one of my clients, an 8-year-old boy who suffered a brain injury in a road traffic accident.  His mother told me she was so grateful to have somewhere quiet to go to where she could get some rest and still be close to her son.  They have houses at the following hospitals:
Royal London Hospital
Great Ormond Street Hospital, London
Addenbrookes Hospital, Cambridge
Leeds General Infirmary
Sheffield Children's Hospital
Royal Victoria Infirmary, Newcastle-Upon-Tyne
Freeman Hospital, Newcastle-Upon-Tyne
The Rosie Hospital, Cambridge
Private accommodation
Some parents have to stay in a hotel or rent a property close to the treating hospital, particularly where resources such as I have described above do not exist or are at capacity.  This can be particularly useful if you have other children, as it provides a space for you to come together as a family.  Many of our clients have siblings and it is incredibly difficult for the parents who have to divide their time between their brain-injured child and their other children.  We act for a little girl with cerebral palsy, who was in hospital for over two months.  Her parents had a young baby as well and were dividing their time between their two children.  They lived about an hour away from the hospital, and it was therefore difficult for them to spend time together.  We arranged for them to rent a flat on a short-term basis which was walking distance from the hospital.  If your child has a compensation claim, it may be possible for the claim to fund the cost of you staying in a hotel, or renting a flat close to the hospital.
What can make your stay in hospital easier as you look after your child?
Nothing can take away the pain of your child being seriously ill or injured and in hospital; however, I have devised a list of things to bring which may make your life a little bit easier.  My tips on what to bring are:
Phone charger
Eye mask
Ear plugs
Child's favourite toy (if allowed)
Homemade food and healthy snacks for yourself
Toiletries
Comfortable day and night clothes (in layers as it gets very hot)
Slippers/thick socks
Book or other light reading material, but nothing too heavy as your concentration may be low
Notepad and pen to write down names of doctors and also any questions you may have (I found this really useful as I often thought of questions once the doctor had left)
Own pillow
iPad/tablet (most hospitals have wifi, although some charge to use it)
Portable DVD player
Soft bag that can be squashed down as storage space is often limited
If you are reading this because you find yourself in hospital for a prolonged period with your child, I can only wish you the very best for a swift and full recovery.