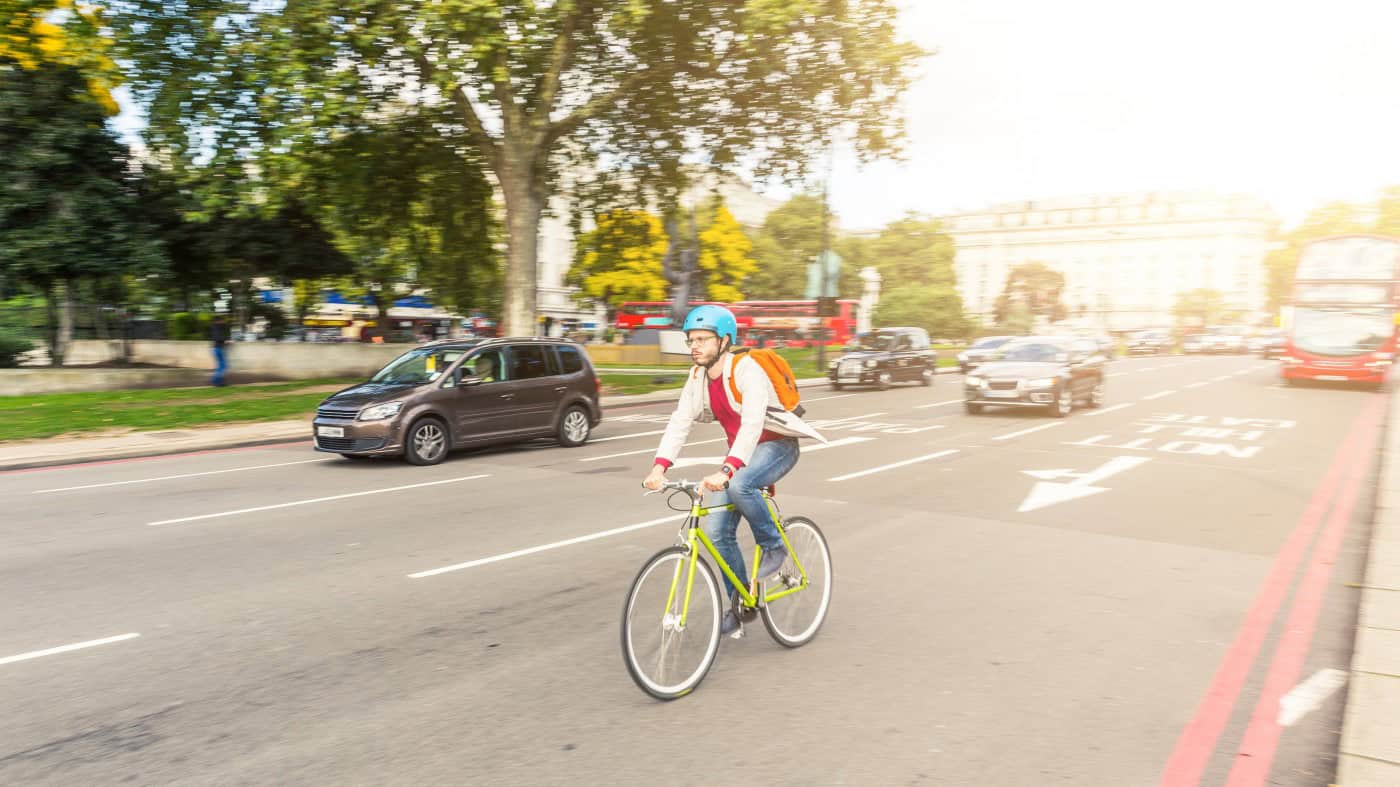 The rise of interest in cycling gives employers the chance to promote pedalling to work
Over the last weeks, the world has watched Bradley Wiggins lead the Tour de France on his way to victory, and he has become Britain's first ever yellow jersey winner when only a few years ago a British winner of the Tour would have been unthinkable. And yesterday, Lizzie Armitstead won Team GB's first medal of London 2012 when she took silver in the cycling road race.
For a few years now, cycling has been riding a wave of popularity which shows no signs of stopping, and cycling is no longer an outsider activity but a valid mode of transport for all. With the Olympics this month, many more will be taking to bicycles as it will undoubtedly represent the fastest, most convenient way to get around London, even as Chris Hoy and Victoria Pendleton are speeding round the track.
Despite the country's success at the sport, and the ever increasing number of cyclists, there is still a negative perception of cycling in Britain. This is hard to explain as cycling represents a cleaner, greener, cheaper and healthier form of transport.
The hatred of some motorists towards cyclists is plainly evident and is the least pleasant part of cycling for many, myself included. Road rage between drivers is one thing, but when a car driver's anger is directed at you when you are on a bike it can be very frightening and, of course, potentially life-threatening. Cycling safety requires a greater tolerance of cyclists by motorists, and greater punishment of dangerous drivers.
Cyclists are also marginalised by the view that cycling is dangerous. Of course, cyclists have their share of accidents like any other road user. However, if you regularly cycle you are actually adding a few years to your life expectancy. Labelling cycling as a dangerous pursuit is particularly frustrating as it impedes a safer and more pleasant cycling experience. It is common sense that you improve the safety of cycling by increasing the number of cyclists. London has seen a great rise in cycling over the last 15 years and cycle casualties have fallen by a third. It stands to reason that drivers who regularly interact with cyclists on the road will be better educated in how to deal with them and are more alert to their presence.
One great way to increase the number of cyclists is to convert the estimated 25% of employees who could commute to work by bicycle but currently do not. HR directors have a big role to play in encouraging their employees to cycle to work, which will also shift attitudes towards normalising cycling as a method of commuting, even for those who do not choose to cycle to work. Naturally, cycling has clear benefits to both the environment and the employee, and it can also benefit the employer. Business benefits include having fitter staff and a happier, healthier working environment. Employees who cycle to work statistically have one less sick day per year. Also, an employer's national insurance payments will reduce for employees who participate in the Cycling to Work scheme. Commuting by car is also cited by many as the most stressful aspect of their working day. These are clear incentives for employers to promote greater levels of cycling participation to work.
Inexperienced cyclists may well lack confidence on the roads, but cycle training can give them the confidence to cycle in an assertive way. Employers can arrange for cycle training for their staff through their local authority, or an organisation such as Cycle Training UK, which can often provide low cost training for those who do not have the experience or confidence to cycle on busy roads. Given that cyclists are often more difficult to spot, it is important that they are well informed as to how to protect themselves and minimise risk. Examples include educating them regarding the blind spots of lorries and large vehicles so that they can remain visible at all times. Following such procedures, even the uninitiated can travel to work in an environmentally friendly way without fear of accident or injury. The Cycle to Work Alliance schemes also help to educate cyclists with up-to-date safety advice and support on issues such as implementing a Cycle To Work bike purchase scheme, best practice cycling and bike maintenance.
With the support of HR departments in encouraging employees to commute by bike, the numbers of cyclists will increase, as will the healthiness of the workforce, and hopefully the attitude to cyclists will also improve. This may also help make the roads safer and more pleasant for everyone, including the nation's future Olympic cyclists and Tour De France winners.