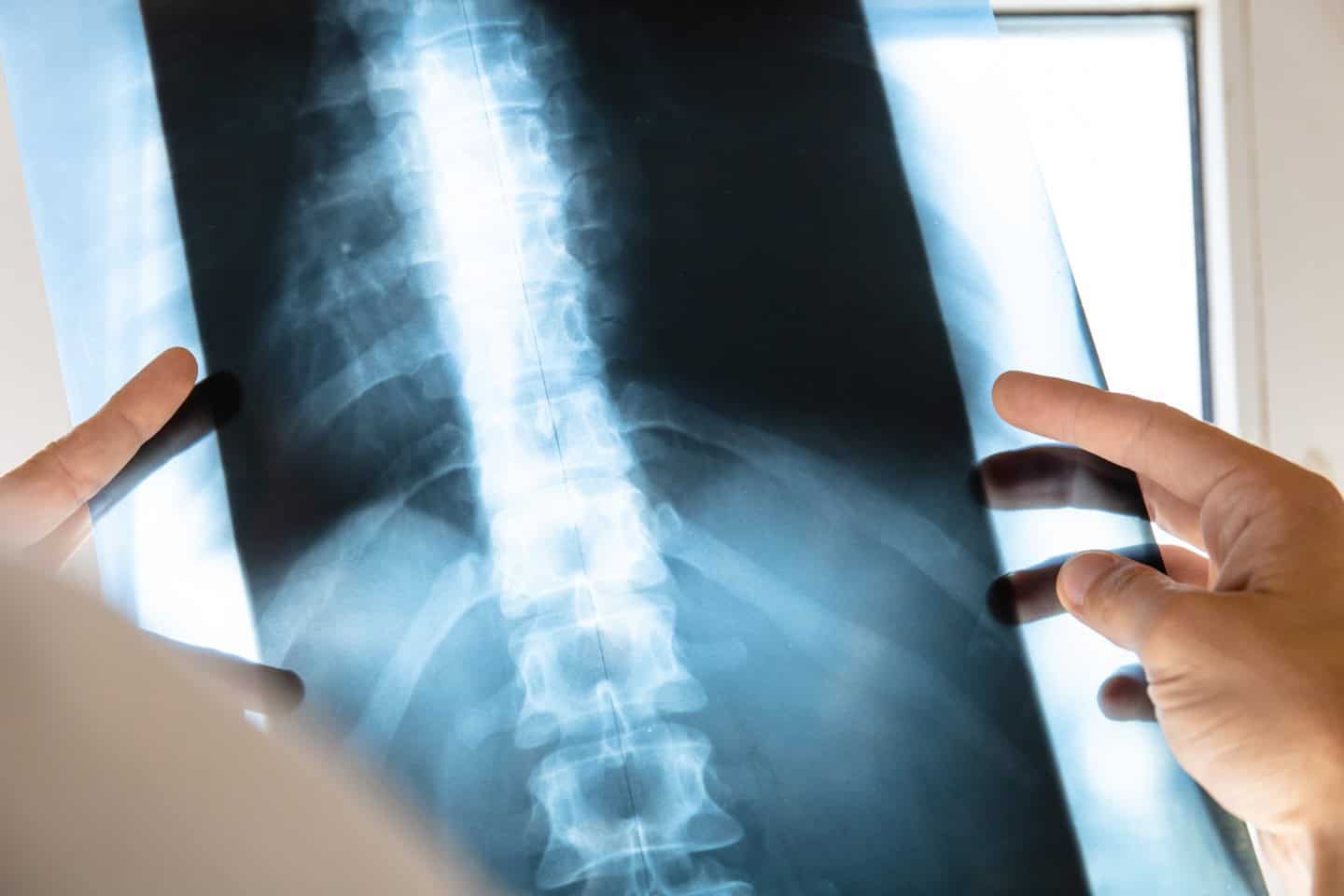 Spinal tumours and spinal cord injury
As spinal injury claim specialists, we have sadly seen a rise in the number of cases where clients have experienced a delay in diagnosis and treatment of spinal tumours, often resulting in permanent spinal cord damage. Although spinal tumours are very rare they can have a devastating effect – in this blog I want to highlight the warning signs, treatment and recovery process.
Spinal tumours can develop almost anywhere within the spine; vertebrae, bone marrow, cartilage, discs, blood vessels, peripheral nerves, membrane and the spinal cord itself.
Whilst most spinal tumours are in fact benign, this doesn't mean that they aren't dangerous because they can grow in size and start pressing on the spinal cord. In some cases tumours from other parts of the body can spread to the spine and in rare cases, to the spinal cord.
What are the symptoms of spinal tumours?
Symptoms of spinal tumours that may be affecting the spinal cord can include:
Difficulty walking
Falling over and tripping
Feeling more clumsy than usual
Bowel and bladder issues (urinary or faecal incontinence or difficulty passing urine or stool)
Numbness, tingling and muscle weakness especially in the legs or arms
Numbness and tingling around your bottom
Back pain, spreading to other parts of the body
–Paralysis, in severe cases.
These symptoms occur because the spinal tumour is compressing the spinal nerves, causing neurological damage, and can become permanent if left untreated. However, if the tumour is treated quickly, some loss of function can be regained and further deterioration can be prevented. It is therefore important to act as quickly as possible when there is suspected spinal cord compression. If a tumour is diagnosed and removed before it starts to compress the spinal cord, good recovery can be expected.
How are spinal tumours diagnosed?
Your doctor may carry out some physical examinations if they suspect you are suffering from neurological damage – this can include tests of your reflexes, strength and sensation.  A spinal tumour is usually diagnosed using an MRI or CT scan to see:
If you have a spinal tumour;
Where it is;
The size of the tumour;
The scan can also visualise the spinal cord and show if the tumour is causing compression.
Treatment of and recovery from spinal tumours
The main treatment is surgery to remove the tumour and depending on the type of tumour, you may also need to have radiotherapy and chemotherapy following surgery.
Recovery from the surgery itself can take weeks but the degree to which your spinal cord has been damaged will become clearer at this time. You may need to undergo a period of rehabilitation to help you adapt to your "new normal". Everyone is different and your doctor will be able to advise you on the immediate and long-term effects of your injury.
Prompt diagnosis of spinal tumours
In our experience, unfortunately spinal tumours can sometimes be missed by doctors which can in turn result in avoidable damage to the spinal cord.
Based on our experience, the correct diagnosis may not be reached or is delayed for a number of reasons including:
Some of the symptoms being similar to other common conditions such as sciatica or back pain;
The patient not experiencing all of the symptoms of a spinal tumour;
The symptoms coming on gradually;
The fact that spinal tumours are very rare and doctors (particularly GPs) may not be alerted to such a possibility as they do not come across these conditions in their own practice regularly or at all.
It is therefore very important to make sure your doctor is aware of your medical history (and particularly if you have been diagnosed with a tumour anywhere else in your body or have had cancer treatment) and all of the symptoms you are experiencing even if they seem minor, unconnected or not present all of the time.
It may be helpful for you to make a list of symptoms that you are experiencing and provide this to your doctor during the consultation. You could also note how frequently the symptoms occur, if they are not present all of the time. This will help your doctor assess you fully and take the necessary steps for your symptoms to be investigated further and without delay.
If your doctor concludes that your symptoms are not concerning or do not mandate further investigation, it is important that you are given advice on what signs and symptoms you need to watch for and what steps to take if you do go on to develop such signs or symptoms.
Delays in diagnosis of spinal tumours
We have seen a rise in the number of enquiries coming to us about a delay in diagnosis of spinal tumours in the last couple of years. The Covid-19 pandemic has meant that more GP appointments take place on the phone making it more difficult for GPs to assess physical symptoms. It has also been widely reported that there have been increased waiting times for cancer patients awaiting referral and treatment once a diagnosis has been made. Spinal tumours can sometimes require emergency treatment and it is important that a prompt diagnosis is made to prevent further deterioration.