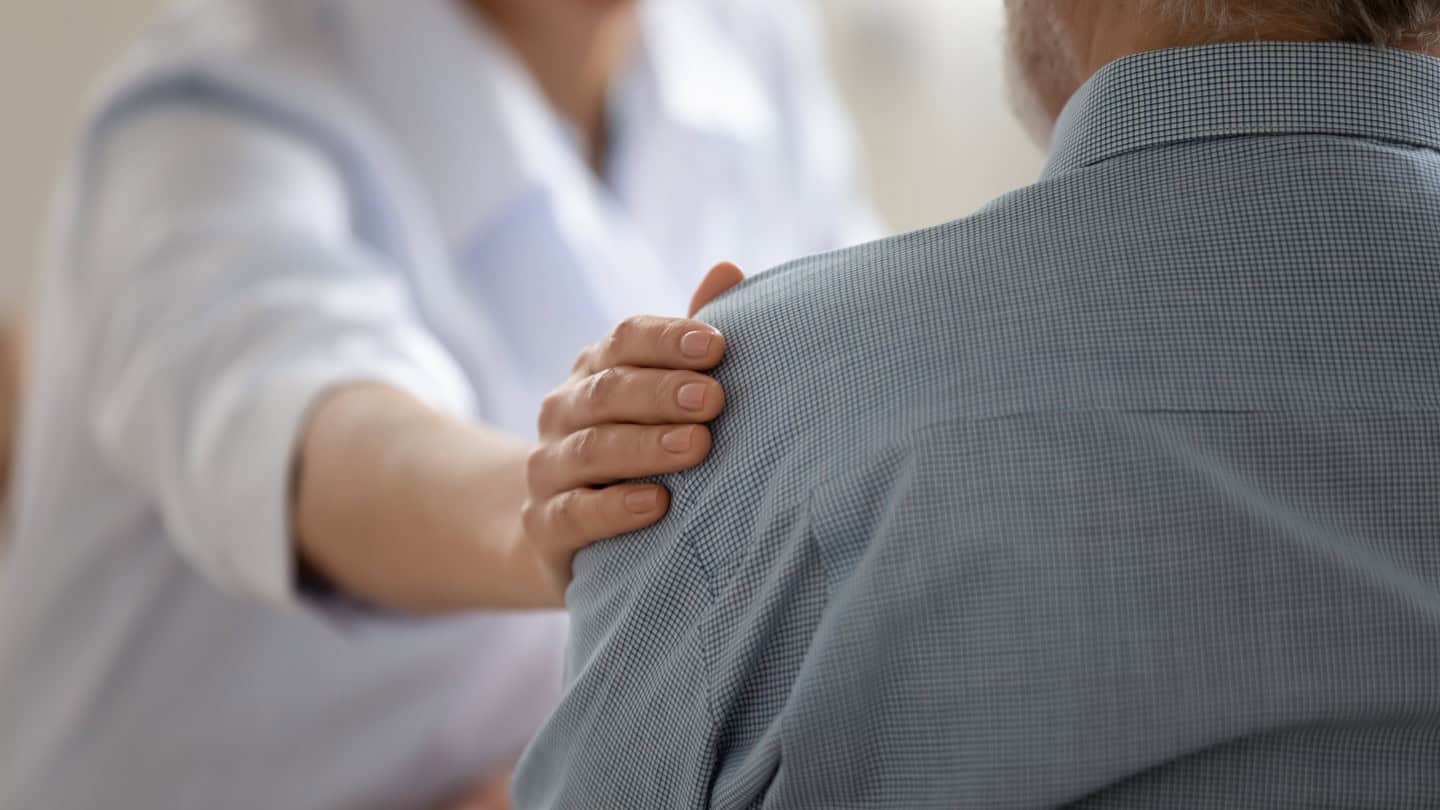 Helping a loved one who has suffered a serious brain injury in an accident
I am a solicitor specialising in brain injury cases. All of my clients have experienced a brain injury that was not their fault. My role is to fight for my clients and ensure they receive the compensation and assistance they are entitled to.  Often the first person I speak to after a serious accident is a spouse, parent, or other family member.  They may want to speak to a lawyer, but they are unsure about what a lawyer can do and how a legal claim can provide practical help. I am writing this blog to provide information to those who want to help a loved one who has suffered a serious brain injury.
After an accident
You may have received a call or had a knock on the door, informing you that your loved one has been in an accident. At the hospital, you will have the traumatic experience of seeing them in the Intensive Care Unit (ICU). As your loved one stabilises, they will be moved to a regular ward. They may also be transferred to a specialist neurorehabilitation unit. Eventually, plans will be made for their discharge home, followed by a period of community neurorehabilitation.
During this challenging time, you may have concerns about bills, when things will return to normal, whether they will be able to go back to work, how you will care for them, and how to ensure they receive rehabilitation during the crucial first two years. You may have been advised by a police officer or healthcare professional to speak to a solicitor.  I want to assure you that there is help available.
How a solicitor can help
Even if your loved one is not well enough to make decisions, you can act on their behalf and instruct solicitors for them. When I am instructed, it is my duty to fight for my client's legal entitlement to compensation for their injuries and financial losses. Cases involving life-changing brain injuries often take years to fully assess, gather evidence, and conclude. Most people are aware that they will receive a lump sum at the end of the case. However, many are not aware of the practical help a good solicitor can provide during the case.
My top priority at the beginning is to determine my client's needs and use all available resources to meet those needs. I understand the unique challenges faced by brain injury survivors and their families and that these can be overwhelming, both emotionally and physically.  Here are some actions I may take to help my client and their family regain stability:
Identify financial and care needs.
Provide an assessment and application for state benefits.
Write to the Defendant's insurer and request funding for an immediate needs assessment by a case manager.
Obtain funding for rehabilitation organised by a case manager.
Obtain advance (interim) payments of compensation. These can be used for rehabilitation, care, living expenses, and even purchasing suitable accommodation.
Case manager organised rehabilitation
A case manager plays a crucial role in the rehabilitation process. They are specialists who assess an injured person's needs (such as physical, psychological, care, occupational and social), create a rehabilitation package involving different specialists; and coordinate these specialists.
A typical rehabilitation package for a person with a serious brain injury may involve specialists in the following fields: neurology, neuropsychology, neuropsychiatry, occupational therapy, neurophysiotherapy, speech and language therapy, and support workers. I only work with case managers who have extensive experience in brain injury rehabilitation to ensure my clients receive the best possible support.
Case study: Joseph, car accident
Here is an example of how I have obtained early rehabilitation and payments to help a client who suffered a severe brain injury. Personal details have been anonymised:
Joseph was in his late thirties when he was hit by a car while crossing a road at night. Three weeks after the accident, Joseph's father contacted me for help. At that time Joseph had been moved to a regular ward and was waiting to be transferred to a neurorehabilitation unit. He was unable to make decisions, so his father instructed us on his behalf.
I immediately contacted the driver's insurer and requested payment for an immediate needs assessment. This was not agreed until the police had finished their investigation and the driver pleaded guilty to driving without due care and attention. By this time, Joseph had been discharged home and was living alone with a great deal of care and support from his parents, who lived locally. He was unable to work and relied on savings and his parents for financial support.
I instructed a specialist brain injury case manager to assess Joseph's immediate needs and prepare a report. This identified extensive needs and recommended input from various specialists. The estimated rehabilitation costs for the first six months were over £70,000. The driver's insurer refused to pay so I issued court proceedings as soon as possible. I obtained a court order for the driver's insurer to pay an interim payment of £100,000. This not only allowed the case manager to set up an immediate care and rehabilitation package but also considerably eased the financial and emotional pressure on Joseph's parents, who were able to ensure that Joseph's bills were paid and had peace of mind that his care and rehabilitation needs were being met.
If you or someone you know has suffered a serious brain injury due to someone else's negligence, don't hesitate to contact us.  We offer a free consultation to discuss your case and provide you with the information you need to make informed decisions.
Hokman Wong is a former pharmacist and Senior Solicitor in the Adult Brain Injury Department at Bolt Burdon Kemp. He specialises in serious brain injury cases which settle for multi-million pounds. He takes great satisfaction in winning cases and getting great results for his clients.