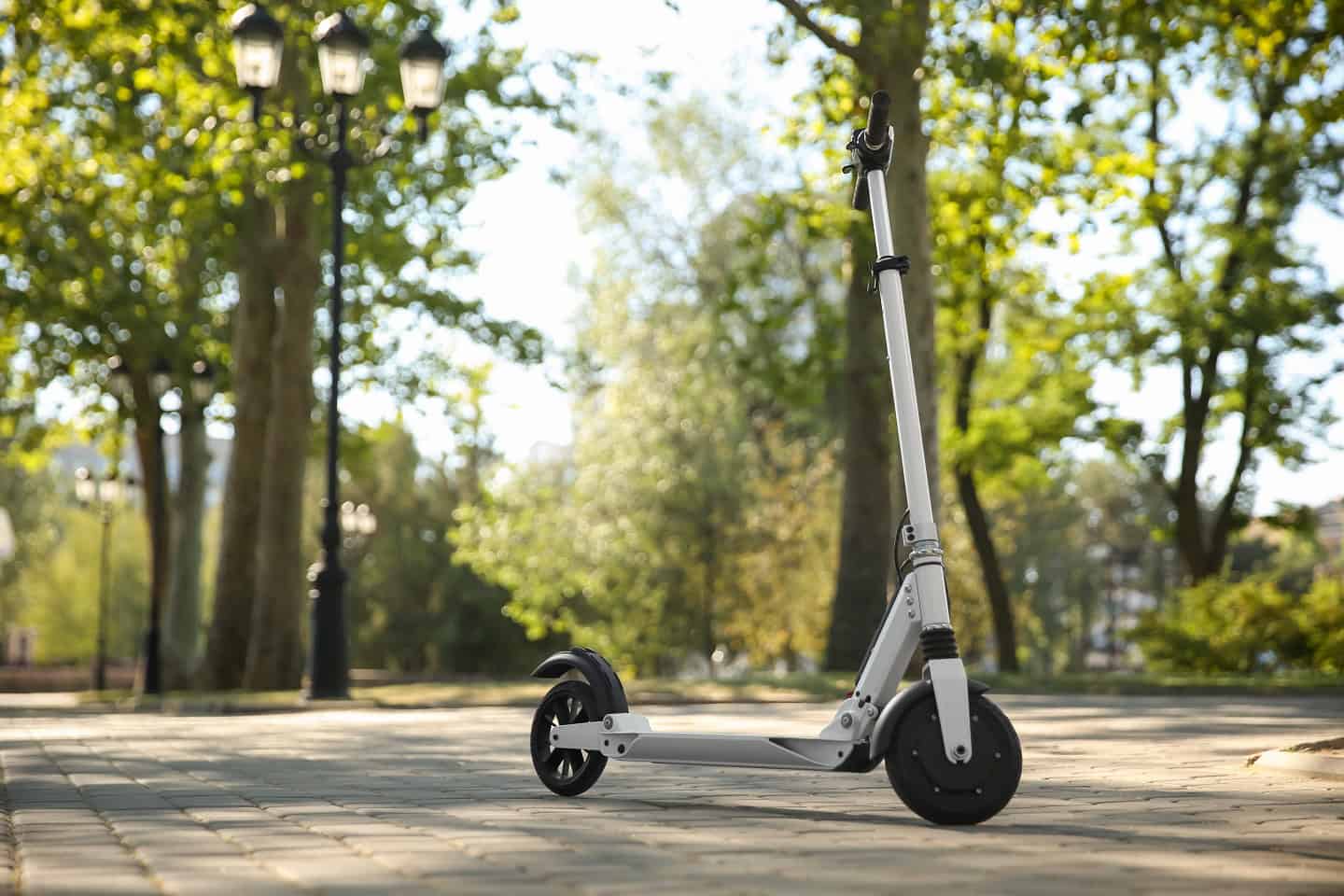 E-scooters – The future of transport?
We are on the cusp of a transport revolution.  In recent times we've seen the introduction of autonomous driving systems, smart motorways and electric scooters, all of which are changing the way we travel on our streets and motorways.  As a specialist in road traffic accident claims, I've been keeping a watchful eye on the developments.  There is much more to come and not everyone is convinced that the change is for the better.
In this blog I look back on events since the start of the electric scooter trials in July 2020 and what the future could look like once the trials have concluded.
E-scooter trials
Throughout the last couple of years, electric scooters, or 'e-scooters' as they are commonly known, have grown rapidly in popularity.  E-scooter trials were brought forward by the government in response to the COVID-19 pandemic.  They were also rolled out on a wider scale than initially anticipated.  This helped to provide an alternative to public transport where the risk of spreading and contracting coronavirus was greater.
The trials have been held in over 40 towns and cities throughout the UK through private businesses with strict limitations.  Riders must be at least 17 years old with a provisional driving license.  E-scooters can't be used on pavements.  They can only be ridden up to a maximum of 15½mph.  There must be insurance in place, which is the responsibility of the e-scooter provider.  Helmets are not mandatory, but are recommended.  They can only be used in defined areas.  All these rules man that there is a high level of control over how they can be used.  Data is constantly being gathered on the level of usage.
For now, riding private e-scooters on public roads remains illegal.  Despite this there are a huge number of illegal e-scooters on the roads.  My own perception is that private e-scooters are being treated like toys as opposed to motor vehicles with the capability of causing harm to the rider and others.  They are very easy to jump on and off and carry around.  The attitude of many is that they are a bit of fun, perhaps because they are similar to the non-powered standard scooters most of us rode as children.  The rental schemes will no doubt have encouraged private e-scooter owners to take to the streets.
Events since the e-scooter trials began
Since the e-scooter trials began, they have been used extensively.  E-scooter company, Voi, which is involved in trials in 21 towns and cities in the UK, recorded more than a million rides in just over a six month period.
Whilst e-scooters have helped many to make short journeys, there have been a number of reports of e-scooters being misused and rules being broken.  For example, they have been ridden on pavements, with passengers on board and by under-age users.
Perhaps more worryingly, individuals have been charged with drink driving for riding e-scooters whilst over the legal alcohol limit.  One example of this took place in Newcastle on February 2021, where five men were charged with the offence.  Newcastle subsequently introduced an overnight curfew for e-scooter riders.  In a separate incident in December 2020, a woman jumped a red light and nearly crashed into a police car whilst being nearly three times over the limit.  She was banned from driving for two years.
Another big concern, particularly for blind people and the elderly, has been rental e-scooters being left in the middle of pavements for pedestrians to trip over.  There has been call for e-scooter operators to ensure that their devices are parked in designated parking bays and that this be strictly enforced.
There have been stories in the press about e-scooters being used for crimes such as robberies, assaults and evading arrests.  Scotland Yard recorded more than 200 incidents involving e-scooters in London in 2020.  The Met Police seized more than 150 of them, all of which will have been privately owned.  London is looking to launch a trial in 11 of its 33 boroughs from around May 2021.
Despite the above incidences, e-scooter companies involved in the ongoing trials claim that the vast majority of riders are using them responsibly and safely and abide by the rules.
E-scooters enquiries
I have received several enquiries in recent months following incidents involving e-scooters, the vast majority of which have been privately owned.
Those making enquiries have often been injured e-scooter riders who have been knocked down by vehicles.  The most common way in which collisions have occurred from my own perspective has been where cars have pulled out of side roads without giving way to e-scooters on the roads or in cycle lanes.
Whilst in that scenario the rider should not have been riding the e-scooter in the first place, it is arguable that the driver of the vehicle failed to keep a proper look out or provide sufficient care and attention for the safety of other road users.  The e-scooter rider could just as easily have been a cyclist.  Unfortunately, because e-scooter riders are in a standing position and can be travelling at high speeds, they can suffer more severe injuries.
Injured e-scooters riders should be aware that whilst they may be able to bring a personal injury claim against a negligent driver, they are likely to have their e-scooter confiscated by the police and potentially face a criminal conviction for operating a motor vehicle without a valid licence or without insurance.
The defendants in personal injury cases are likely to raise an illegality defence, also known as an ex turpi causa defence.  In other words, the injured e-scooter rider should not benefit from riding an e-scooter illegally.  It remains to be seen whether such a defence would succeed.  The level of negligence on the part of both drivers would need to be considered on a case by case basis.  It is possible that there will be a finding of contributory negligence against the rider and damages would be reduced accordingly.
The future
The government will continue to collect data on e-scooter safety throughout the remainder of the trials.  They will need to consider whether to continue with the rental schemes, whether the use of private e-scooters should be legalised and what the regulations should be surrounding the safe use of e-scooters.  They will need to consider the necessary safety measures, where they can be used and the insurance requirements.
I expect that untimely, privately owned e-scooters will be legalised in the interest of encouraging innovation, easing congestion and reducing our impact on the environment.  If they were to be legalised there will be less control over things such as e-scooter maintenance, speed and insurance, as responsibility will be on the owner themselves rather than the company hiring out the e-scooters.  Enforcing the rules surrounding privately owned e-scooters will put a strain on the already stretched police forces.
Whether privately owned e-scooters are legalised or not, one thing is for sure: crashes involving e-scooters will continue to occur.  We will see new types of personal injury claims involving e-scooters colliding with pedestrians, bicycles, cars and other vehicles.  It is vital that road users, particularly the most vulnerable, such as pedestrians, cyclists and even e-scooter riders, can access compensation after being injured as a result of the negligence of others.
For more information on the topic of e-scooters, my previous blog looks at the law surrounding e-scooters and electric bikes and what to do if you are involved in a collision.  My colleague, Joshua Hughes, and I later wrote an article following the commencement of the e-scooter trials, the injury risks and the potential claims that could arise.
I have also commented in the press on the need for insurance to compensate injury victims following e-scooter collisions.