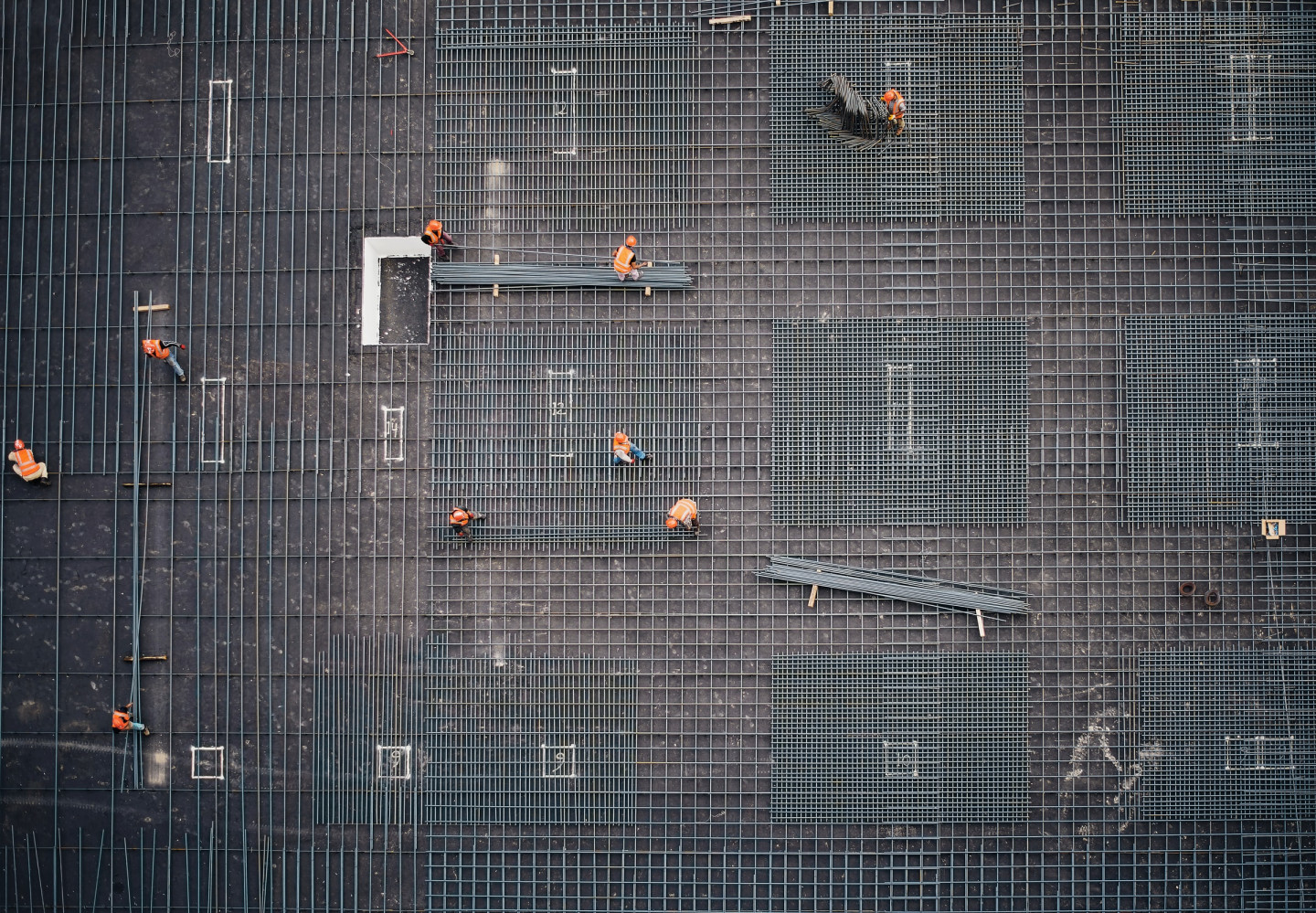 Construction accidents, their impact and how to access help
Construction work is physically demanding and inevitably accidents and injuries on construction sites do occur from time to time.  Thankfully more often than not the injuries that occur are minor and do not have lasting consequences.  However, sometimes the injuries sustained are serious and life changing. 
Common construction site accidents and injuries
Accidents can occur in a variety of circumstances during the course of construction work including but limited to:
falls from height
slips and trips
structural collapse
trench collapses
falling objects
equipment related accidents
chemical spills
fires and explosions
electricutions
repetitive motion
vehicle accidents
Accidents may be caused as a result of inadequate training, provision of defective work equipment, incorrect (or a lack of) personal protective equipment (PPE) or accidents in and around the work premises, due to a hazardous work environment.
The types of injuries that can be sustained are of course wide ranging and their impact will depend on the particular individual and circumstances. Serious injuries that can be suffered include:
fractures;
crush injuries;
amputation;
smoke or chemical inhalation;
burns and scarring;
psychological damage;
spinal injuries;
brain damage
Sadly fatal injuries can also occur.
Workplace accident claims and your rights
As an employee you are entitled to work in an environment where the risks to your health and safety are minimised which reduces the risk of you sustaining injury at work.  Under health and safety law, the primary responsibility for this is with your employer.  Your employer can protect you in the workplace in the following ways:
Providing you with health and safety training
Preparing risk assessments relating to the overall operating of the workplace and to specific tasks and work processes that are carried out
Labelling hazards
Providing you with appropriate personal protective equipment (PPE)
Discouraging short cuts and training you in the best way of carrying out any particular task
Keeping the workplace clean, tidy and well-organised to avoid tripping and slipping accidents
Conducting emergency drills to help you prepare for potential accidents like workplace fires or chemical spills
Promoting a strong safety culture in the workplace with positive reinforcement and reward for employees committing themselves to safety practices
During these unprecedented times unnecessary risks and short cuts should not be taken on construction sites as this could put you at risk of contracting COVID-19.
As an employee, you also have a duty to help prevent accidents at work.  You can do this by following health and safety procedure so you don't put your colleague's health and safety at risk.  You can also report unsafe working practices, systems, machinery or equipment and those not following health and safety procedures properly to your supervisor.  Health and safety legislation requires employers and workers to cooperate, thereby reducing the risk of an accident at work claim.
If you have specific queries about health and safety in your workplace and you worry that you or someone you work with is at risk from suffering an accident at work, speak to your supervisor, health and safety or trade union representative.
If you are an agency worker, then your health and safety is still protected by law and your employment agency has a duty to make sure that the person or company you are working for follows that law.  Your agency has as much of a duty as your actual employer to ensure that you avoid suffering an accident at work.
The Health and Safety Executive (HSE)
If you are concerned about your health and safety at work on a construction site and think you may be at risk of suffering an accident, you can contact the HSE for help and advice.  If you think someone is breaking the law and you can't get anybody in your organisation to take action, you can tell the HSE who can investigate matters and the law will protect you from victimisation.
You can also contact the HSE if you are concerned about the risk of contracting COVID-19 on the construction site you work on.  They will be able to advise you of your rights as an employee and what your employer should be doing to protect you.
The impact of construction site accidents
If you are involved in a serious accident on a construction site then you are likely to require time off work and in very serious cases may not be able to return to the workforce at all.  In the worst cases, construction accidents can be fatal.
Whilst the company you work for may be able to assist you financially this is often for a limited period and you may find yourself in financial difficulty.  The impact of being injured and out of work cannot be underestimated.  It affects not only the injured person but their whole family.
It is common that alongside physical injuries those who have been injured struggle psychologically to deal with the massive changes to their routine and lifestyle.  Very often construction workers go from being a motivated financial provider in the family whose identity is shaped by the important work they do to being unable to provide for their family in the same way.  There is often a feeling of failure at being unable to meet the financial needs of the family in the short, medium or longer term.
Family members often also need support to deal with the life changing injuries their loved one has sustained and the changes to their own day to day lives.  They may find themselves acting as a carer for a loved one.  This may impact on their own employment or childcare responsibilities.
Lighthouse Construction Industry Charity (The Lighthouse Club)
Whilst many workers who have been involved in a construction site accident may be able to make a personal injury claim against their employer it can take many months and even years to receive any level of compensation.  There will also be workers who do not have the option of making a personal injury claim.
If you or your loved one has been involved in a construction site accident The Lighthouse Club may be able to help you.
The Lighthouse Club is a charity that provides physical, mental and financial wellbeing support to construction workers and their families in the UK and Ireland.  They provide a confidential 24/7 Construction Industry Helpline and supporting app which provides information, advice and guidance on a variety of wellbeing issues.
Some of the services provided include emergency financial aid to construction families in crisis, advice on occupational health and mental wellbeing and support on legal, tax and debt management matters.
Construction firms can also make use of the Lighthouse Club's invaluable support services such as training courses to help both individuals and businesses adopt a better mental health culture in their organisation.  They also provide construction industry health and safety helpline packs which include A2 posters for your site or office and handy wallet sized cards.
We at Bolt Burdon Kemp are incredibly proud to support such a fantastic charity that is doing invaluable work in the construction industry for employers, employees and their families.
Bill Hill, CEO of the Lighthouse Construction Industry Charity said, "We are delighted to have Bolt Burdon Kemp as one of our valued Company Supporters. It is so important to reach out to those that need our help, whether it's for mental, physical or financial wellbeing support. Bolt Burton Kemp's commitment to an annual pledge means that we have predictable and sustainable income so that we can plan ahead and put in place even more pro-active interventions to support our construction community".
If you would like to apply for financial wellbeing support you can either call The Lighthouse Club's 24/7 confidential Construction Industry Helpline (UK) 0345 605 1956 (EIR) 1800 939 122 for help now or submit your application on-line at https://www.lighthouseclub.org/get-help-now.