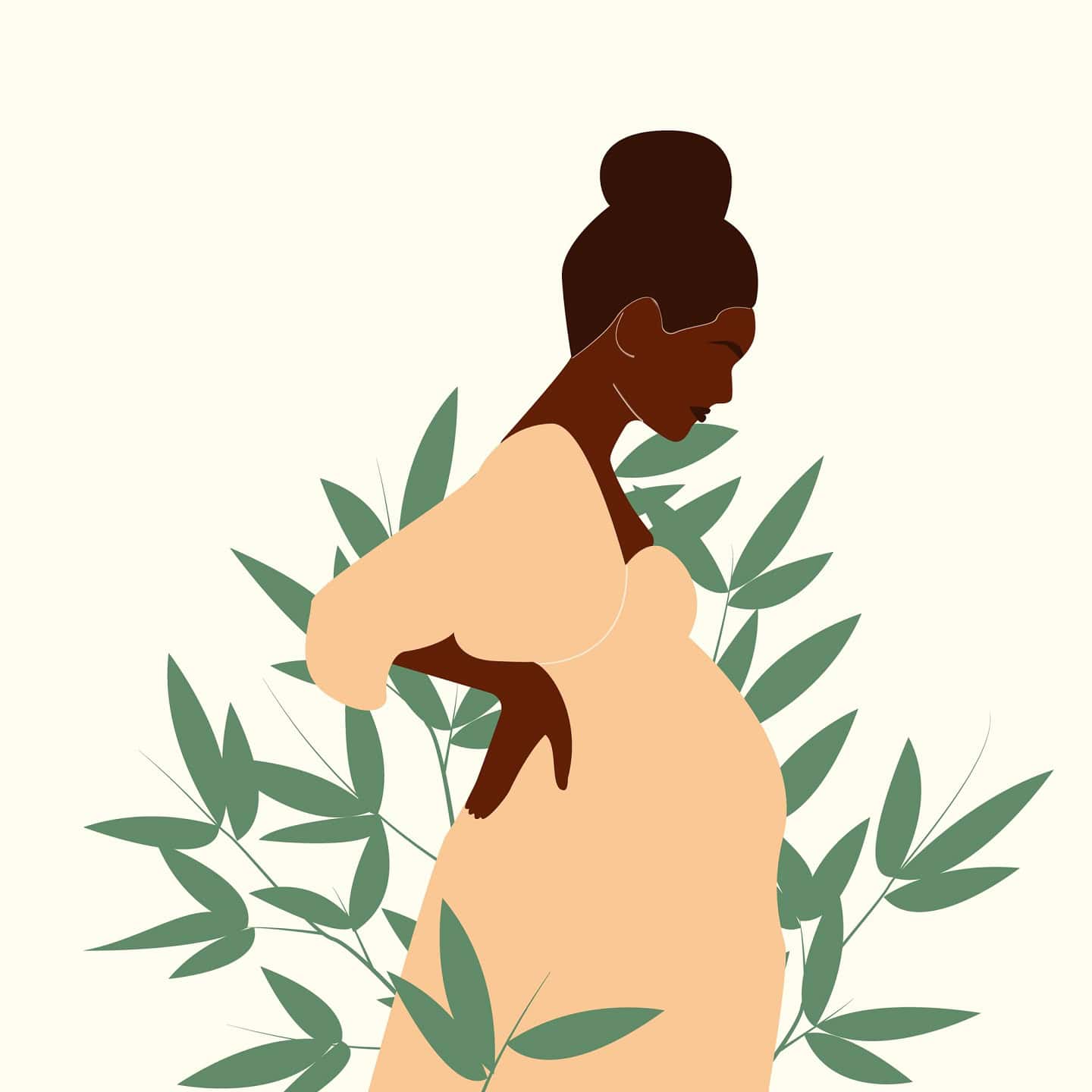 Black Maternal Health Awareness Week
The second annual awareness week to highlight Black women and birthing people's maternal health outcomes begins this week (13th to 18th September 2021).
The second annual awareness week to highlight Black women and birthing people's maternal health outcomes begins this week (13th to 18th September 2021).  The weeklong campaign run by Five x More aims to raise awareness about the disparities in maternal outcomes for Black women and birthing people.
This year's awareness week is focussed on the theme: Changing the Narrative.  The awareness week focuses on empowering Black women and birthing people to make informed choices and advocate for themselves throughout their pregnancies and after childbirth.  It also focuses on educating health professionals to take active steps to ensure safer care for Black women and birthing people.
Fellow Women's Health Specialist, Felicity Cottle, previously considered the 2020 MBRRACE UK (Mothers and Babies: Reducing Risk through Audits and Confidential Enquiries across the UK) report into Improving Mothers' Care.  She prepared a blog that you can access here.  The statistics showed that between 2016 and 2018, 242 women died during or up to 6 weeks after pregnancy from causes associated with their pregnancy with 547 dying during/up to 1 year after pregnancy.
The report confirmed that heart disease was the leading cause followed by blood clots.  Maternal suicide was the 5th most common cause of women's death during pregnancy and its immediate aftermath.
The outcomes were however, not equal.  Black women in the UK had and continue to have, a 4-fold higher risk of dying in pregnancy in comparison to White women.  This number was historically 5 times more (MBBRACEUK report 2018).  The latest statistics show the following:
White women: 8 in 100,000 dying
Asian women: 15 in 100,000 dying (twice more likely)
Mixed ethnicity women: 25 in 100,000 dying (three times more likely)
Black women: 34/100,000 dying (four times more likely)
It is worth noting that in spite of the UK having one of the lowest maternal mortality rates globally, the disparity in who is dying remains.  But why is this?
Multiple factors contribute to this disparity.  An explanation put forward could be that Black women are more prone to experiencing certain health complications such as pre-eclampsia.  However, there are other factors including socio-economic issues as well as inadequate provision of perinatal care.  In any event, more research is needed to firmly establish the contributing factors.  Policies must then be put in place to change these statistics.
Since our last blog as mentioned above, there have been further updates.
April Debate
Five x More started a public petition entitled "Improve Maternal mortality rates and healthcare for Black women in the UK" garnering 187,000 signatures.  Further to this, a debate took place in Parliament in April 2021.
Ms Nadine Dorries (Secretary of State for Health and Social Care) mentioned in Parliament that the Chief Midwifery Officer for England was looking into this issue and considering evidence of what would reduce mortality rates in Black, Asian and Minority Ethnic women.  Furthermore, in the 2021/22 Planning Guidance, women from those backgrounds would be placed on a continuity of carer pathway by March 2022.
In spite of the government-commissioned report into racism suggesting that institutional or structural racism do not exist in the UK, certain consultants have pointed to the fact that racial bias continues within the NHS.  Consequently, some Black women do not feel that they are taken seriously and therefore feel less likely to disclose how they are.
NICE draft report
A recent NICE draft report recommended inducing pregnant Black women to bring forward labour by one week.  Some evidence shows that past 40-41 weeks of pregnancy, there is an increased risk of stillbirth.  NICE's justification for this recommendation is that it may increase the likelihood of making births safer and less likely to lead to serious injuries to mother and baby.
The main counter-argument to this is that putting a policy of inducing someone purely on the basis of their skin colour is problematic and dangerous.  Campaigners argue that skin colour alone does not constitute a risk and that it is the treatment received which increases the risk of negative outcomes.
All-Party Parliamentary Group (APPG) & further debate
An All-Party Parliamentary Group (APPG) was established at the beginning of Summer 2021 with Ms Bell Ribeiro-Addy as chair and launched in conjunction with this Black Maternal Health Awareness Week.  The aim will be to bring this issue to the fore and push policy in the right direction to put an end to this disparity.  Ms Ribeiro-Addy has also secured a debate scheduled to take place at 9.30am on Tuesday 14th September 2021 to discuss the Government's refusal to set binding targets to address racial disparities in maternity care.
What next?
Five x More are looking to increase awareness with this Black Maternal Health Week.  The hashtag for the awareness week is #BMHAW21.  For every day during the awareness week there is a different theme, each with its own unique hashtag.  Please follow the Five x More accounts on Twitter and Instagram for daily updates and to help spread the word.
Ms Jacqueline Dunkley-Bent, England's Chief Midwifery Officer has previously mentioned in a press release that there is to be an increase in support for pregnant women of Black, Asian and Minority Ethnic backgrounds.  There are also to be discussions on vitamins, supplements and nutrition.  It is unfortunate that training in unconscious bias within the NHS was not mentioned in that same press release.
The Royal College of Obstetricians and Gynaecologists who are working closely with Five x More, set up a Race Equality Taskforce seeking to reduce the impact of inequalities and research into finding out why these tragedies continue to happen.
In their joint campaign, they developed five actions points for healthcare professionals to adopt, with the 5th point previously lacking from Ms Dunkley-Bent's announcement:
Listen
Remove any barriers to communication
Check that clear information is provided
Provide access to detailed documentation
Be a champion
The hope is that with the above, the disparity will ideally no longer exist at the time of the next MBRRACE report.
Bolt Burdon Kemp are planning a series of online discussions about the inequalities faced by Black, Asian and Minority Ethnic women in maternity care to be launched later this year.
We want to take the discussion a step forward and examine the changes that are needed – large and small.  We hope to consider action needed across the profession, to close the gaps identified by the MBRRACE report and to discuss how to tackle the inequalities women face due to their race.
Joined by leaders in this field, our webinars will focus on how to improve the situation, both internally and externally of the NHS, and to bring everyone's care to the same high standard.