Olly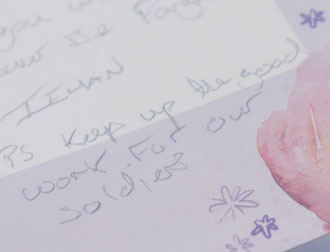 "I would like to thank Bolt Burdon and Kemp solicitors for representing me in this case. In particular I wish to thank Philippa Tuckman and Vicki Reid for all the hard work put into my case.
I was pleasantly surprised by how quickly someone was assigned to my military claim and also by how I was kept regularly updated by telephone, E-mail and by post. I also found you to be genuine, polite, approachable and very well informed on each occasion that I corresponded with you and was impressed with the level of customer service you delivered.
Despite the complexity involved in establishing fault due to the prolonged nature of my condition in the military, involving treatment from a number of military and civilian doctors, surgeons and physiotherapists over a number of years, you seemed to know exactly who to approach and how to approach them in order to obtain the documents required to successfully pursue my claim. Again I appreciate that this wasn't easy, especially when the other side on occasion couldn't locate records that appeared to be either missing or non-existent, but in spite of those minor setbacks, you were still able to successfully settle my claim.
The settlement itself was a good deal more than I was expecting and due the military settling this matter out of court the settlement process has actually happened very quickly. I would also like to thank Selina and the finance team for their fast response and regular E-mail updates during this settlement process.
Should I ever need legal representation in similar circumstances in the future I honestly would not hesitate in requesting you to represent me again safe in the knowledge that my case would be handled thoroughly, diligently and effectively."