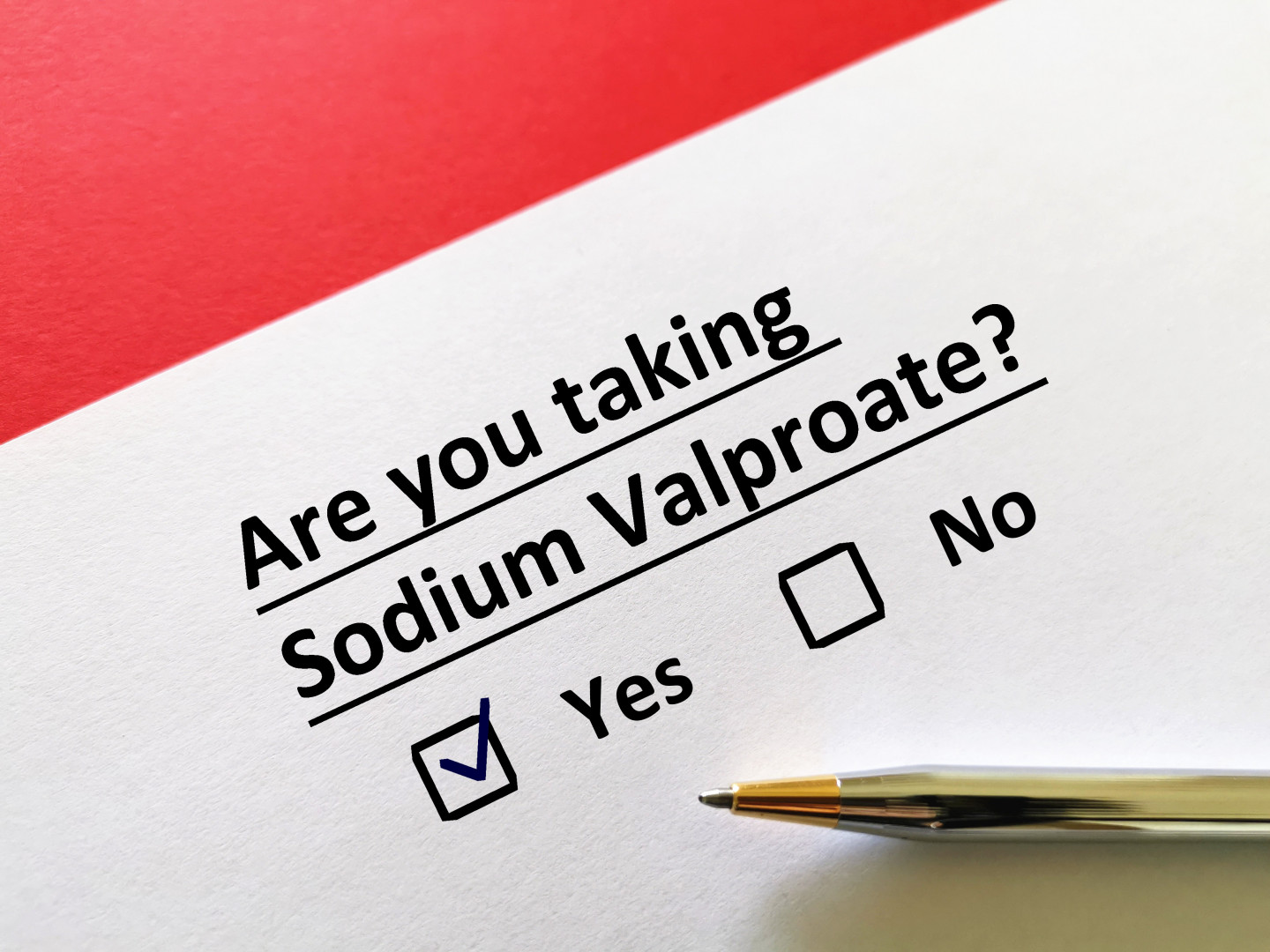 The Continuing Scandal of Sodium Valproate Prescription for Pregnant Women
The Sunday Times has recently published an investigation that reveals sodium valproate, an antiepileptic drug, is still being prescribed to pregnant women and women who might get pregnant, without the proper safety warnings. This is happening despite it being known for 40 years by the manufacturer (the pharmaceutical company Sanofi markets the drug as Epilim in the UK) and by medicine regulators (the predecessor of the Medicines and Healthcare Regulatory Agency in the UK) that taking the drug while pregnant can cause harm to foetuses. Furthermore it continues despite a long history of campaigning by patient support groups, a number of court cases and a government commissioned review in 2018.
In my role as a Child Brain Injury solicitor, I see the devastation that brain injuries can cause to babies who are injured during pregnancy and birth.  I hope that writing this blog will help to raise awareness of the potential dangers of this drug to unborn children and highlight the importance of providing patients with the correct information to allow them to make the right choices for their treatment.
What is Sodium Valproate?
Sodium Valproate has been prescribed in the UK since the 1970s. It is an effective anticonvulsant drug used to treat epilepsy. It is also prescribed to treat bipolar disorder and migraines.
But for decades there has been scientific research to show that it can cause harm to unborn babies if it is taken by their mother during pregnancy. It is estimated that 20,000 children in the UK have been affected since the 1970s.
What are the risks?
Government guidance states in women who take sodium valproate while pregnant, around 10% of babies will have a birth defect and about 30-40% may have developmental problems.
Birth defects seen when mothers take valproate during pregnancy include:
spina bifida (where the bones of the spine do not develop properly)
facial and skull malformations (including cleft lip and palate, where the upper lip or facial bones are split)
malformations of the limbs, heart, kidney, urinary tract and sexual organs.
The effects on development can include:
being late in learning to walk and talk
lower intelligence than other children of the same age
poor speech and language skills
memory problems.
The government guidance also states that children exposed to sodium valproate in the womb are more likely to have autistic spectrum disorders and there is some evidence children may be more likely to be at risk of developing symptoms of attention deficit hyperactivity disorder (ADHD). Here is more information.
What is the scandal?
The risk of harm to foetuses has been known by the manufacturer and regulators for many years but has not always been communicated to patients.
There was mounting evidence from case studies and research in the 1980s and 1990s that exposure to it in pregnancy causes physical and neurodevelopmental effects in unborn children. Despite this, warnings about the possible risks were not being given to women taking the drug.
Unbelievably, the scandal continues to the present day. The Sunday Times has recently published an investigation into the prescription of sodium valproate to pregnant women. It states that six babies a month are still being born after exposure to sodium valproate and that women are still not receiving warnings. The Times spoke to women who are still being given their prescription in plain boxes without warnings on it, without safety leaflets in the box.
Latest NHS data shows 247 pregnant women were prescribed the medication between April 2018 – September 2021.
This is particularly shocking given the long history of concern for patient safety surrounding this drug regarding the effect it has on unborn babies if their mother takes it during pregnancy.
Before the drug was introduced to the UK in 1973, the manufacturers Sanoifi had warned the Committee on Safety of Medicines (the predecessor of the Medicines and Healthcare Regulatory Agency the UK) that the drug was harmful to foetuses in animal studies.
The committee decided to provide warnings to doctors but not directly to patients via safety leaflets.  A patient leaflet accompanying the medication was not inserted into drug packaging until 1989 at that stage warning of the risks of the drug causing spina bifida in unborn babies. The risks of neurological damage wasn't added to patient leaflet until the 2000's.
The National Institute for Health and Care Excellence (NICE) first published guidelines in 2004 on informing female patients of "childbearing potential".
A new 'Valproate Toolkit' was produced in the UK in 2016 after the European Medicines Agency decided that patients should be better informed of the risks of sodium valproate use in pregnancy.  It contained printed warnings for patients in GP surgeries, hospitals and pharmacies, containing up-to-date information on the risks for neuro-developmental disorders in children of women taking the drug.
Despite this, the BBC reported in 2017 that "Almost 70% of women surveyed about a powerful epilepsy drug have not received new safety warnings about the dangers of taking it during pregnancy".
The Independent Medicines and Medical Devices Safety Review
In February 2018, following tireless campaigning by epilepsy charities and other patient support groups, the Secretary of State for Health and Social Care at the time announced there would be a review into how the health system in the UK responds to reports from patients about harmful side effects from medicines and medical devices.
The Independent Medicines and Medical Devices Safety Review was set up and was chaired by Baroness Cumberlege to look into sodium valproate, Primidos (a hormone pregnancy test) and pelvic mesh.
The review's report entitled 'First Do No Harm' was published in July 2020.
One of the main themes the review identifies is the failure of informed consent. That is the failure to provide the patient with information in a way that they will understand in order to make a decision on whether or not to go ahead with a particular medication, or procedure. Many women were not told of the effect their medication could have on their unborn child, or the risks were dismissed as being low. They were not given the information they needed to make the right decision for themselves.
Historic Litigation
During the late 1990s there was a growing group of claims from women and children alleging that exposure to sodium valproate in utero had caused damage. In 2004, proceedings were issued against Sanofi – the manufacturer of Epilim supplied to the UK. This litigation became known as the Fetal Anti Convulsant or 'FAC Litigation'.
In October 2010, three weeks before the FAC Litigation was scheduled to begin a six month listing in the High Court in London, the Legal Services Commission terminated the funding for the case. The FAC Litigation was discontinued.
Support groups for families affected turned to campaigning and lobbying the government to make changes to healthcare system and resulted in the 2018 Independent Medicines and Medical Devices Safety Review.
Redress Scheme?
The First Do No Harm report set out recommendations that a redress agency is set up for those harmed by medicines and medical devices, with a specific scheme for sodium Valproate to "meet the cost of providing additional care and support to those who have experiences avoidable harm and are eligible to claim".
The government did not accept this recommendation and continues to refuse to set up any such compensation scheme.
Interestingly the French government have set up a state funded compensation scheme for families affected by sodium valproate.
The lack of a government scheme in the UK to compensate for the avoidable harm leaves many affected families struggling to make ends meet while having to cope with the increased costs of raising one or more disabled children.
Clinical Negligence Claims
Some families might be able to make a clinical negligence claim on behalf of a child born with disabilities as a result of sodium valproate. For example, there may be a medical negligence claim if a doctor prescribed sodium valproate without fully explaining the risks, or considering alternatives, to girls or women who were capable of having children at a time when doctors should have been aware of the risks and at a time when they had a duty to warn patients of those risks.
As a child brain injury lawyer, I specialise in bringing claims on behalf of children who have suffered injury by medical negligence, whether that is before or after they are born. Sadly my clients' injuries are often life changing and permanent. If a parent or guardian suspects their child has been injured by medical negligence, it is very important to find specialist solicitors who understand the lifelong needs their child might have and who can thoroughly investigate their claim.
If there has been negligence, it is important to ensure that children are properly compensated for injuries that could have been avoided. That compensation will pay for essential care and equipment, education and therapies they need in order to reach their potential and to help them for the rest of their lives.