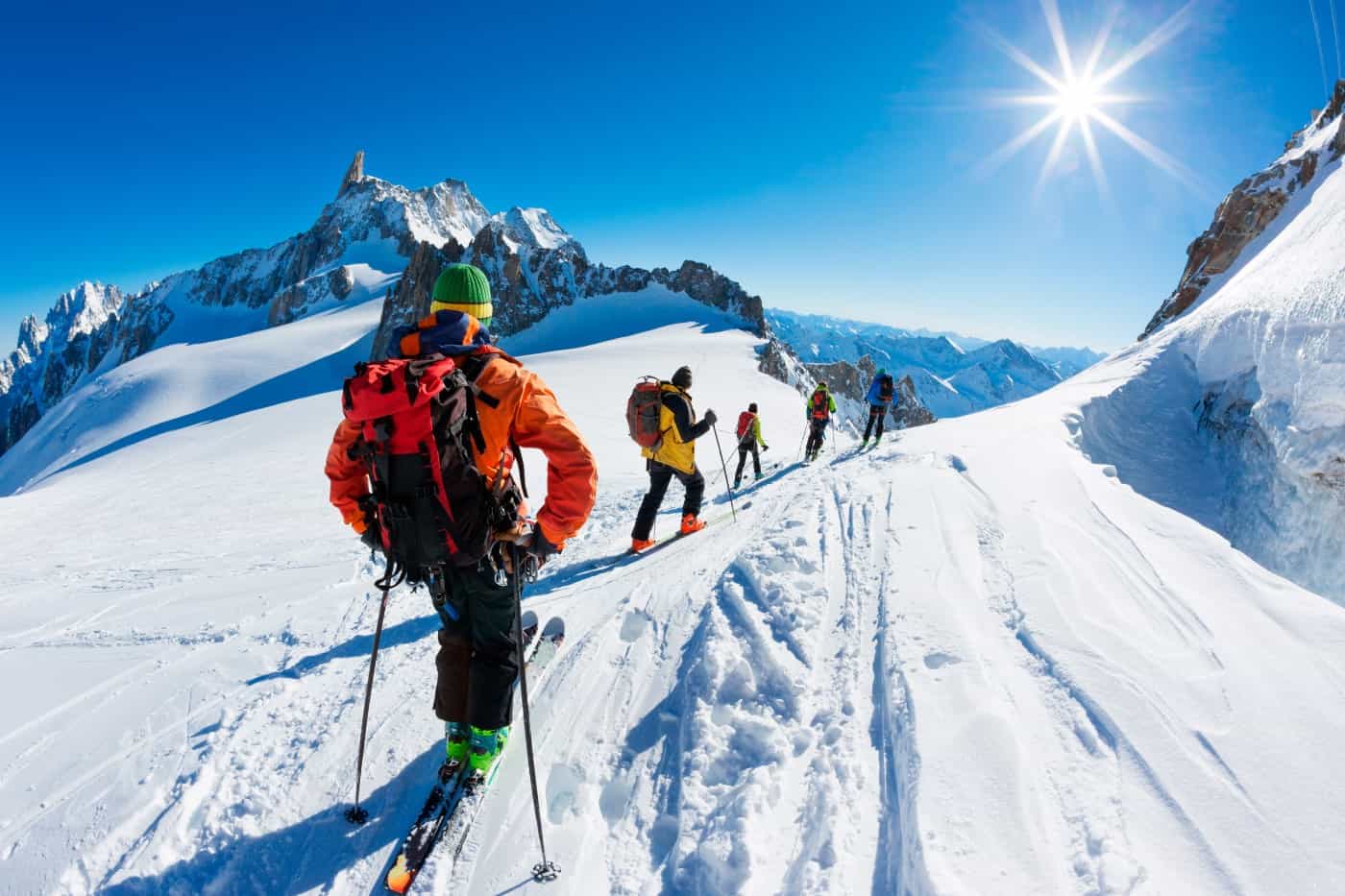 BBK's Ski Trip to Geneva!
BBK ski trip was another resounding success, with a bonus 3 night city break in Geneva courtesy of Storm Ciara!  Despite turning out to be much longer than expected, the trip was a fabulous opportunity to ski and socialise with colleagues, with lots of new faces coming along to ski for the first time.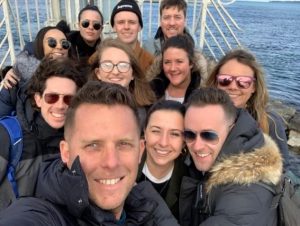 Geneva
"Longer than planned" was the theme of the trip from the outset, as we kicked off the holiday with a flight delay and a four hour transfer through Switzerland and France.  Having arrived at the foot of Mont Blanc, we found the tunnel to Italy rather inconveniently closed.  After a couple of hours in a French truckers' stop, the group of 16 BBK'ers finally arrived in Courmayeur, Italy, for 4 nights of skiing and fun.  We arrived at the lovely Hotel Berthod around 5 hours later than planned.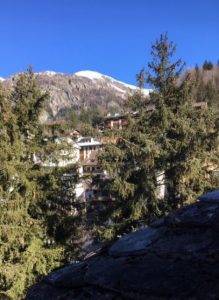 View from the hotel room
We awoke on our first morning in Courmayeur to glorious sunshine and blue skies.  The skiers were up bright and early, they headed for the first lift up the mountain to hit the slopes.  The group of 14 skiers included all abilities this year, the complete beginners, headed to ski school to learn the basics and a decent sized group of more advanced skiers hit the black slopes from day one.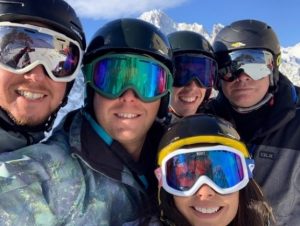 Advanced skiers
The first evening involved the first of many delicious meals with the whole group.  Pizza and pasta were consumed by most (obviously), with snails on the menu for some of the more adventurous diners.  We were also treated to a bottle of red wine larger than my head!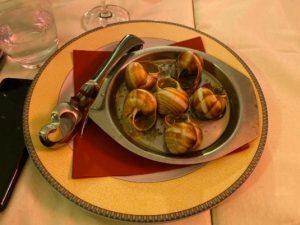 Dinner day one, snails…
Day two brought another day of perfect blue skies.  The whole group of 16 met for a rather posh lunch up at 1,224m.  We were lucky enough to enjoy lunch on our own private terrace with amazing views over the Italian Alps.  After a long lunch, there was more skiing in store, followed by lots of après ski and another delicious and carb-filled dinner out.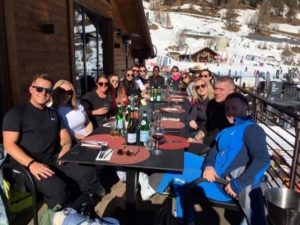 Lunch up the mountain day two
Our third day of skiing brought even more sunshine and blue skies.  Oblivious to gale force winds and torrential rain back home, we made the most of (what we thought was!) our last full day and packed in plenty of skiing and dancing up the mountain.  In the evening, we ate at the lovely Grand Hotel Royal and somehow managed to leave without any complaints about the raucous laughter from our corner of the restaurant.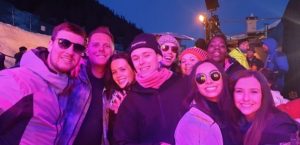 Après ski
Sunday arrived and we made our way to Geneva Airport.  En route to Geneva it became increasing clear that our plans to travel home would not be straight forward due to the storm.  As we reached our second or third round of outrageously priced Swiss McDonald's, we found out that our flights were cancelled and we would have three more nights in Geneva.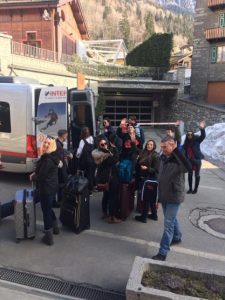 Heading home (we thought)
Highlights of Geneva included a very clean lake, a two-headed tortoise called Janus and a big fountain.  Those in the group with more energy headed out of the city for a hike up Mont Salève.  Amanda took a day trip to the nearby town of Montreux.  The rest of the group explored the old town and consumed far too much cheese.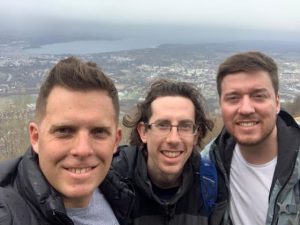 Ben, Joe and Jack at the top of Mont Salève
After three nights in Geneva, we finally had a smooth journey back to London.  I would like to say a big thank you to everyone who came and made the trip so enjoyable and well worth organising.  We managed a whole week together and I still like you all!  I can't wait to see what next year has in store…