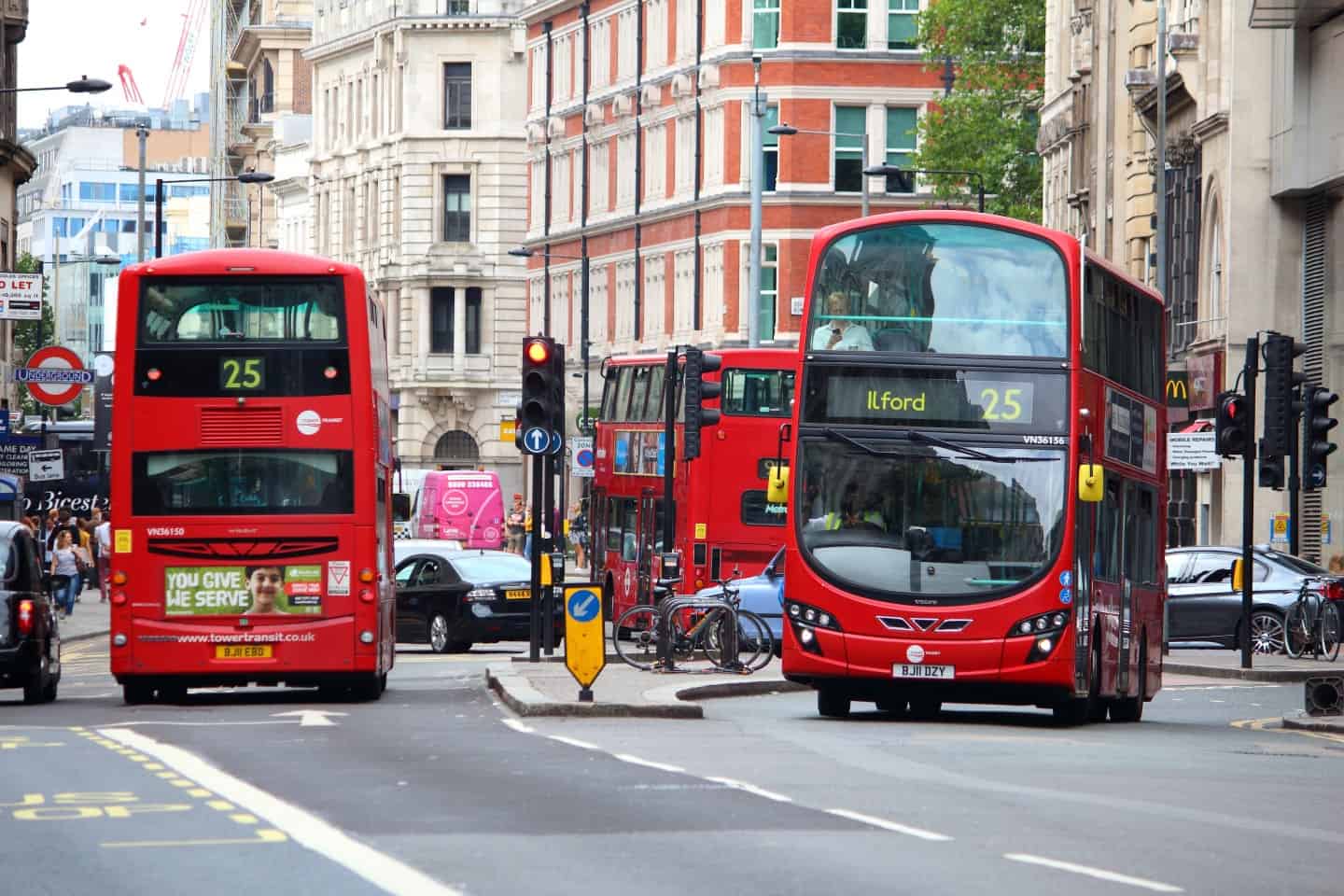 Road traffic collisions involving buses
Road traffic collisions involving buses can result in very serious injuries. These large vehicles have the capability to cause significant harm to other road users and passengers if driven negligently.
Within this blog, I will look at the variety of ways in which collisions with buses can occur, explain how we prove who was to blame and advice on what to do if you believe you have a claim.
Different types of collisions involving buses
Collisions involving buses can occur in a variety of different ways. Buses may have crashed into pedestrians, cyclists, e-scooter riders, motorcycle riders, cars or other larger vehicles.
Some of the most common scenarios include the following:
A bus hits a pedestrian crossing the road.
A bus hits a pedestrian standing at a bus stop.
A bus overtakes a cyclist or other vulnerable road user and misjudges the passing distance resulting in contact from the wing mirror or the side of the bus.
A bus turns left at a junction and fails to see a cyclist or other vulnerable road user to their left before doing so.
A bus pulls out of a bus stop when it is unsafe to do so.
A bus door is opened or closed when it is unsafe to do so.
A bus accelerates, brakes or swerves suddenly causing a passenger to fall over, fall out of their seat or hit the seat in front of them.
Poor cleaning or maintenance of the bus resulting in trips or slips.
Excessive speed, driver distraction, driver fatigue or inadequate training, all of which can result in collisions.
This is not an exhaustive list. As a result of these different scenarios involving buses, victims can suffer a variety of injuries ranging from whiplash or minor bruising to multiple fractures, spinal injuries, brain injuries or even fatalities.
Where buses fit in the hierarchy of road users
The 'hierarchy of road users' is a concept within the Highway Code that places those road users most at risk in the event of a collision at the top of the hierarchy. Those most likely to be injured are pedestrians, cyclists, horse riders, motorcyclists and other such vulnerable road users. Buses on the other hand, due to their large size and weight, are found at the bottom end of the hierarchy, along with HGVs, vans and minibuses.
All road users, irrespective of their positioning on the hierarchy, must be considerate and have regard to their own and other users' safety. However, drivers of buses and other larger vehicles bear the greatest responsibility to take care and reduce the danger they pose to others, because they have the potential to cause the greatest harm.
Proving who is at fault following a bus collision
In order to bring a successful personal injury claim against a bus company, it is necessary to prove that the bus driver owed you a duty of care, that they breached that duty and that the breach caused you to suffer injury. The first of these requirements is straightforward. All bus drivers owe a duty of care to other fellow road users and their passengers.
Proving whether a bus driver breached that duty is more complex. If liability for the incident is denied by the bus company, it will be necessary to prove that the bus driver did in fact breach their duty by driving negligently. This can be done in a variety of ways, including with independent witness accounts, CCTV, dashcam footage, police collision reports and/or reconstruction evidence. Legal representatives will gather this evidence and assess the prospects of proving that the driver was negligent.
In most cases, it will be relatively straightforward to prove that the injuries suffered were caused by a bus collision. This will be done with medical reports. Medical experts will assess the injured person, in order to provide evidence confirming whether their injuries resulted from the crash.
Claims will most often be brought against the bus company that employs the bus driver, rather than the bus driver themselves. That is because the bus company is responsible (legally known as "vicariously liable") for the negligence of its employees, when any negligence is carried out during the course of their employment.
CCTV footage
As outlined above, proving a breach of duty can often be the biggest hurdle in bringing a personal injury claim following a bus collision. The most valuable piece of evidence in a bus collision claim where liability is disputed will often be CCTV footage.
Whether the alleged negligence is on the part of the bus driver or another road user, CCTV footage from a bus can be a vital piece of evidence when trying to determine who was at fault for a collision.
Witnesses' recollections of crashes can change over time, their memories can fade and their accounts can become inconsistent and unreliable. CCTV footage on the other hand is a far more dependable source of evidence. Buses are frequently fitted with CCTV cameras for the protection of its passengers, its drivers and other road users. Those cameras can provide evidence of a collision from multiple angles and help establish liability clearly in cases where there are difficulties understanding what has happened.
CCTV cameras on buses will often capture its front and rear views, its flanks, the bus driver, any stairways and various views of the passengers on board the bus.
If you have been involved in a collision with a bus, it will be vital for you or your legal representative to request copies of all CCTV footage from the relevant bus company as soon as possible. The retention period will vary between bus companies. In some cases, it may be deleted or overwritten after only a matter of days.
What to do next if you've been involved in a bus collision
Your first priority following a bus crash will undoubtedly be to treat any injuries that you have suffered. If you believe that a bus driver or another road user caused the collision and you wish to explore making a claim, it is advisable to instruct a solicitor as soon as possible.
It will be helpful if you are able to provide your solicitor with details of the bus involved, its number and its registration plate. We do however appreciate that it is not always possible to obtain this information yourself immediately following a traumatic incident.
Once instructed, your solicitor can track down the defendant, notify them of your claim and start gathering evidence in relation to the crash, your injuries and your losses. Once this evidence has been obtained, they will look to negotiate a settlement on your behalf. That settlement should adequately compensate you for your injuries, and your past and future financial losses.