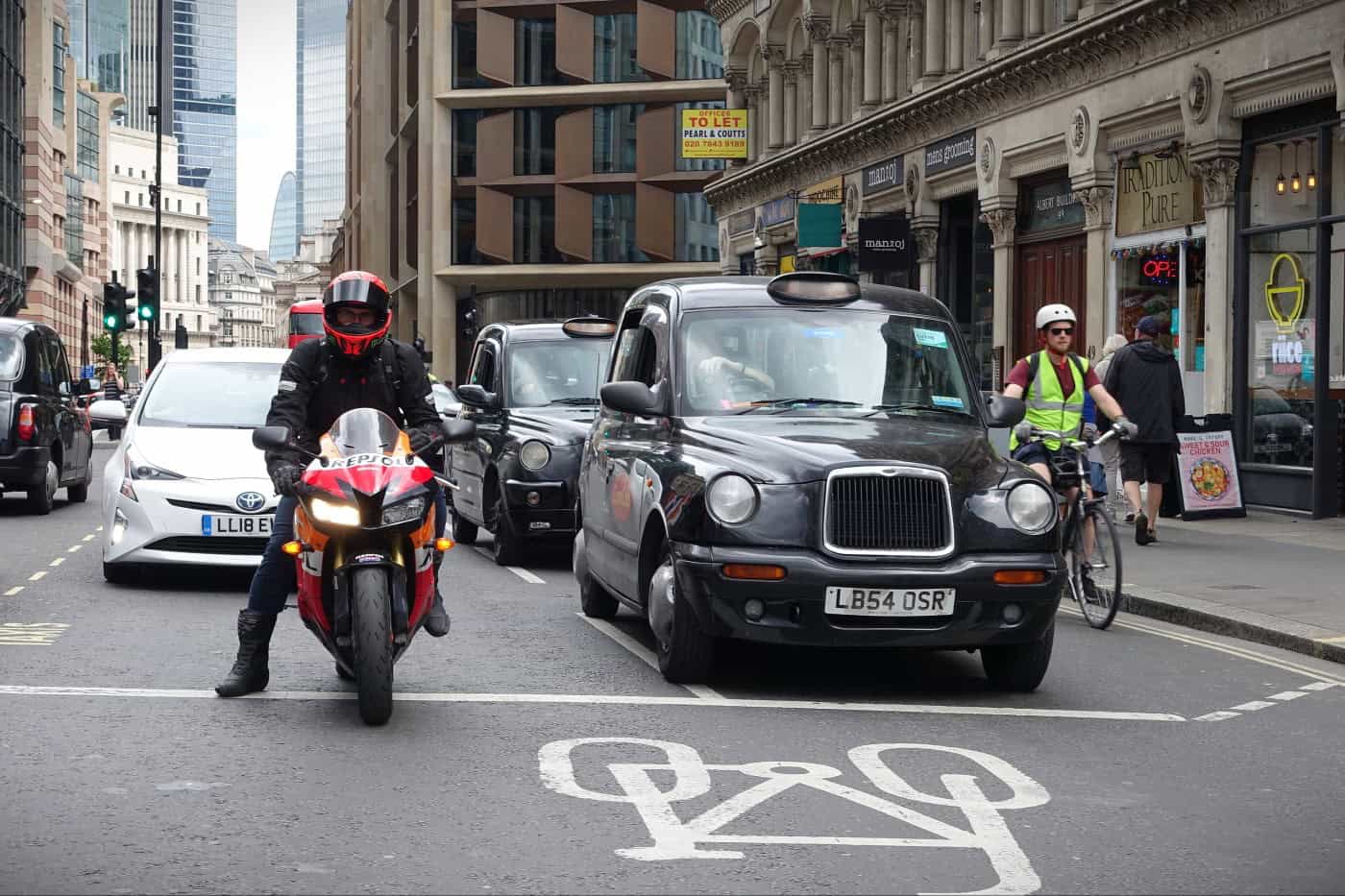 Put a (GOOD) Lid on It!
Every UK based biker knows wearing a helmet is required by law, but there is a bit more to it than that…
This Christmas I was fortunate enough to get a shiny new lid (well actually it is matte black not shiny, but I digress) and it made me reflect on how wrong I got my helmet choice the first time round.
For me, a new lid has been overdue for several years. However, motorcycling kit is expensive and for most people that means holding on to items long enough to get your money's worth/being in a position to afford updates.
So pertinently it is better to make smart new kit choices each time, so you do not end up lumbered with a poor choice for several years. I learned the hard way!
Looking back to 2015 when I had got my CBT and my first bike, a Yamaha YBR 125cc, I got some things right and some things very wrong. I got fantastic leathers, boots and gloves. I did not cut any corners there. I did my research, tried things on and purchased in store with assistance. Though the same cannot be said with my lid.
I knew it was important to buy from a reputable brand. No brainer! Money was tight, so I made the fatal error of ordering a helmet online without trying it on first and without the assistance of a competent sales assistant. Worst. Idea. Ever.
I ordered a size small in the knowledge I have a pea head. I ordered from a reputable brand, AGV. It was a good helmet and I saved a lot of money by buying it online. When it arrived I was happy and thought I had done the right thing. I had not. On reflection, the helmet was way too big for the evidently extreme pea head. I would have needed an extra small for this helmet to have fitted, which would have been flagged by someone more experienced in helmet fittings if I had gone in store. In reality, they probably would have steered me towards a different more suitably shaped helmet entirely.
So sure – for years I have followed the law and worn a helmet, but the whole point of helmets is safety. Was my lid providing me the best levels of safety? No, because it was too big and not the right shape.
It will come as no surprise that specialising in, and exclusively working on, brain injury claims for years has made me somewhat conscious of the importance of protecting my own. Not enough to stop me riding a motorbike ("He who dares, Rodney"), but enough to mean I am absolutely ecstatic and relieved to have a new helmet.
This time I went into a shop and picked the lid I liked the look of, from a reputable brand (Shoei), and then grabbed a member of staff and asked for help. They explained the technical specifications/features and asked me about what type of riding I do. They quickly established this model would more than meet my needs. Of course they tried to up-sale to the racing spec, but hey – that is their job, you cannot blame them for trying! I said no thank you and we proceeded to trying on the model I had selected. I was given a rather fetching hair net and we started with the extra small. Shock, horror – it was a perfect fit. The sales assistant asked me how it felt, gave it a wiggle and confirmed this was the size I needed. The lid was purchased and then taken away to be gifted at Christmas.
I will never make the mistake of buying a helmet online, without trying it on in a shop first, again.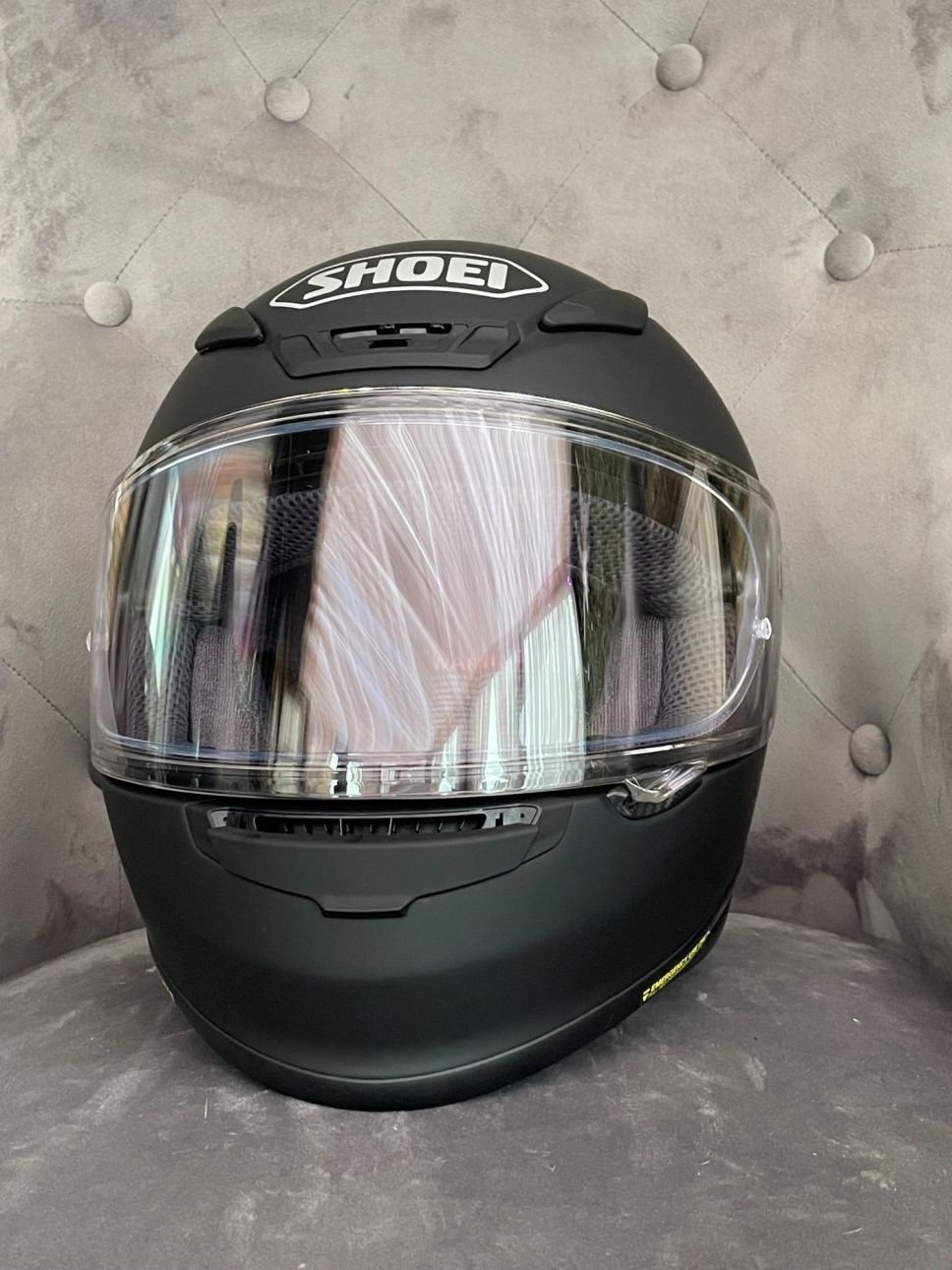 Saving money is smart, but protecting yourself as much as you can is smarter. Broken bones are awful and can cause a lot of issues, but brain damage is a different kettle of fish entirely. Trust me.
If your lid has been knocking around for a few years, especially if it is ill-fitting like mine was, start thinking about replacing it. Prioritise your safety and your noggin. Remember:
It is a legal requirement to wear a helmet (obviously!):
https://www.gov.uk/guidance/the-highway-code/rules-for-motorcyclists-83-to-88
https://www.legislation.gov.uk/ukpga/1988/52/section/17
There are legal requirements for helmets in terms of mandatory specs:
https://www.gov.uk/motorcycle-helmet-law
Stick to reputable brands
Try before you buy (if you need to save as much money as possible you can then always buy the specific model/size online after you have check it fits right)
Get help from someone when you try (no one is too experienced for a second opinion)
Replace your helmet if it has been damaged (in a crash or otherwise)
Put a good lid on it and stay safe!