New NICE Guidance on Suspected Cancer
The National Institute of Health and Clinical Excellence (NICE) is a government body set up to provide advice on good health care practices. One of the ways they achieve this is by producing national guidance for GPs.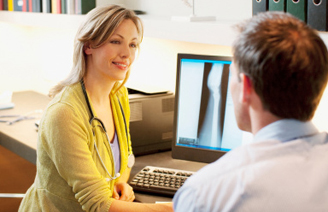 Suspected cancer: recognition and referral – the new Guidance
On 23 June, NICE published updated guidance regarding the best practice for the care of people with suspected cancer ('the Guidance'). The Guidance provides clear advice on the recognition of early symptoms and the need for further investigation where patient's present with symptoms indicative of cancer. The nature of cancer means that it can be very difficult to detect; there are over 200 different types of cancer, some which have non-specific symptoms or symptoms that overlap with other less serious conditions. The Guidance is targeted at GPs, as these are usually the first point of contact for people who suspect they may have cancer.
The Guidance was written to take into account:
the patient's age;
the type of suspected cancer; and
other symptoms.
The Guidance recommends the next steps that should be taken and how quickly these should be carried out.
What are the changes?
The previous NICE guidance has been updated to take in to account improvements in diagnostic techniques and treatments, as well as disparities in the number of referrals. An early diagnosis of cancer can stop it from growing and spreading to other parts of the body. This makes it easier to treat and increases the chance of the treatment being successful.
It has been recently reported that the UK is missing its target of treating 85% of people with suspected cancer within 62 days. The UK has also been criticised for lagging behind other EU countries in its cancer survival rates. The UK's 'threshold of suspicion' for suspecting cancer is high compared to other European countries, which is one of the reasons for the UK's higher cancer mortality rate.
As a result the following changes have been introduced:
The Guidance suggests that more control should be passed to GPs to allow them to order some tests directly without the need for a specialist.
The Guidance has been restructured to make it easier to use. It now follows a symptom-led approach rather than a cancer-based approach.
The Guidance has lowered the threshold for determining whether a sign or symptom could indicate cancer from 5% to 3%. This means that if the risk of symptoms being caused by cancer is above 3% then they need to be further investigated. This should result in more referrals being made by GPs.
The Guidance has introduced 'very urgent' referrals. When a GP makes a very urgent referral it means that the relevant action should be taken within 48 hours.
What does the new Guidance mean for legal claims?
The Guidance raises the standard of care required from your GP. To bring a successful claim for GP negligence you need to show:
That your GP breached their duty of care owed to you, by acting in way that no other responsible body of medical opinion would have acted.
That this breach of duty caused you to suffer injury and financial loss that would not have otherwise been suffered.
Medical negligence claims can be brought if there has been a delay in diagnosing or treating cancer and the delay has caused the cancer to become more advanced. Your GP is often the first medical professional you will see when you are feeling unwell. Due to this, it is important that they recognise any 'red flag' symptoms of cancer and take appropriate steps to investigate.
Common claims for GP negligence causing a delay in diagnosis of cancer include:
A delay in recognising the symptoms of cancer
A failure to fully investigate a patient's symptoms
A failure to carry out a proper investigation
A delay referring a patient for tests or to a specialist
A failure to act upon and/or misinterpret abnormal test results
A misdiagnosis of symptoms
A delay in treatment being provided.
Often, a claim for medical negligence follows where a GP practitioner has delayed making a referral for tests where a patient has symptoms of suspected cancer. The Guidance has introduced a lower threshold for determining whether a sign or symptoms could indicate cancer. If a GP fails to refer a patient for further tests where the Guidance indicates this should have been done, this is likely to be negligent unless there is a good reason to not have done so. Similarly the introduction of very urgent referrals increases the standard of care required and, if treatment is not received within 48 hours, this will need to be justified.
Whilst the Guidance does introduce a higher standard of GP care for cancer, it must be remembered that the Guidance is just that. It does not override clinical judgment and there will be times when a departure from will be necessary.
I am a Partner at Bolt Burdon Kemp specialising in Medical Negligence claims. If you or a loved one are concerned about the treatment you have received, contact me free of charge and in confidence on 020 7288 4834 or at suzannetrask@boltburdonkemp.co.uk for specialist legal advice. Alternatively, you can complete this form and one of the solicitors in the Medical Negligence team will contact you. You can find out more about the team.