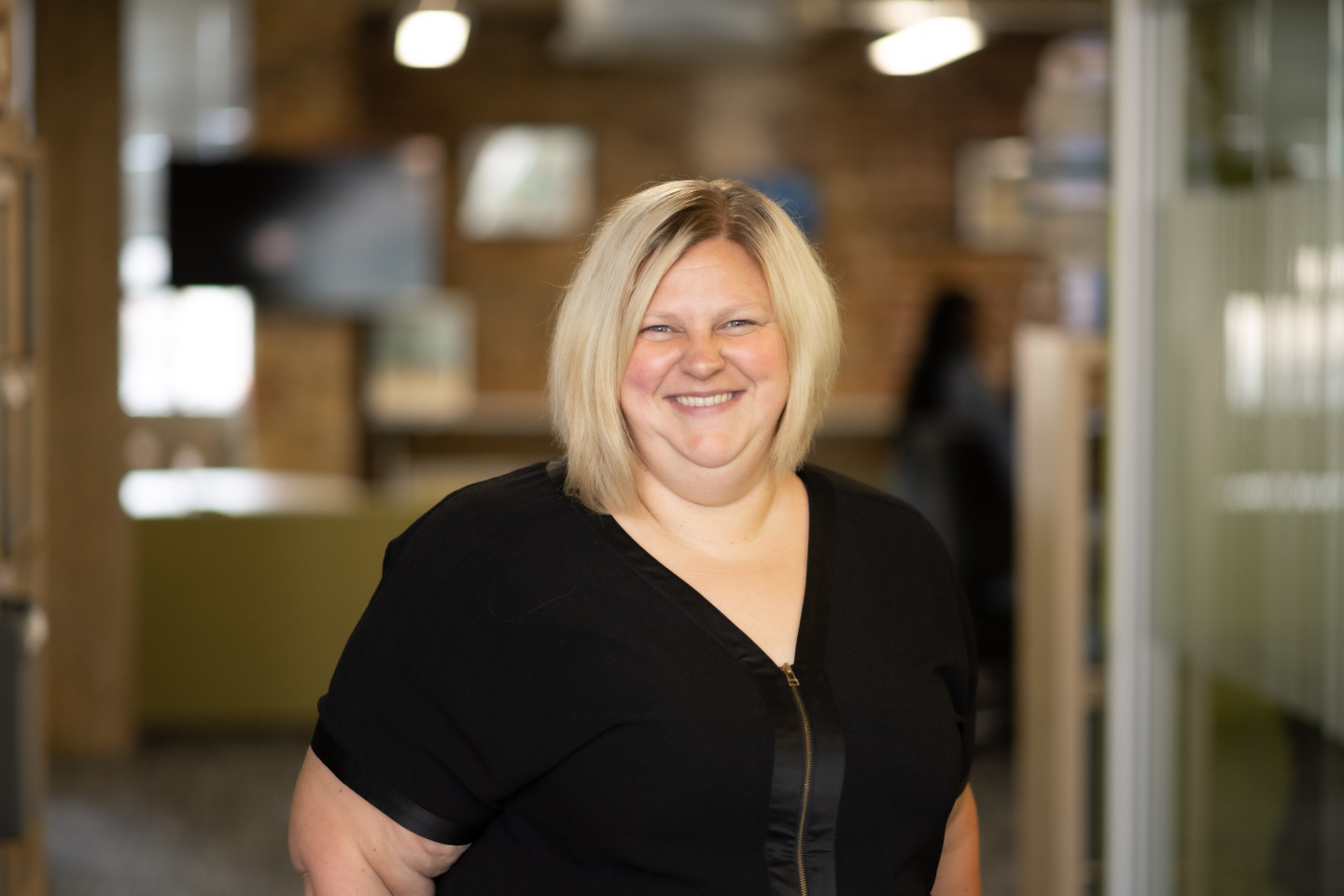 Louisa Pounder's Career Journey
Tell us about your career journey so far to date at BBK?
I joined BBK's service company, Igloo Law Ltd, in January 2006 as a Legal Cashier.  When I joined we were a team of two cashiers & an accounts assistant reporting directly to the Practice Manager.  The team has steadily grown over the years to a team of five, which still includes both me and the other cashier who was here when I joined.
After a couple of years I was promoted to Senior Cashier and began to take on more responsibilities.  As the team grew I was promoted to my current role of Senior Associate & Accounts Manager where I now concentrate on management accounts, reporting and compliance of both the accounts rules and internal processes.
Why did you specialise in the area of work you do?
My first job after leaving school was in a major high street bank where the majority of our clients were Barristers Chambers and Law Firms.  Being the early 90's online banking wasn't common place and as an account assistant it was my job to send all the payments for our clients, this meant I spent a large part of my day talking to legal cashiers & getting an insight into their role which is much more specialised than a standard accounts role.  I was able to secure a legal cashier role in a local firm based on my experience within the bank and started my career from there.
What do you enjoy most about your current role?  
My role is incredibly varied, and probably wouldn't exist in most law firms.  I really like that I get to work on projects with the rest of the Practice Management Team and Partners, in many firms the cash office team are very isolated from the rest of the firm, that certainly isn't the case at BBK.
Whilst me & my team don't have direct contact with clients, it is good to know that as a firm we are helping people who have often suffered life changing events and it is lovely when we hear success stories from the Solicitors, again in many firms these successes would not be shared with support staff.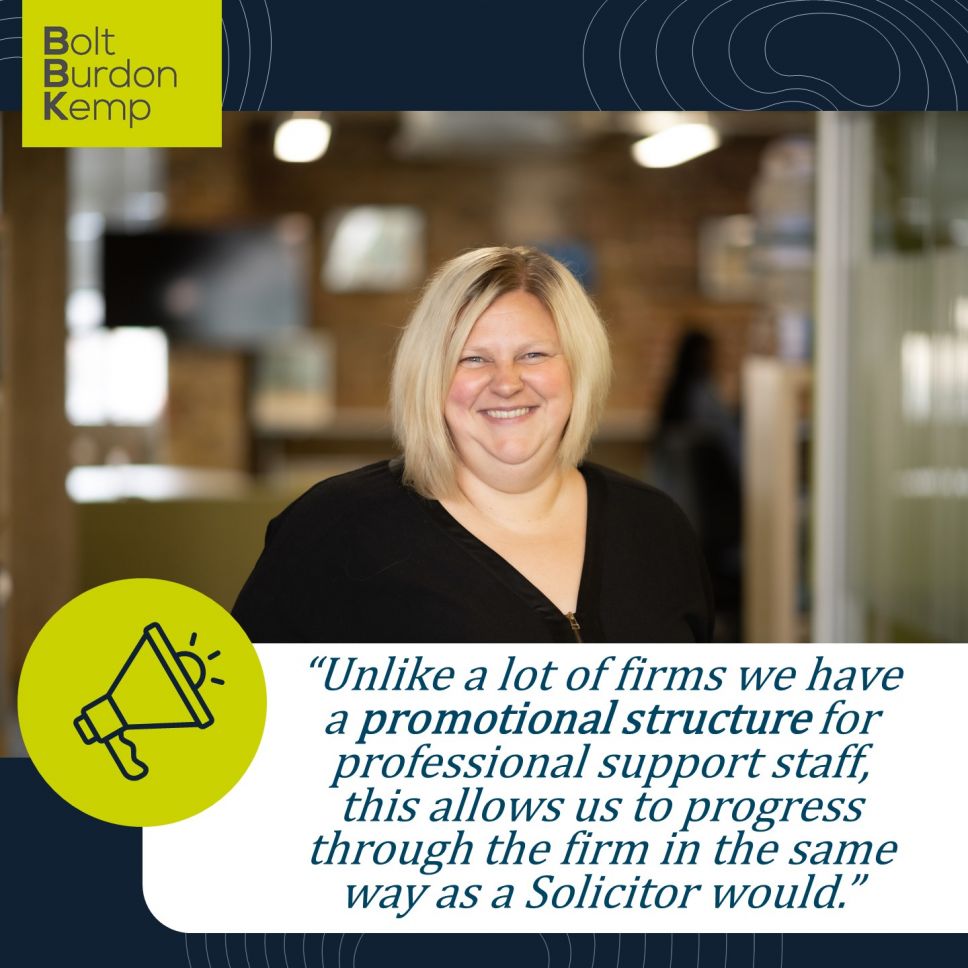 What support and training do you receive in your role?
The culture of BBK means that there is always someone to talk to when support is needed.
As a firm we are offered a variety of training delivered by both colleagues and external trainers.   Within the cash office team we encourage everyone to take part in industry related training, be that one day updates on the accounts rules or professional qualifications from ILFM and AAT.
Unlike a lot of firms we have a promotional structure for professional support staff, this allows us to progress through the firm in the same way as a Solicitor would.
What do you enjoy the most working at BBK?
The people are great and I love that everyone is given the flexibility to work where and when they want, being able to take responsibility for the structure of your day is pretty unique and allows for a good work life balance.
What is your proudest career highlight at BBK?
Being made a Senior Associate when the promotional structure was introduced for professional support staff.
What advice would you give to someone looking to join BBK?
Go for it!