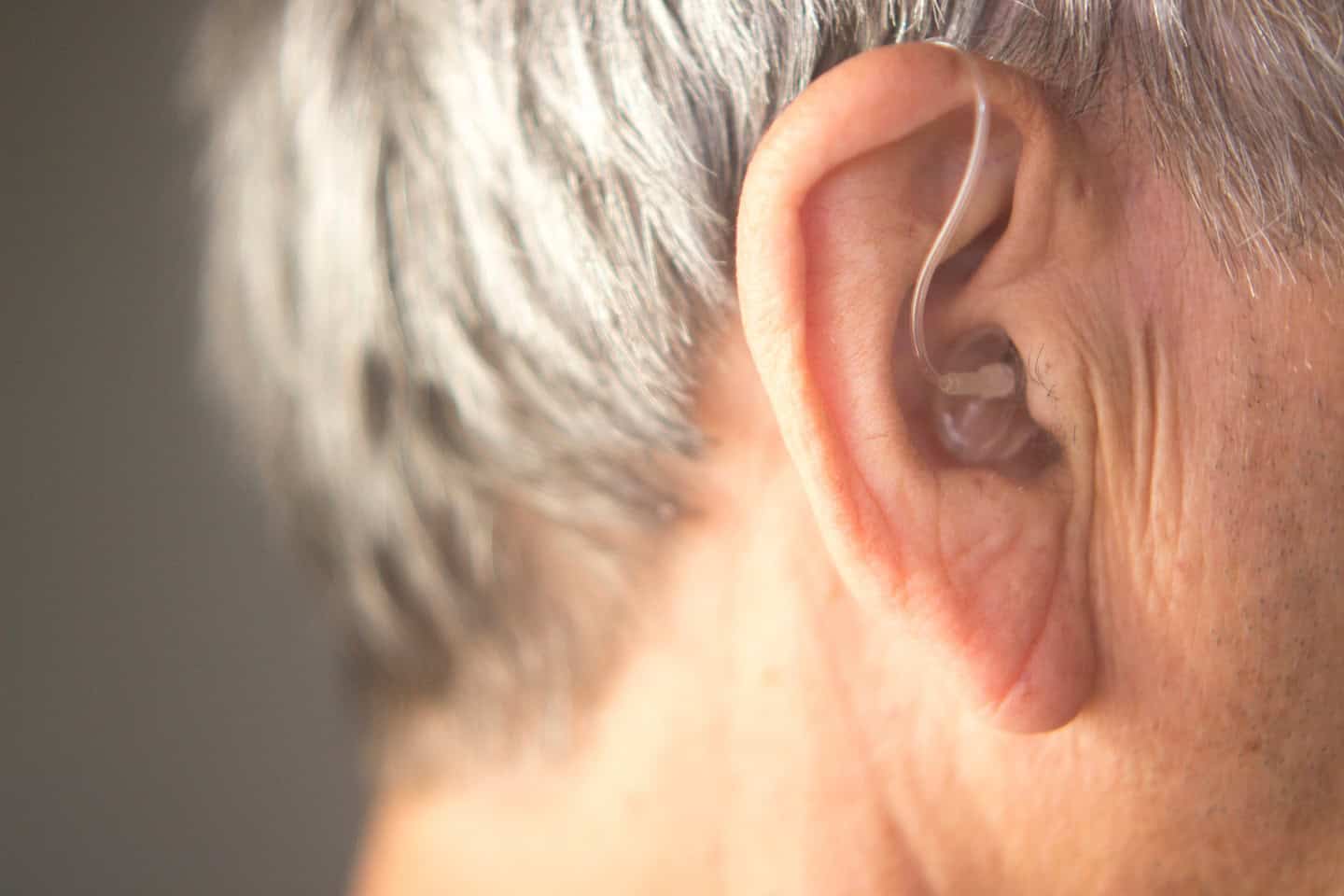 Loss of Hearing due to medical negligence
Losing your ability to hear is devastating.  Until it has been impaired or has gone altogether, you do not realise the detrimental effect it can have on your life.  It can seriously affect someone's professional and personal life when the ability to communicate is impacted.  In a child, impairment or loss of hearing is very likely to influence their future development of speech, social interaction, education, balance etc.
Given that deafness or partial hearing loss is usually life changing, when it has been caused by something that could have been avoided; the pain is even harder to bear.  It is when hearing impairment or loss has been found to have been caused as a result of medical negligence that compensation can be sought.
In this blog, I focus on hearing loss as a result of medical negligence.  However, hearing loss can also occur in the workplace by those working in noisy environments such as a factory, on construction sites or in the entertainment industry.  Those working in the military may even suffer noise induced hearing loss.
Potentially Medically Negligent causes of hearing loss
Antibiotics
Gentamicin is a very powerful antibiotic which can be toxic to the auditory system.  It is used to combat infection and commonly in new babies.  However, care must be taken and there must be constant monitoring of the levels used.  Side effects of the drug's toxicity include severe deafness.  A failure to adequately monitor gentamicin levels or even the prolonged use of antibiotics in a perforated ear in adults and children can also result in hearing loss.
Failure to diagnose Meningitis
A delay in investigating and treating symptoms of meningitis and/or a failure to introduce antibiotics in a timely manner can cause bilateral hearing loss and inner ear damage which can also affect someone's balance.  Sensorineural deafness is one of the most prevalent complications of bacterial meningitis.
In cases where symptoms of meningitis are present, antibiotics should be administered immediately even as a precaution and the failure to do this can lead to significant harm including hearing loss.
People who have suffered from meningitis should also be provided with a hearing test which should be carried out before you are discharged or within at least 4 weeks of being well enough to have the test.
Failure or delay in diagnosing and treating Cholesteatoma
Cholesteatoma is a build-up of abnormal skin cells inside the ear.  It is a rare condition but if left untreated it can continue to grow and cause damage to the inner ear by eroding the inside of the ear canal.
It can also lead to ear infection, tinnitus and vertigo but in the extreme can lead to permanent hearing loss.
Your GP may diagnose or suspect this condition after examination of the ear.  You may initially be given antibiotics if infection is suspected but if your symptoms do not improve your GP should refer you to an ENT specialist as soon as possible.  Timely CT scans and hearing tests should take place.
In most cases Cholesteatoma will be treated by an operation under general anaesthetic.  Surgery is not, of course, without risk but the benefits of removing it far outweigh the risks.  You should be properly consented for any surgical procedure.  You would usually expect to have a follow up surgical examination a year later to check for any regrowth.
Common claims for medical negligence include a failure or delay in diagnosing the condition, failure to treat the condition with appropriate surgery and even a failure to remove all of the cholesteatoma during surgery.  Unless the cholesteatoma is removed completely, it will come back.
Perforated ear drum and negligent surgery
During the procedure to repair a perforated ear drum, skin is taken from behind the ear to seal the hole inside the ear.  Sometimes it can cause further problems and does not always lead to improvement.  Full and informed consent should be given before any surgery is carried out because if the shape of the ear is altered following the graft, it could affect the fitting of a hearing aid.  Hearing loss can also become worse. If inadequate advice has been given about the surgery, the risks and viable alternatives then a claim may be possible.
Glue Ear
Glue Ear is a build-up of fluid behind the eardrum in the middle ear.  Glue ear can occur in adults but is most common on children.  It often follows a cold or ear infection.  The build-up of fluid impairs the movement of the ear drum and causes partial deafness.
A delay in diagnosing and treating long term continuing glue ear in children can cause permanent hearing loss.
Common instances of negligence include a failure or a delay in diagnosis leading to permanent hearing damage and compensation being sought for the otherwise avoidable treatment.
Ear drum perforation
Perforation of the ear drum can result from by poor technique and substandard ear syringing by a nurse or doctor for impacted ear wax.
How can bringing a claim help?
The medical negligence team at Bolt Burdon Kemp are experienced in dealing with claims where someone's ability to hear has been affected as a result of substandard medical treatment.  If hearing impairment or loss occurs as a result of substandard care then you may have a potential claim for medical negligence.  You can also be compensated where there has been an unreasonable delay in diagnosing and treating a condition which has affected your hearing and the potential outcome of your recovery.
Compensation may not always be able to restore your ability to hear fully, but it can go a long way to helping with future treatment and rehabilitation.
Claims can include the cost and future provision of:
Hearing aids of a quality more readily available in the private sector
Hearing implants and appliances
Speech and language therapy
Equipment and technology for the home or work to assist with everyday life
Provision of these items can be vital to a person's day to day life, educational or even career prospects.
The law compensates as best as it can, in monetary terms, for the loss of hearing itself and awards will vary dependant on the extent of the hearing loss, the impact on the person's day to day life, the permanency of the loss and whether medical advances can help provide restoration.  A person's age and an individual circumstances are also relevant to valuing a damages claim.
The Judicial College Guidelines used by the Courts and lawyers to help determine the monetary value of the Claimant's hearing loss provides guidance and a tariff to ensure the Claimant is adequately compensated.
For example, where there has been total loss of hearing in both ears, awards can range between £66,650 to £88,600, the lower end of the scale being more appropriate for cases where there is no impact on speech or tinnitus and the higher end of the award being more appropriate for cases involving these.
At the other end of the spectrum, damages of around £5,000-£12,000 can be awarded where there is mild tinnitus with some hearing loss, the lower end of the spectrum being appropriate where there is only slight tinnitus or slight hearing loss.
The deafening impact of hearing loss
Hearing loss and tinnitus can also have a profound impact on a person's mental health.  The inability to communicate with people or the constant intrusiveness of tinnitus can be incredibly disabling and lonely.  This can have a negative impact on both careers and home life.  Patients with severe tinnitus, for example, are known to have a poorer quality of life with increased presence of low esteem, depression, concentration difficulties and personality changes due to irritability.
It is very important then that the psychological impact of hearing loss or tinnitus is not overlooked and measures are put in place to manage the mental health of the injured patient through psychological treatment, access to support networks and regular follow ups.  A negligence claim can include provision for appropriate treatment required now and into the future.
Success story
Our client brought a claim for complete hearing loss in the left ear following removal of a recurrent cholesteatoma.  Liability was admitted very early on by the hospital Trust who admitted that but for their failures our client's left hearing loss would have been avoided.
The compensation claim included provision for our client to be able to buy state of the art aids and appliances to allow him to hear better.  We also recovered compensation for the fact that by reason of his hearing impairment, he would now be at a disadvantage on the open labour market.
Our client was awarded £110,000 for his losses and he was overwhelmed at the result which meant he could look to the future with more confidence and an increased quality of life.