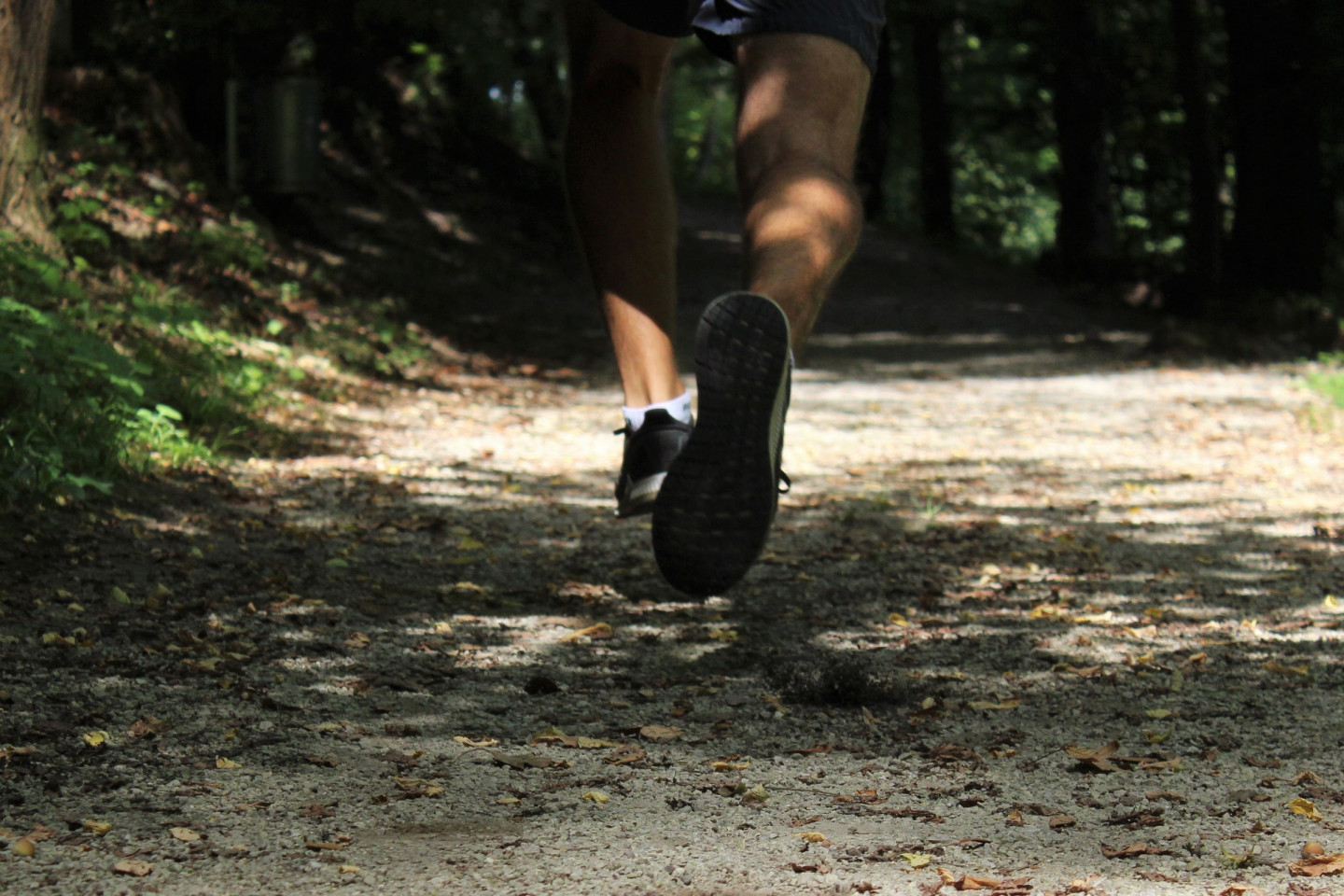 Fundraising During Lockdown: Blesma Virtual 11K for Rememberance Sunday
On Sunday 8th November 2020, 180 participants took part in the first Blesma Remembrance Sunday 11k event.  With many people undertaking the Couch to 5k in lockdown 1.0, 11k for Blesma was a great way to kick off lockdown 2.0 and to help fundraise for such a wonderful charity!
Blesma are a fantastic charity that provide support to limbless veterans and help them to lead independent and fulfilling lives.  Blesma have a storied history which dates back to the First World War and have been supporting limbless veterans for decades.  They provide lifelong support to limbless veterans and advocate on behalf of its members to champion their causes.
If you would like to read more about the fantastic work that they do, please visit their website.
The aim of the event was for participants to run 11km on Remembrance Sunday.  With it being a virtual event, it was easy for participants to take part wherever they were.  Blesma hosted a live stream for the event and had various speakers contributing.  They also offered great support to participants with a fundraising pack, a running vest and a race number to help us all look the part!
Amira and Ryan Harvey both took part in the event, read on if you would like to hear how each of our races went!
Amira's Race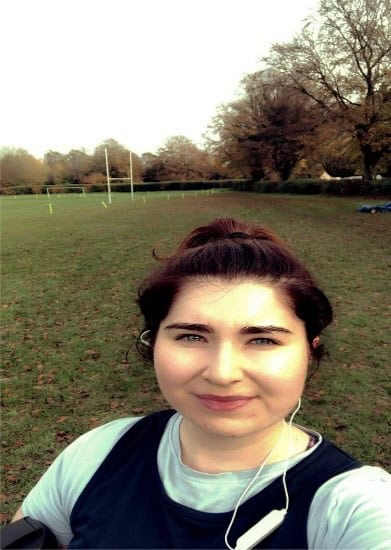 Amira nearing the end of the 11k
Waking up early on a Sunday is never easy but it is made all that much easier when you're doing it to support a charity which does amazing work for our Armed Forces.  I knew that on this day I was getting up to run for those who were unable to, and for those who sacrificed so much or who were fortunate enough to receive the key support provided by Blesma.
I started the day with a bowl of porridge, berries and peanut butter.  I knew it was all about the slow release of energy, after all it had to sustain me for 11km.  I decided to take a route in my local area not too far from my house given we're currently in lockdown.  It was a beautiful day and the sun was shining, I had my music and my water to stay hydrated.
As I ran along my route in South London, I listened to my music, but no sooner had I started running that I was stopped on my route.  Someone was curious as to what I was running for, perhaps they had seen my Blesma vest.  It was worth stopping and I happily explained, the support made me even more determined.  The motivation was coming in tenfold as I ran and I was beeped at by passing cars and waved at by cyclists.  I did not feel as though I was running on my own as I had so much support.
As I came to the end I felt a swarm of emotion, maybe because of the beautiful weather, maybe due to exhaustion or perhaps because of who I was running for.  I finished the run just in time for the two minute silence for Remembrance Sunday.  It was such a nice and unusual experience to cross the virtual finish line with Ryan, but I am hopeful that next year I can run alongside my colleagues.
Ryan's Race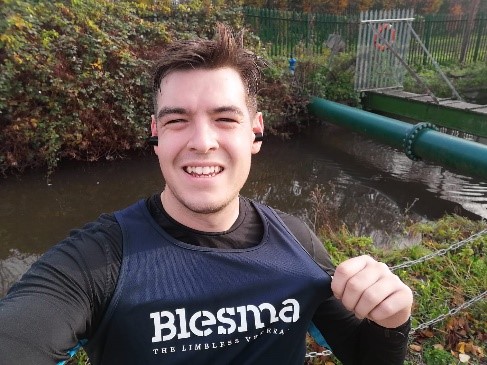 Ryan after completing his 11k!
I, rather optimistically, thought it would be a good idea to wake up super early to head out for my 11k, without quite appreciating that running first thing also meant running at the coldest time of day!
With blurry eyes and feeling the lack of caffeine in my system, I hit my first stumbling block – I didn't have any safety pins for my race number.  Not wishing to be perturbed I realised I still had my Blesma vest so at least people could see the cause I was running for!
I had pre-planned my route along Alexandra Palace and through the Parkland Walk – a lovely, peaceful route, which is slightly off the beaten track (albeit a bit too muddy for white trainers as I later discovered!).
I found running on Remembrance Sunday to be particularly poignant.  Often it is a day which I find puts into context my own problems and so whenever the going got tough it helped to remember that no matter how hard I was finding running, my difficulties are nothing compared to those faced by service personnel.  So, when I faced a steep incline at the 10 km point I found I couldn't really complain and it was probably best to just get on with it!
I managed to finish in just under an hour, which meant I made it back in time to restore caffeine to my veins and watch the Remembrance Sunday service!
Blesma ensured there was a great online presence for the event and even though it was "virtual", finishing the race and seeing the posts of other participants really helped to create a sense of community.
If you feel you may have a claim or are enquiring on behalf of a loved one, contact us of charge and in confidence on 020 7288 4800.  Alternatively, complete this form and one of the solicitors in the Military team will contact you.  Find out more about the Military Claims team.