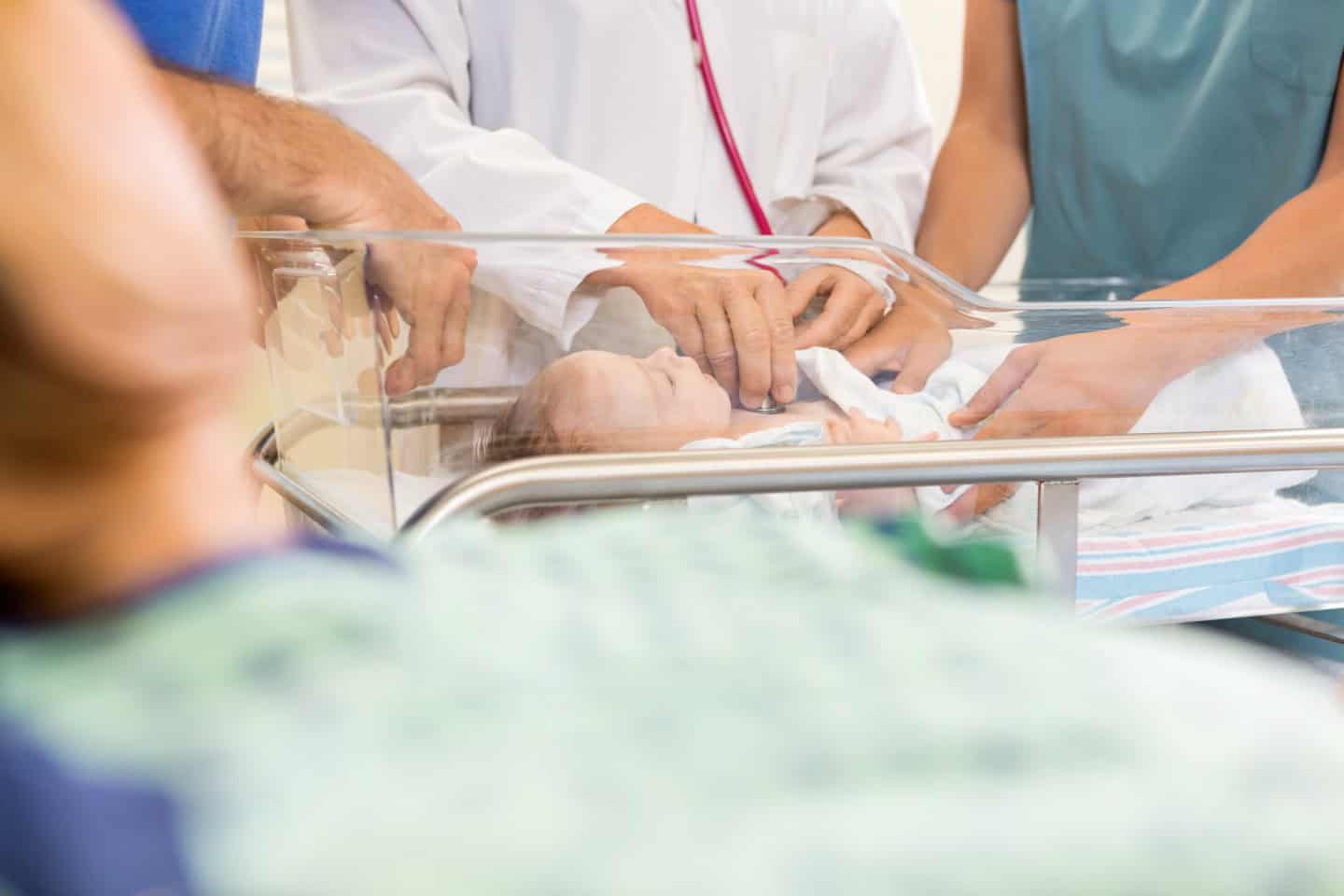 East Kent Maternity Units – not fit for purpose?
It was flabbergasting to read that, earlier this year, the Care Quality Commission [CQC] had considered shutting down the maternity services at two hospitals in East Kent – the Queen Elizabeth the Queen Mother Hospital (QEQM) at Margate and the Willliams Harvey Hospital (WHH) in Ashford – as the solution to inadequate performance at those units.  This begged the question, where had the CQC expected pregnant women in that area to have gone for maternity care instead: to more distant, but equally crippled maternity units? This appeared to be a great example of "the cure being worse than the poison".   And yet, further investigation into the reasons that led the CQC to contemplate this step as a solution to the problems besetting the maternity units in East Kent, the harder it is to imagine there is another way and the greater the fears that potentially hundreds of children are not getting the help they urgently need.
Claudia Hillemand,  Partner in the Child Brain Injury team here at Bolt Burdon Kemp, recently wrote that the CQC's extremely concerning findings, published on 26 May 2023, following inspections in January, included poor infection control and hygiene, low staff morale, and most alarmingly resuscitaires  (stations used to deliver emergency resuscitation to babies born in poor condition) being misplaced, or not cleaned or checked regularly.  Having read these reports, it's clear these are just the tip of the iceberg.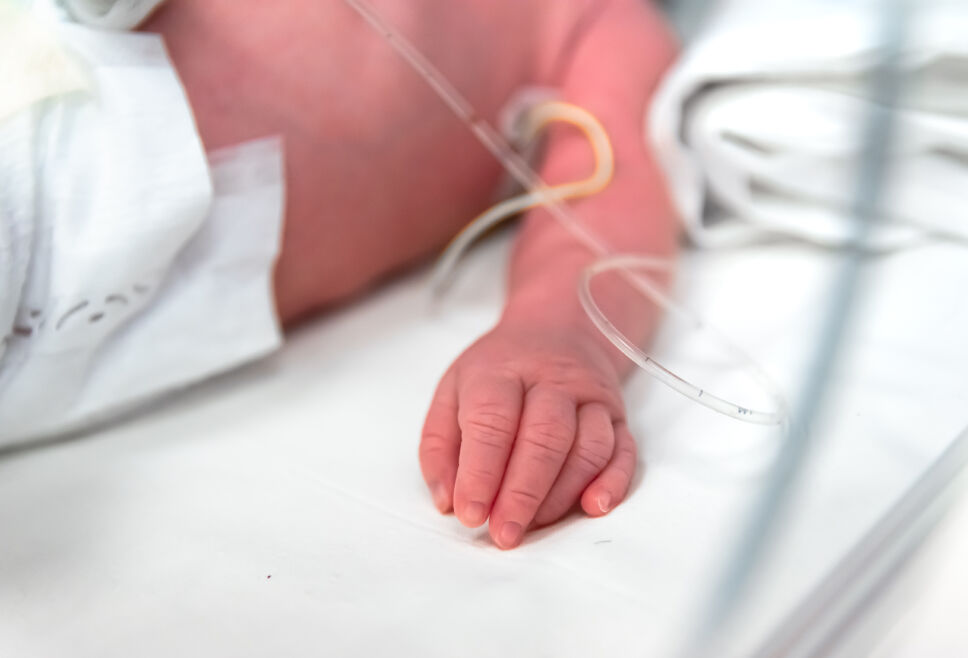 Staggering shortcomings
Cleanliness, infection control and hygiene
The CQC reports themselves make for incredibly disheartening reading. The shortcomings identified in cleanliness, infection control and hygiene are staggering.
At William Harvey Hospital equipment was found to be dirty and dusty, cleaning records were incomplete or showed gaps in cleaning schedules, procedures for following blood spillages and body fluids were not followed, personal protective equipment was not always worn correctly, hair was not always tied back and, perhaps most alarming of all, staff did not always clean their hands in between patients.
At QEQM Hospital poor hygiene often stemmed from limited space and storage, with the clutter of equipment, cots, and storage boxes making it impossible to clean floors effectively, or from the aging facilities, with leaky roofs, bowed doors, rusty shelves, and toilets. Again, cleaning records were not up to date or were incomplete or showed gaps in cleaning schedules. There were six days where the toilets and showers in the labour ward had not been signed off as cleaned and there was no evidence that the birthing pools were cleaned in 12 days in December, 3 days in November and 6 days in October 2022.
Design, maintenance and use of facilities and premises
The design, maintenance and use of facilities, premises and equipment at both maternity units were woefully inadequate.
At William Harvey Hospital, built in 1977, some areas were described as no longer fit for purpose, being small and cramped and incapable of affording privacy. Equipment was not regularly serviced and services for a significant number of items, including resuscitaires; LEDs for phototherapy; dopplers and fetal monitoring sonicaids were long overdue. Staff did not carry out daily safety checks of specialist equipment. If equipment is not fit for use for routine care or in case of an emergency babies and mothers are at serious risk of harm. Resuscitaires were not available in the labour suites; they were kept along a corridor, posing a high risk of delay in emergency treatment of babies and of misidentification of the baby, who would have to be moved away from the mother to be taken to the resuscitaire. To add to the trauma, the mother would be unable to see or be with her baby during a potential life threatening and terrifying time.
At QEQM, fire escape routes were obstructed, or fire safety measures ignored. Some labour rooms were too small to keep lifesaving equipment such as resuscitaires to hand; these were kept in the corridor instead. One member of staff described this as:
"chaotic when managing obstetric emergencies. Babies are carried by hand across the corridor to be resuscitated. Partners are pushed aside in emergencies".
The CQC considered that initiatives to limit the risk of babies being unidentified when moved outside the labour room to the resuscitaire were unrealistic in the event of a time critical emergency resuscitation of a newborn baby where seconds count. Suction machines (used to remove gases or liquids such as mucus, vomit, serum, blood, saliva, or other secretions from a patient's airway) were not present in all labour rooms and there was only one portable suction unit on the adult resuscitation trolly in the event of an emergency. There was only one bedside scanner to share between the triage and antenatal department, labour ward, midwifery led unit and the postnatal ward. Staff were having to spend precious time searching to find the equipment when needed, leading to delays in the safe review of women and babies. 52 out of 390 items of equipment including Cardiotocography,(CTG monitors), fetal monitoring sonicaids (a hand-held monitor used to detect fetal heart rate) and resuscitaires were overdue their maintenance checks.
At William Harvey Hospital staff had tools, such as cardiotocography (CTG) to assess, manage, monitor and respond to the safety of women and babies, however these were not used consistently or effectively. For example, although cardiotocography monitoring was taking place, the 'fresh eyes' process was not consistently followed in line with the trust policy and guidelines. Misinterpretation of CTG can be a common issue in practice but using a simple buddy system such as 'fresh eyes' can significantly and positively impact on the welfare of women and babies.
Record keeping and staffing
In three out of the seven records at William Harvey Hospital the CQC looked at there were no 'fresh eyes' reviews recorded. Record keeping generally was found to be inadequate. For example, management plans for high-risk women were incomplete or missing altogether. No doubt staff shortage is a factor here. The CQC found that there was not enough maternity staff with the right qualifications, skills, training, and experience to keep women safe and to provide care and treatment. The duty rota for the week of the inspection showed the labour ward was on average four staff short each day and on one occasion, a midwife was left on their own in triage with 12 high risk women waiting admission. The service did not have enough medical staff with the right qualifications, skills, training, and experience to keep women and babies safe from avoidable harm and to provide the right care and treatment. The service was reliant on locum medical staff and did not have appropriate cover on rotas. The CQC found evidence of potential harm to a woman because a second on call consultant was not available in an emergency.
In comparison, the CQC found that staff at QEQM hospital did assess and respond to patient risk adequately, completing and updating risk assessments for each woman and identifying and quickly acting upon women at risk of deterioration. They also reported that detailed medical records of care and treatment were clear, up-to date, and easily available to all staff (although they also identified some issues with storage). Unsurprisingly perhaps, the CQC also considered that the service had enough maternity and medical staff with the right qualifications, skills, training, and experience to keep women safe from avoidable harm.
And a few positives
It's impossible to list here all the shortcomings identified by the CQC at these maternity units but those mentioned above indicate the scale and range of the problems facing them. It would be unfair not to mention that the May CQC report acknowledges that, since the January inspections, both units have taken steps to address some of the shortcomings identified. It would also be remiss not to mention that there were positive aspects too, notably, in the compassion and kindness with which staff treated pregnant women and the fact that staff were responsible and worked hard, with limited resources, to meet the needs of women and their families.
Putting it into context
Looking at the bigger picture though, these CQC inspections come a mere three months after publication, in October 2022, of the damning report of an independent panel investigation into the maternity and neonatal services at these East Kent Maternity units.
That independent report found that between 2009 and 2020 least 45 babies, out of 65 babies who died, may have survived with better care, and the outcome for 12 of 17 (70.6%) babies born with brain damage could have been different, had the units followed national recognised standards of care. The brain damage suffered by these babies included hypoxic ischaemic encephalopathy (HIE, a type of brain damage that occurs when babies do not receive enough oxygen and/or blood circulation to the brain) and/or cerebral palsy attributable to perinatal hypoxia (insufficient oxygen). Such losses and injuries are devastating for any family but it must be unbearable to learn that they could or would have been avoided had adequate care been given.
The independent panel investigated a total of 202 cases but emphasised that these were cases where families consented to participating in the investigation; the panel made no attempt to review other records or to contact families who did not volunteer themselves, as it did not want to delay publication of the report. Considering that the maternity service at the William Harvey Hospital delivers approximately 3,500 babies each year, while the QEQM delivers 2,500 to 3,.000 babies each year, there is no doubt that these numbers are minimum estimates of the frequency of harm over that decade, with shortcomings in care persisting year on year.
Reading the 192-page October 2022 report is stomach-churning. Time and again, heart-breaking stories illustrate clear instances where suboptimal care originates in failures of teamworking, professionalism, compassion and listening.
"Failure to work effectively together leads directly to poor care and jeopardises patient safety. In maternity services, it leads to staff failing to escalate clinical concerns promptly or appropriately. As a result, necessary assessments and interventions are either done by the wrong people with the wrong skillsets or are not done at all. In both cases, the risks to safety are obvious" [page 11 ]
Failures of teamworking and leadership remained evident at the East Kent maternity units at the time of the CQC inspection in January 2023. At William Harvey Hospital there were low levels of staff satisfaction, high levels of stress and work overload. Morale was low amongst staff who felt they did not always work well together, for example, some staff expressed poor collaboration or cooperation between teams meaning they felt they worked in 'silos' and did not feel part of the wider organisation or service. Staff did not always feel supported by their peers from the other acute inpatient site and described a poor working relationship with them. At QEQM Hospital, leaders did not always understand and manage the priorities and issues the service faced. Staff did not know who the director of midwifery was and felt they were not always visible on the wards.
Put into this context, contemplating closure of these maternity units may be a reasonable response to a truly desperate situation.
And what of the children and families affected?
It was particularly striking that families were frequently motivated to participate in the independent investigation by their desire for services to be improved. This is certainly true of our experience in the Child Brain Injury team at Bolt Burdon Kemp (BBK). The family of one client, who suffered severe hypoxic injury and consequent cerebral palsy because the electric wall socket was too far from the CTG monitor and there was no extension lead available, was determined that other children should not suffer avoidable and lifelong injuries as their child had suffered, for want of such a commonplace – and cheap – item.  Of course, a child who suffers an irreversible and catastrophic brain injury due to hospital negligence is entitled to and absolutely requires the care and support that compensation can bring but their parents genuinely and passionately want to do something to prevent the same harm befalling another – as do all those in the Child Brain Injury Team at BBK.
There are also genuine fears that there are many other children and families who are not seeking compensation when they could – and perhaps should – do so and are needlessly struggling to cope with the huge challenges of physical, cognitive, sensory or behaviour disabilities without funds that might be available to them through a claim. These fears stem from comments about teamworking, leadership and professionalism in the October 2022 report. Gross failures across East Kent University Hospital maternity services over the course of more than a decade included the tendency to deflect responsibility when something had gone wrong, with staff blaming other staff, or God, or the women themselves. How many women are living with the feeling that they are to blame for their child's injuries when the responsibility lies squarely with the systemic failings of underfunded health services?