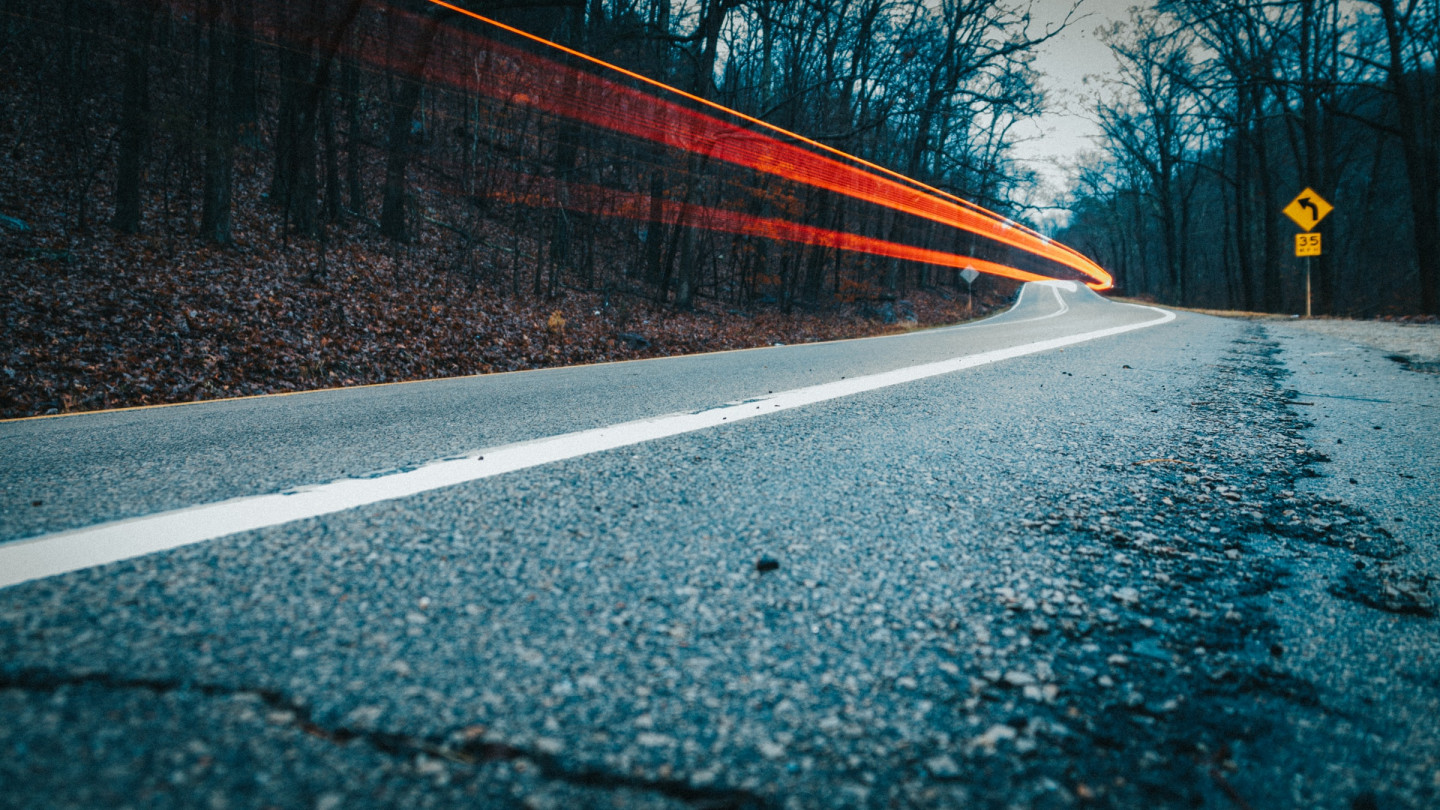 Compensation following a hit and run
When an accident occurs it is generally expected that the individuals involved will stop and provide their details to other drivers or to the police.
But what happens if the driver doesn't stop and you cannot identify the person that caused the accident?  Should you be denied access to compensation that could assist you in your recovery, just because the other driver got away with it?  The answer is no.  It is still possible to recover compensation for your injuries.
The Motor Insurers' Bureau: claiming compensation and untraced drivers
The Motor Insurers' Bureau (MIB) is an organisation which provides compensation for victims of accidents caused by both uninsured and untraced drivers.  For the purposes of this blog, I will look only at cases where the driver of a vehicle responsible for causing an accident cannot be identified i.e. untraced drivers.
All companies offering motor insurance services in the UK must be a member of the MIB.  Approximately £30 from all insurance premiums paid will be paid to the MIB to ensure that there is a fund available for those injured by uninsured or untraced drivers.
The Untraced Drivers' Agreement England, Scotland and Wales 2003 (the Agreement), is an agreement between the MIB and the government dealing with when and how the MIB will compensate a victim of a hit and run.
When can I make a claim for compensation following a hit and run?
A claim can be made to the MIB where you have suffered injury or damage to your property in an accident involving a motor vehicle and it is not possible for you to identify the person or persons at fault.  A claim may also be brought on behalf of someone that has died from their injuries in such a situation.
Any claim for compensation under the Agreement for personal injury, must be submitted to the MIB within three years from the date of the accident.  Unfortunately, if the claim is not submitted within this time, unless you can show that you did not know (and could not reasonably be expected to know) that you had suffered an injury, you will not be entitled to recover compensation from the MIB.  I would therefore recommend that if you suffer injury in an accident where the other driver cannot be identified, you seek legal advice as soon as possible. I discuss the benefits of seeking legal advice in more detail later in this blog.
In order to bring a claim, the accident must have been reported to the police within 14 days of the accident.  In cases where an accident has caused serious injury, it is likely that the police will have attended the accident scene and so this will not usually be an issue.  It may be however, that the circumstances of your accident have meant that you were unable to report it to the police within this timeframe.  In those circumstances, you would be required to show that you did report the accident to the police as soon as was reasonably possible.
When would I not be able to make a claim for compensation following a hit and run?
The Agreement is intended to compensate law abiding citizens for injuries that they sustain, through no fault of their own, and where the blameworthy party cannot be identified.  There are therefore some circumstances that are explicitly excluded from the Agreement, so as not to compensate those individuals who perhaps should have known better.
Amongst others, you will be unable to bring a claim for personal injury under the Agreement if you allowed yourself to be carried in a vehicle which you knew:
had been stolen or unlawfully taken
was being used without a valid policy of insurance
was being used as part of a crime
was being used as a means of escape from the police
It will be for the MIB to prove that you knew the above.
How do the MIB investigate a claim?
The MIB will investigate, at their own cost, the circumstances of your accident in order to decide if it is one to which the Agreement applies.  In doing so they will likely contact the police and they may also instruct an investigator to visit the accident location and prepare a report.  It is also common for the investigator to contact the injured person or any witnesses to obtain details of what they saw or remember.
If the MIB considers that the Agreement does apply, they will confirm in writing that the claim is accepted.  Alternatively, their investigation may conclude that the accident is not covered by the Agreement and reject the claim.
If the MIB accept the claim, they will then make an award based on your injuries and your financial losses.  The MIB must award you a sum of money that is equal to what a court would award you for your injuries.  This means that the award should compensate you for both your injuries and your financial losses, such as any treatment costs required as a result of your injuries.
In deciding how much to award you, it is likely that the MIB will arrange for you to be examined by a medical expert who will prepare a report detailing what injuries you sustained, any treatment that you may require, and what the future prognosis of your injury will be i.e. how long will it take for you to get better.
Once the MIB has investigated the claim and your injuries, it will then notify you of their decision to make an award of compensation.  If you accept this award, they will then pay you the compensation within 14 days of your acceptance.  They will also pay a contribution towards your legal costs.
There may however be circumstances where the award made by the MIB is too low.  That is, it is less than what a court would award you for your injuries.  It is therefore important to obtain legal advice to ensure that you are advised as to whether the sum awarded is reasonable.
In such circumstances, you may appeal the decision.  The MIB must be informed of your wish to appeal within six weeks from the date when you receive their decision.  In such cases, the matter will be referred to an arbitrator who will review the claim and make a decision.
Difficulties making a claim for compensation to the MIB
The scheme offered by the MIB in relation to a hit and run accident is undoubtedly invaluable in ensuring access to compensation for those who otherwise would be denied.  There are however difficulties in bringing such claims that do not arise where the driver at fault can be identified.
Delay
Claims for compensation being dealt with by the MIB are often subject to long delays.  This is because the MIB is responsible for investigating the claim and it is difficult for the injured person or their solicitor to speed up the process.
Expert examination
Once the claim is accepted by the MIB, they will then arrange for an expert to examine you and prepare a report.  In normal circumstances where the driver can be identified, it will be your own solicitor who instructs the expert and can ensure that the expert has access to all of the information and detail necessary to prepare the medical report.  In a case where the driver is untraced, the MIB will instruct the expert and their instruction is usually quite brief.  It is therefore important that in the medical examination, the injured person provides as much detail about their injuries and continuing difficulties as possible.
Compensation
If the application is successful, the MIB will then make an award based on their review of the evidence.  As stated above, you are entitled to receive the same sum of money that you would if your claim proceeded to court.  There is a risk however that you could settle your claim for a sum that is less than this if you did not take legal advice.
The benefit of instructing a personal injury solicitor when making a claim for compensation to the MIB
I recently acted for an individual who was knocked over by a van as a pedestrian and the driver failed to stop.  Unfortunately, as a result of the accident he suffered a severe brain injury.  Whilst my client made a remarkable recovery from his injury and returned to work, he continues to suffer from difficulties that will likely affect him for the rest of his life, such as the loss of the ability to taste and smell, severe headaches and tinnitus.
My client was taken by air ambulance to hospital and so the accident was reported to the police that day.  The police investigated the accident, and whilst the van could be seen on CCTV nearby they were unable to read the licence plate.  The police therefore closed their file as the driver could not be identified.  I submitted a claim to the MIB on my client's behalf.  There were no witnesses to the accident and my client's memory of what happened was poor due to his brain injury.
The MIB appointed an investigator to prepare a report in order to assist them in deciding if the accident was one which was covered by the Agreement.  They alleged that the hit and run may have been intentional.  The MIB wanted their investigator to speak with my client directly in order to find out what had happened.  As a result of his injuries, my client found it extremely difficult to talk about what had happened, particularly with a stranger.  He was struggling to come to terms with what had happened and cope with his continuing difficulties.  Despite this, my client was very positive about his future and certainly tried to 'play down' his symptoms when he could.  I therefore did not feel it was appropriate for him to be subject to an interview by an investigator.
I was also concerned that my client may paint a picture that was better than the reality of his difficulties.  Rather than allowing the investigator to speak with my client directly, I therefore prepared a statement setting out exactly what he could remember about the accident.  I also detailed all of his continuing difficulties since the accident to assist the MIB in making an award should they accept the claim.
The MIB considered that whilst they had not decided if they would accept the claim or not, they would make an offer to settle the claim in the sum of £100,000.  To my client this was a life changing sum of money which, whilst it could not give him back his health, would make his life and that of his family much easier.
As his solicitor however, I advised that this was too low.  I was able to negotiate an increase in the offer of settlement to £150,000 by explaining to the MIB what difficulties my client continued to suffer from, the impact that they were having on his day to day life and what a court would likely award.
Conclusion: seek legal advice
A claim to the MIB can be made by submitting an application form, which can be found on the MIB's website.  The MIB will then investigate the claim and, if the application is successful, make an award.  It is therefore possible for an individual to submit a claim without the use of a solicitor.  As happened in my client's case however, there is a risk that you could be seriously undercompensated should you simply accept an offer of settlement without seeking legal advice.  It is important to seek legal advice so that you know if the award that is being made is one which is reasonable for your injuries.
A solicitor can also help to identify what steps you may need to take throughout the process to ensure that your injury is properly investigated and you know what to expect for your future.  Once you accept a sum of money from the MIB, it is in full and final settlement and you will not be entitled to return to the MIB should your symptoms deteriorate.  It is important therefore to seek legal advice at the earliest opportunity to ensure the award is sufficient to properly compensate you for your injuries and ensure your future security post injury.
I am a Solicitor at Bolt Burdon Kemp and have experience acting for victims of road traffic accidents involving a hit and run.  If you or a loved one has suffered a serious injury in a road traffic accident as a result of someone else's negligence, contact me free of charge and in confidence on 020 7288 4823 for specialist legal advice.  Alternatively, you can complete this form and one of the solicitors in the Personal Injury team will contact you.  You can find out more about the team here.