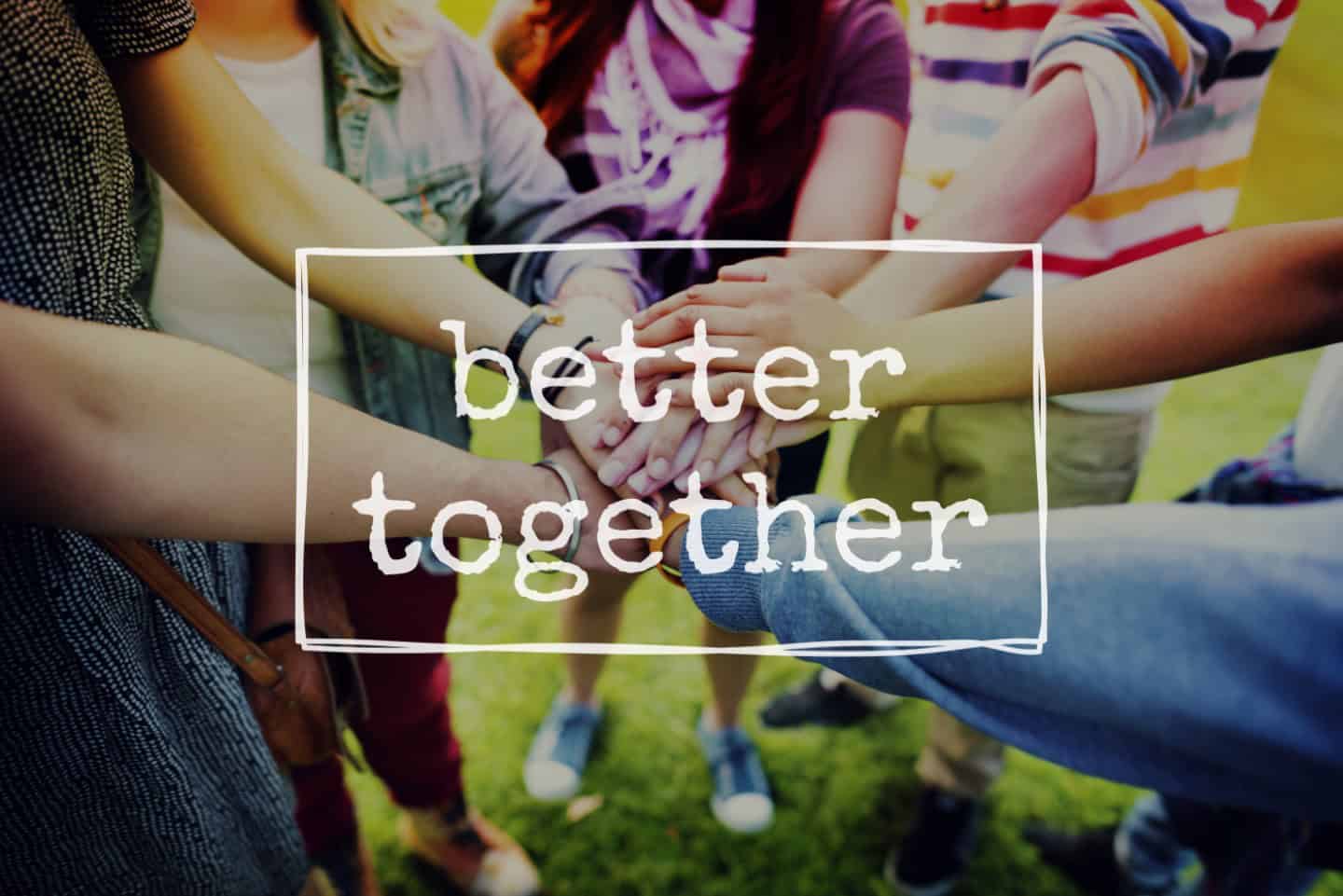 Better Together: a new project providing free advice for brain injury patients at the Royal London Hospital
Bolt Burdon Kemp are proud to sponsor Better Together, joining forces with Headway East London at the Royal London Hospital to help brain injury survivors and their loved ones.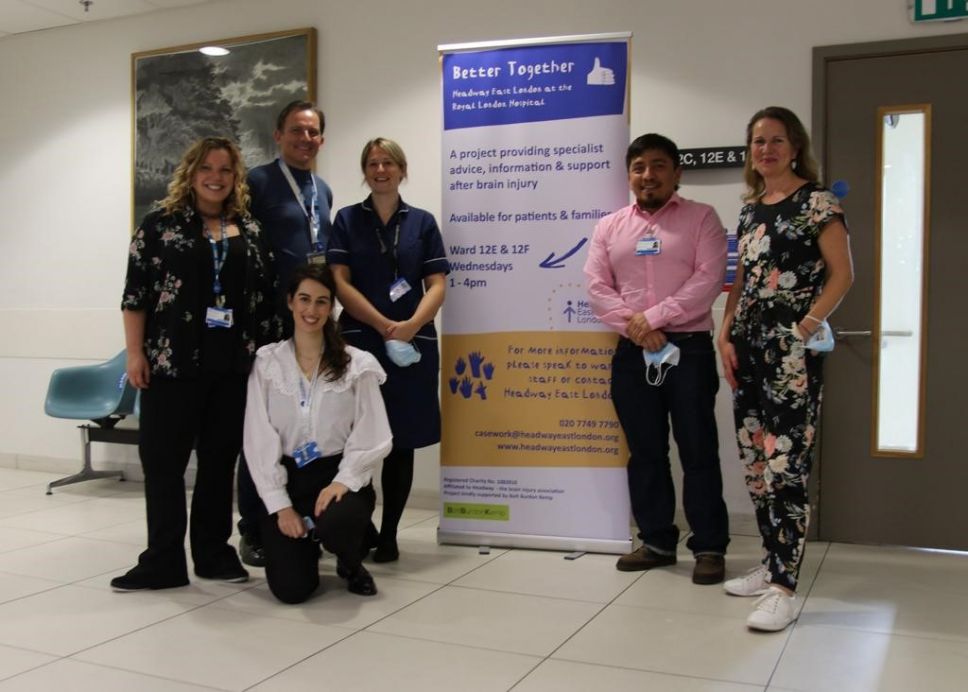 From left to right – top row: Natalie Clapshaw (Caseworker at Headway East London), Dean Harding (Peer Support Worker at Headway East London), Alice Kershberg, (Neurotrauma Clinical Nurse Specialist at The Royal London Hospital), Saul Grijalva (Caseworker at Headway East London), Anna McEwen (CEO of Headway East London). Bottom row: Ipek Tugcu (brain injury solicitor at Bolt Burdon Kemp)
October marked the start of 'Better Together', an exciting collaboration providing brain injury survivors with free, face-to-face advice while they are still at the Royal London Hospital. Patients and families now have the opportunity to ask questions and have private and confidential discussions with a team of specialists from leading brain injury charity, Headway East London, including a brain injury survivor.
'Better Together' seeks to plug the gap of questions and worries that patients have about what will actually happen once they've left hospital. What kind of services will they have access to? Who do they call for help? What information do they have to register with national services and what financial assistance can they receive? These are all important questions that need answering before a patient's discharge. Sometimes, patients just want to talk to someone who's been through the journey of brain injury before, to share their fears and for emotional support. One of the members of Better Together, Dean Harding, is a brain injury survivor himself and is on hand to share his experiences and advice to those who are newly injured.
The Better Together project is aimed at providing information and support about all stages of care and rehabilitation after a brain injury. Resources can be shared about everything from benefits entitlements, to support groups, to the impact of your brain injury on your ability to drive or return to work. This is an opportunity for patients to receive bedside guidance and reassurance about the financial, practical and personal issues of navigating life with a brain injury. 'Better Together' is here to help patients feel more confident about their next steps after their discharge from hospital.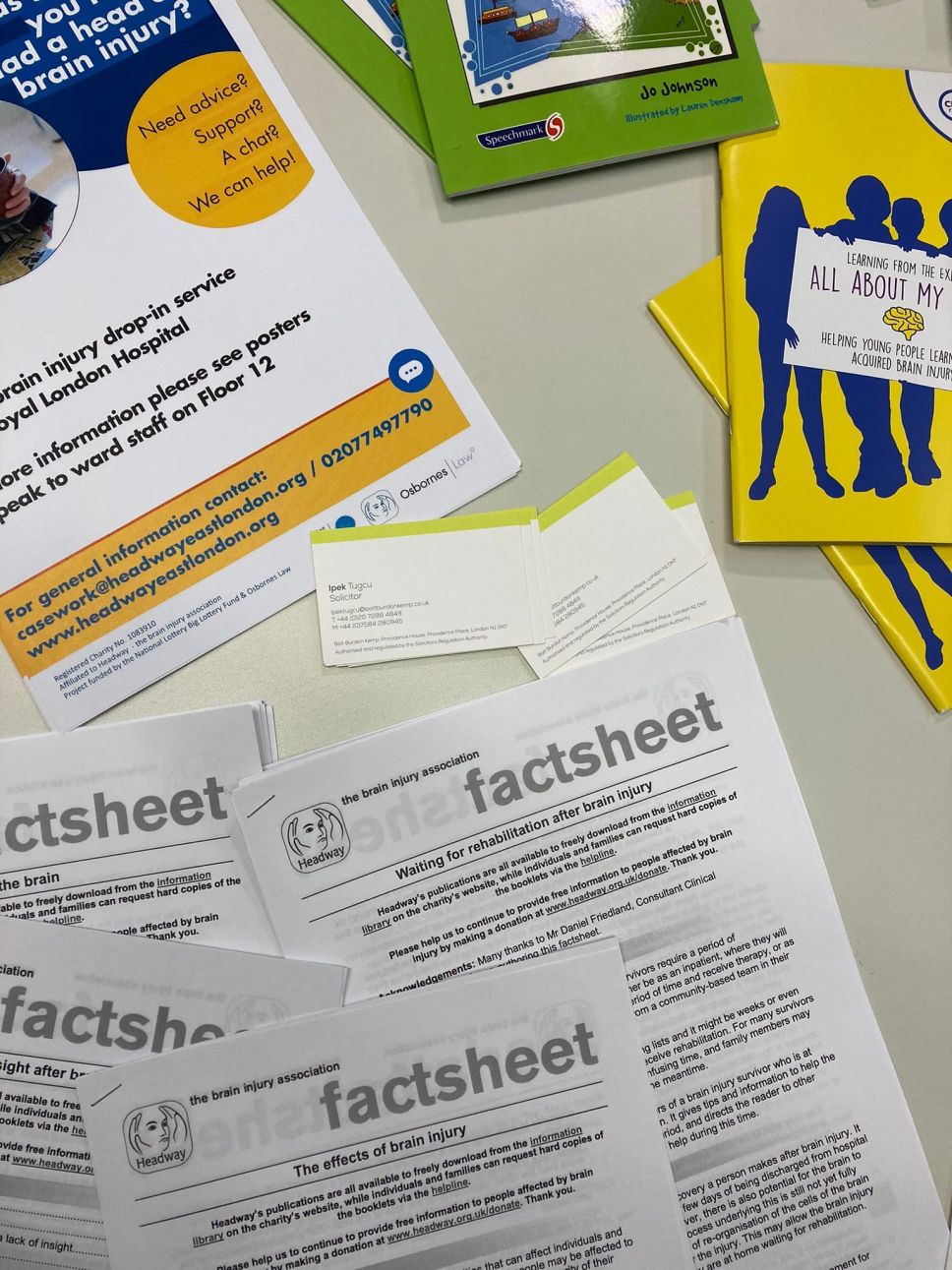 The truth is that we are all too aware that hospitals are stretched, especially with Covid. Medical staff are working through significant backlogs and tending to busy wards. Even on the best days, their primary focus is, and should be, the medical care of the patient. This is where Better Together steps in, to help clinical staff by providing patients and their loved ones with direct access to specialist advice and guidance regarding brain injury and what may help them after their discharge.
For most of these patients, this is the first time they have suffered a brain injury. It's a daunting time, one where recovery may be slow and may not be linear. It's so important that in these difficult times, patients and families are provided with all the resources they need to set up a safe path of recovery and rehabilitation.
So how will this project work and who will be involved? The Better Together team will consist of:
One of the Headway East London Casework team (Natalie, Daniela or Saul). Headway East London are a Hackney based brain injury charity, working across 13 London boroughs, offering vital assistance and services including therapies, advocacy, family support and community support work. Their Caseworkers have specialist training in working with brain injury survivors and have a wealth of experience in respect of relevant health and social care provisions, regularly helping those in need with advice, emotional support and access to entitlements;
Dean Harding, Peer Support Worker at Headway East London. Dean suffered a significant brain injury in 1998. He was in a coma for weeks, needed surgery and spent six months as an inpatient undergoing rehabilitation. Since then, he has been working to share his personal experiences and knowledge to support others who are newly injured and adjusting to life after brain injury. He has worked as a Peer Support Worker at Headway East London for five years and is a firm favourite amongst members at the charity. He is able to offer a unique personal perspective of brain injury from someone who has lived it, whilst going on to achieve success and happiness in both his personal and professional life.
Ipek Tugcu, brain injury solicitor at Bolt Burdon Kemp and mentor to Dean. I have been mentoring Dean since 2018, supporting him in his professional development as well as during day-to-day challenges. Dean and I meet regularly to discuss and tackle any challenges in his life and identify opportunities for development, including projects we can work on together. Alongside Dean, I regularly attend support group meetings with other brain injury survivors and fundraise for Headway East London. I'll be supporting Dean in my capacity as his mentor, as he shares his advice and experiences with others.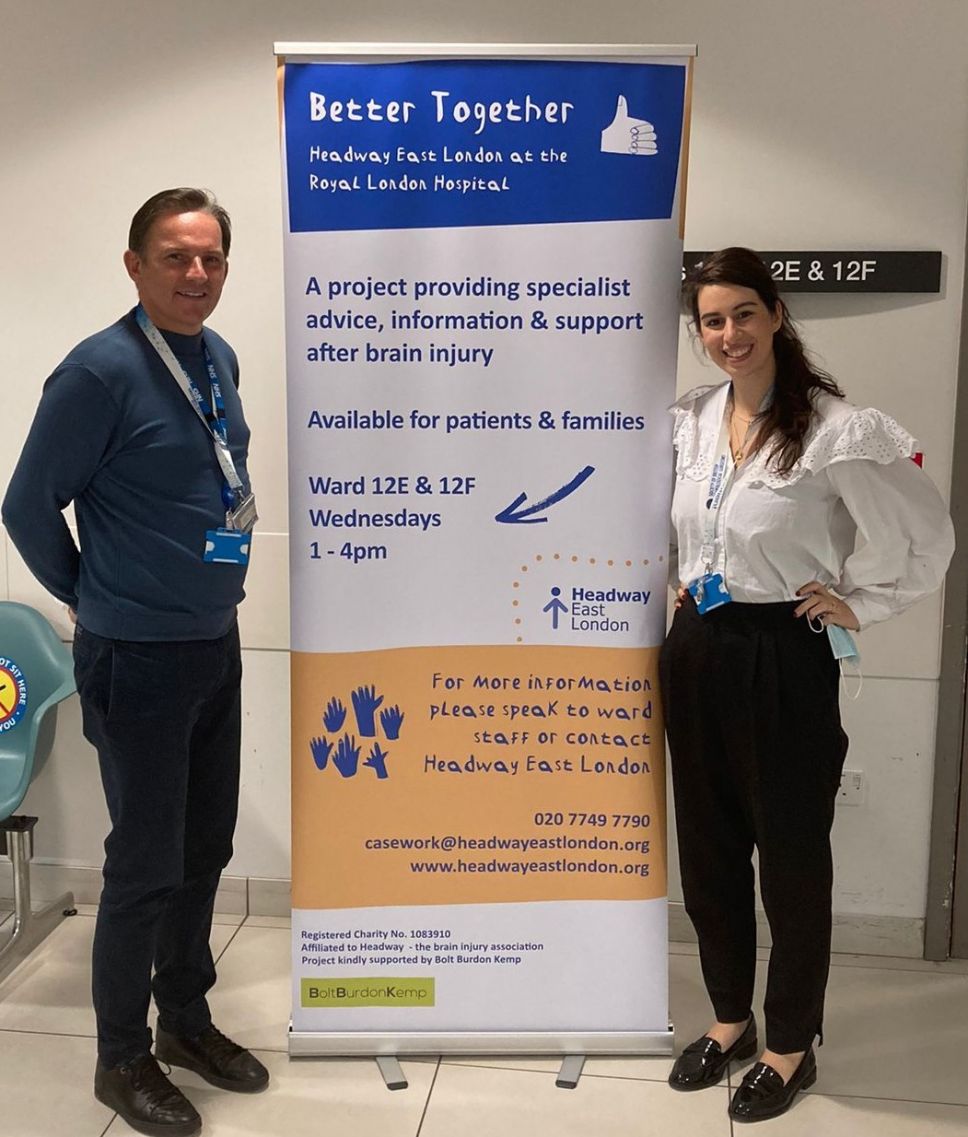 Dean Harding (Peer Support Worker at Headway East London) and Ipek Tugcu (brain injury solicitor at Bolt Burdon Kemp and mentor to Dean)
The Better Together team will be visiting Wards 12E and 12F of the Royal London Hospital every Wednesday afternoon. Patients who are interested in speaking to the team should let the clinical staff know beforehand so they can be added to a list. The team are here to help, so no patient will ever be approached unless they'd specifically like to talk.
Having a brain injury affects the whole family, and, sadly, patients are often discharged with more questions than answers. Our hope is that this project will provide face-to-face advice and information about the practical issues of surviving a brain injury. Treating the medical aspects of a brain injury is only the start of the journey, and Better Together's priority is to give patients the right information and tools to help them get back on their feet after they're discharged.