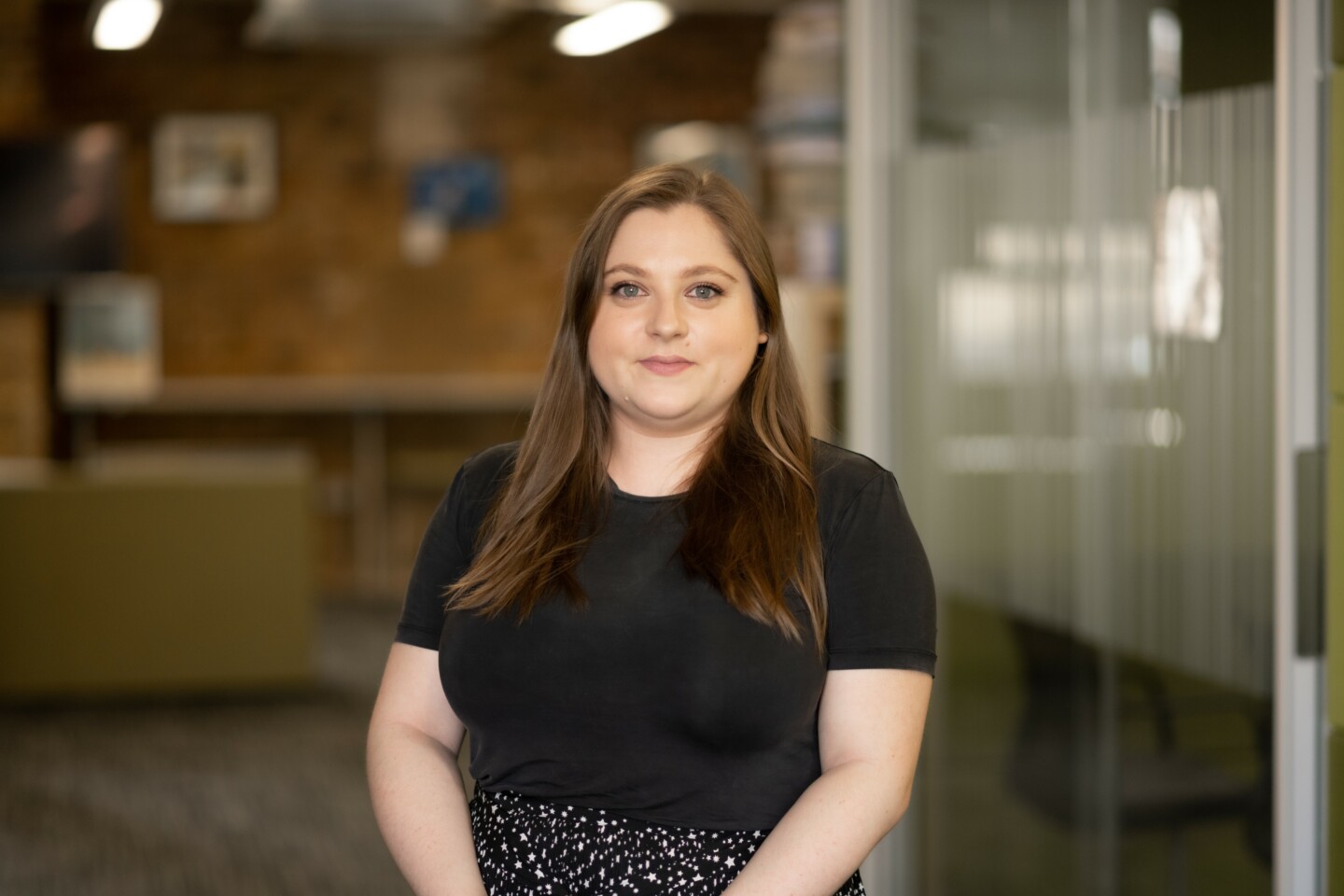 Beci Start's Career Journey
We interviewed Beci Start, Senior HR Coordinator, to find out what led her to work for BBK, a place she says has a "true sense of community and togetherness."
Read the full interview below!
Tell us about your career journey so far to date at BBK?
I initially joined BBK in April 2019 as an HR Administrator. Since then, I have had the opportunity to build up a strong HR skillset and have gradually taken on more responsibility within the team. In August 2022, I was promoted to Senior HR Coordinator.
Why did you specialise in the area of work you do?
I studied law at university and whilst I really enjoyed it, I came to the realisation that pursuing a career as a lawyer was not for me. After university I took a temporary HR role and I loved it! I found that it brought together my people skills and my love of all things organisation whilst still drawing on my legal background. Being able to bring all these different elements together is what pushed me to specialise in HR within a law firm.
What do you enjoy most about your current role?
There's so much I love about my job but the thing I find most enjoyable is being actively involved in making BBK such a great place to work. We spend the majority of our lives working so it's really important we feel supported to be our true selves and do our best work. Being able to make a difference to our people's happiness, fulfilment, and productivity at work is really rewarding.
What support and training do you receive in your role?
BBK is such a supportive firm and there is always someone available to talk to when needed. As a team, we have regular catch ups that allow us to support each other. I've never felt unable to raise any concerns and instead have always been encouraged to share.
As a firm, bespoke internal training is at the forefront of our offering and a commitment to learning is one of our key performance measures. It is always possible to request external training and I regularly attend training events to further my HR knowledge.
What do you enjoy the most working at BBK?
There's so much I enjoy about working at BBK but I've narrowed it down to two things!
Firstly, the people. We're a diverse and welcoming team and there is a true sense of community and togetherness. We're a really sociable bunch and there's always something going on so it's easy to meet people and make positive connections.
Secondly, the flexibility. Everyone at BBK is able to work when, where, and how they like. Being given the trust to work in a way that best suits you is a breath of fresh air and has not only improved my performance but has helped me feel happier in general. Our flexible working policy extends to holidays too and as an avid traveller having no maximum holiday entitlement is a godsend!
What is your proudest career highlight at BBK?
My proudest moment was receiving the annually awarded Paris trip for 'going the extra mile'.
What advice would you give to someone looking to join BBK?
Take the plunge and apply – you absolutely won't regret it!