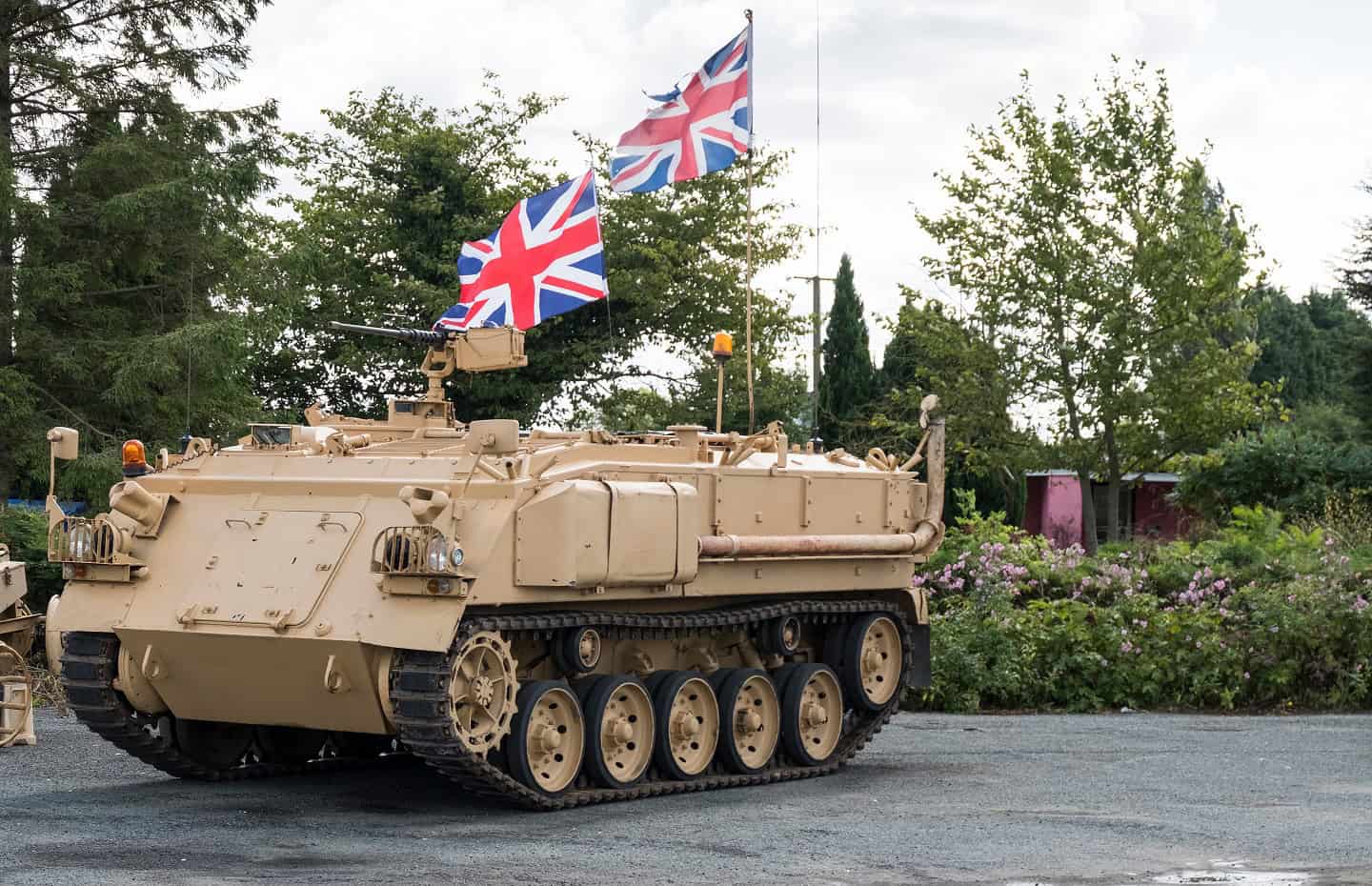 AJAX tank debacle: not so funny for injured Service personnel
Much has been made in the press about the shambles of the AJAX light tank contract.  The tanks were purchased in 2011 and the government has so far spent some £3.5 billion on the project.  But in June 2021 the project was frozen whilst the Ministry of Defence investigated and took steps to protect Service personnel because of safety concerns over the tank, which was too loud and vibrated excessively.  With only 14 vehicles having been delivered over a decade late, the troubled project may now be scrapped completely.  In the meantime, some 310 soldiers have been contacted and warned that they may have developed conditions including Noise Induced Hearing Loss (NIHL) and Vibration White Finger Syndrome.  The aim of this blog is to provide some general guidance to those who may have been affected and are seeking compensation.
Noise-Induced Hearing Loss
As a Service person, you may often be exposed to loud environments that can be damaging to your hearing.  Whether it is on the firing range, dealing with explosives, piloting aircraft, operating heavy machinery or playing in a brass band; there will be many circumstances where noise exposure can become harmful.  It doesn't have to be harmful, so long as the right precautions are taken.  Often noise-induced injuries may occur where:
You have not been provided with the correct ear protection or PPE, such as ear defenders
You have not been provided with the correct training
Your superiors did not carry out or stick to a proper risk assessment
Dangerous equipment has been used without sufficient testing or due consideration (which may be the case for the AJAX tanks)
Hearing loss can be permanent and degenerative in nature i.e. it can get worse with time.  Those having suffered hearing loss may become susceptible to further harm and so must be protected from further exposure quickly.  This normally involves as a first step ensuring that they are not exposed to loud environments.
There are a number of conditions that may result from exposure to loud sounds, in fact NIHL is just one of them.  Another common type of condition is Tinnitus, where you may experience sound when there is no sound, normally described as a humming, ringing or buzzing.  This sound can come and go and can be very distracting.  In serious cases, it can become permanent.  The condition can wreak havoc on your sleep and mental health and can occur alongside NIHL.
There are a variety of available treatments for NIHL:
Hearing aids – available on the NHS or privately
Hearing implants – these hearing aids are surgically implanted either deep inside the ear or attached to the skull
Sound therapy – particularly for tinnitus, this treatment aims to retrain the brain by tuning out the offending noise, often by introducing ambient noise.  Sometimes the use of a 'sound pillow' at night will aid sleep.
Cognitive Behavioural Therapy (CBT) and/or counselling – to help reduce anxiety and come to terms with the condition
Vibration White Finger
Vibration White Finger is a condition that can be caused by hand arm vibration (HAV).  It is often seen in industries where workers use hand-held portable power tools which transmit vibrations into the operator's arms and hands.  Sufferers may experience painful numbness and tingling in the hands and arms, painful joints and a weakening of their muscles.  The condition has also been linked to carpel tunnel syndrome.  Symptoms of vibration white finger may include:
tingling and numbness in the fingers;
not being able to feel things properly;
loss of strength in the hands;
disturbed sleep;
fingers going white (blanching) and sometimes becoming red and painful
For some, symptoms may appear after only a few months of exposure, but for others it can take a few years.  They are likely to get worse with continued exposure to vibration and the condition may become permanent.
The condition can be very painful and distressing.  It can also impact heavily on your ability to work as well as your day-to-day life, for example it can limit your ability for manual handling tasks.  At work this may mean that you are no longer able to use small components.  At home, this may mean that you have trouble using buttons and handling cutlery.  Sufferers can often find it difficult working in cold and wet conditions, which can make their symptoms worse.  For Service personnel this may all result in a medical downgrade and/or discharge. 
What you should do if you have been affected
If you are still serving, then the first step is to discuss your symptoms with your Medical Officer.  I would encourage you to do so because you should not suffer in silence and, with the right support, will have a better chance of recovering and returning to work.  Leaving the condition untreated may make matters worse in the long run.
After a diagnosis is made, you should be referred for treatment and receive support through Welfare.  If you are medically downgraded, then your duties may be limited.  This should give you the best chance of recovery whilst you are receiving treatment.  You should make sure that you discuss any sick chit or medical downgrade with your superiors.
If you have left the forces and work as a civilian, then your employer will be obliged to make reasonable adjustments to your work.  Again, this may involve reducing your hours or chasing your duties so that you have less chance of worsening your symptoms.  Employers are not allowed to discriminate against employees with NIHL or Vibration White Finger, because these conditions will normally be defined as a disability in law and therefore offer you some protection and special rights.
How to claim compensation
There are two routes to compensation open for Service personnel who have suffered injury during their service.
You may be entitled to an award under the Armed Forces Compensation Scheme.  This is a 'no fault' scheme, so you will only need to prove that your condition is a result of your service.  A claim should be made within seven years of injury.  More information can be found here.
You may also be entitled to bring a civil claim.  The deadline to issue a civil claim is normally three years from the date of injury or diagnosis, whichever is later.  You may be able to extend time for making a claim in certain circumstances, but you should take advice from a specialist lawyer in the filed about this.
You can bring both an AFCS claim and civil claim together, but you cannot recover twice for the same loss, so you may have to give credit for any AFCS award when bringing a civil claim, for example.
For more on this story you may be interested to read my comments in the Daily Mail here.
There is also this related story in The Times.
Ahmed Al-Nahhas is a Partner and the Head of the Military Group at BBK.
If you or a loved one have been affected by this story and you want to explore your rights, then you should contact one of our specialist military claims lawyers here.