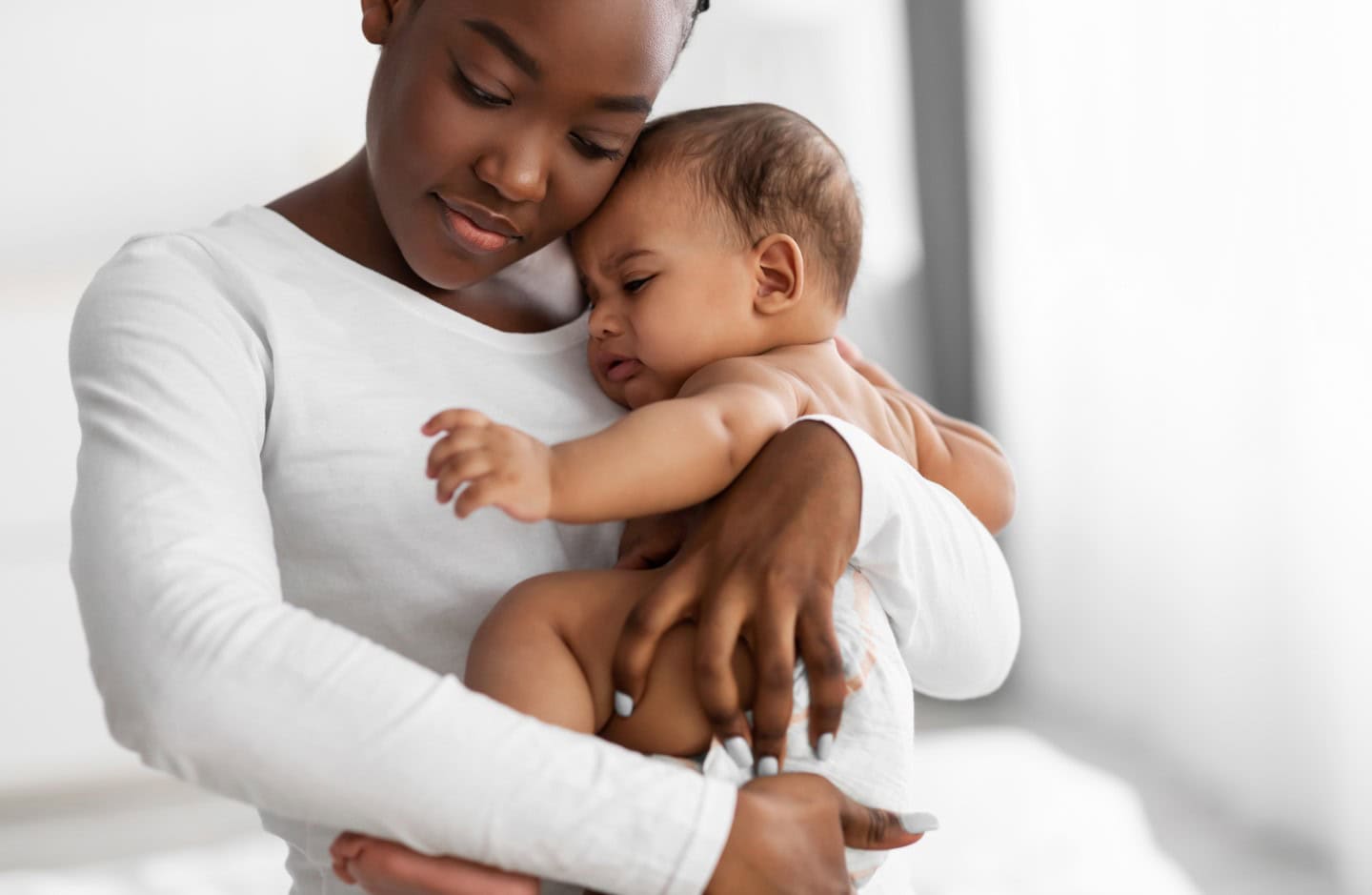 Why I'm supporting the Black Maternal Mental Health Week to help the UK's Black mums
The 4th Black Maternal Mental Health Week is taking place from 25 September to 1 October 2023.
Coordinated by The Motherhood Group, the week highlights disparities, raises awareness and bridges the gap between mothers and service providers, organisations and others. Resources to support Black mothers are shared, while conversations can also be held.
Why mental health for Black mothers matters
This year, the theme for the awareness week is Breaking Cultural Barriers. Mental health is incredibly important to all women, but Black mothers are disproportionately affected by cultural barriers to accessing adequate mental health care during and after pregnancy.
There is significant evidence which shows the unique challenges faced by Black maternal mental health.
In the most recent MBRRACE report (November 2022), it was recorded that:
Suicide remains the leading cause of direct maternal deaths in the first year after birth. 40% of deaths within the year after pregnancy were from mental health-related causes, and very few women who died by suicide in 2020 had a formal mental health diagnosis.
In 2020, women were three times more likely to die by suicide during or up to six weeks after the end of pregnancy in 2020 compared to 2017-19.
1 in 9 women who died had severe and multiple disadvantages.
In May 2022, charity Birthrights published Systemic Racism, not Broken Bodies, an inquiry into racial injustice and human rights in UK maternity care. Birthrights is the only charity which campaigns to protect human rights in childbirth.
The year-long inquiry into racial injustice in the maternity services found that Black, Brown and mixed-ethnicity women and birthing people often felt unsafe, were ignored and disbelieved. They were subject to racism by caregivers, were not given a proper choice or the means to give true informed consent and were subject to coercion from caregivers. Furthermore, they were regularly dehumanised and were disproportionately affected by structural barriers to care.
Black Maternal Mental Health Week aims to give Black mothers the opportunity to be heard, seen, and supported. The Motherhood Group aims to reduce harm and facilitate positive relations to improve the statistical deficit in Black maternal mental health.
Who's behind the event?
The Motherhood Group is a social enterprise set up by Sandra Igwe, a Black maternal health advocate, in 2016. Following her own traumatic birth and post-natal depression, Sandra found there was nowhere to go to get the support she needed, and she became determined to set up her own village to support other Black women experiencing the same challenges.
The group facilitates community-based events, workshops, and support groups. It campaigns nationally about Black maternal mental health to raise awareness about the mental health challenges faced by Black Mothers.
Sandra is also a trustee of the charity Birthrights, which works to protect human rights during childbirth.
What you can do
There are many opportunities to get involved in the awareness week, whether it is to learn more or to access the support system.
The weeklong campaign sees The Motherhood Group collaborate with various experts and communities to share content and host webinars and panel discussions. They aim to raise awareness and provide educational resources to mothers, families, healthcare providers and the wider community.
They aim to advocate for policy change that addresses the disparities in maternal mental health support for Black women.
The Motherhood Group have provided a unique support system and through this they aim to encourage Black mothers to prioritise self-care and create a sense of empowerment and connection through the safe spaces created in the supportive community structure. In-person and online support groups are encouraged to provide this connection.
There are a series of educational webinars, workshops and discussions planned throughout the week, and fundraising events.
Above all, the aim is to raise this significant issue to the forefront of minds. For more information on the Black Maternal Mental Health Week, click here.