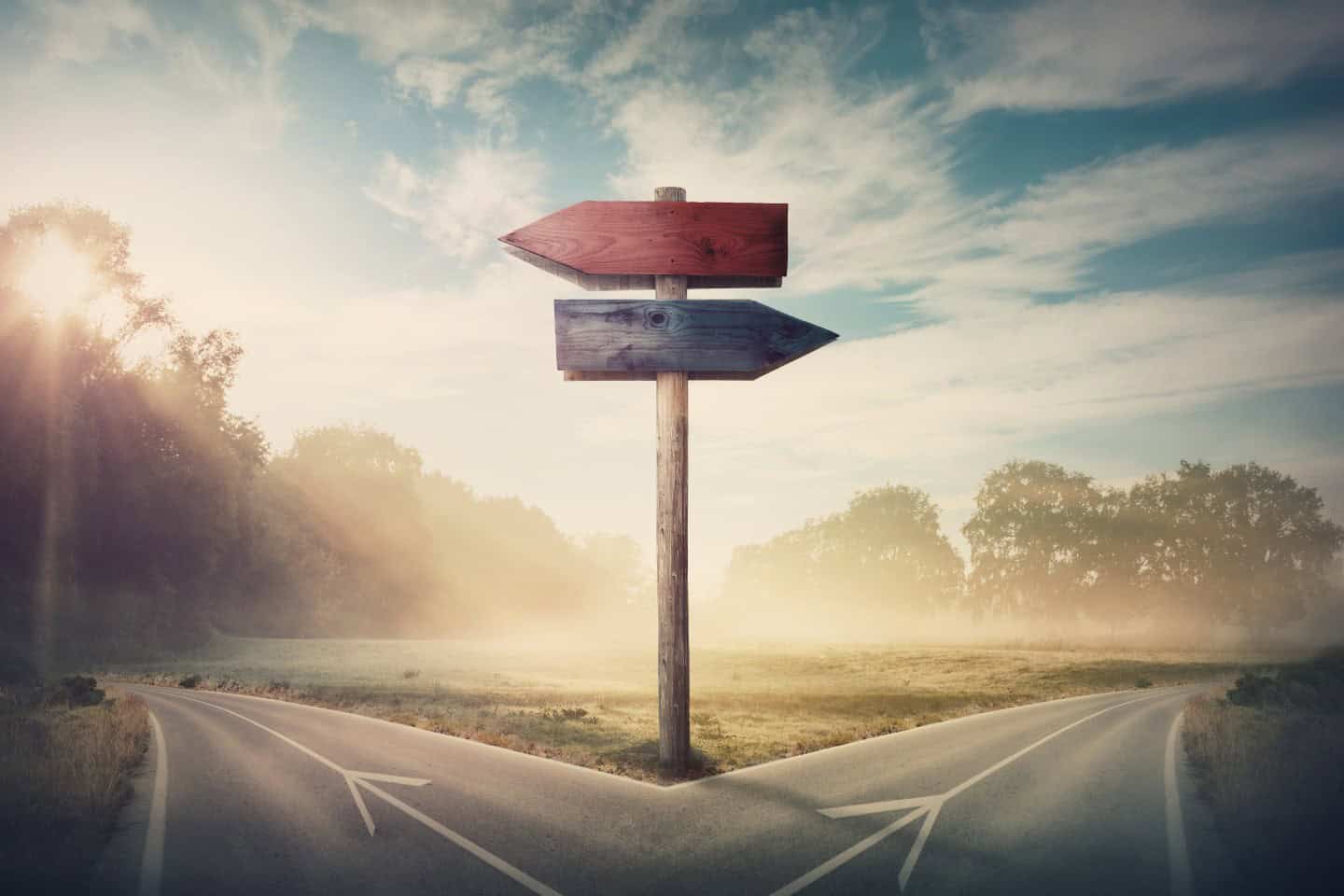 The routes to justice for abuse survivors: Is a criminal or civil case best for me?
When someone has sadly been abused and makes the brave decision to seek justice, the first (and often, only) option they think of is to report it to the police. However, survivors of abuse often aren't aware there is also another route to seeking justice, which is through the civil courts. 
Here I explain the differences between bringing a criminal and a civil claim, so any survivor of abuse reading this can make an informed decision about their legal options.
Whilst a criminal complaint can lead to a conviction and jail time for the abuser, a civil claim can help obtain funds, which can be vital for rebuilding a survivor's life and assisting their recovery process.
Our legal system allows survivors to bring claims against their abuser for compensation. In addition, where possible, survivors are also able to bring claims against the institutions that are responsible for the actions of their abuser where that abuser was an employee and the abuse occurred in close connection to their employment. This is important, as most abusers will not have the assets to pay compensation whereas their employer will have insurance in place.
At Bolt Burdon Kemp we are experts in bringing civil claims and have successfully brought claims against various institutions including schools, the church, the Ministry of Defence and the Scout Association to name a few, securing millions of pounds in compensation for survivors.
Often, a criminal complaint and conviction of the abuser will already have taken place before a civil claim is launched.
The main thing to remember is that you can still bring a civil claim even if you have already been down the criminal route.
Making a criminal complaint of abuse
A summary of the criminal claim process, explained in more detail below:
Report to police
Make police statement
Evidence gathering
Present findings to CPS
CPS decides whether evidence strong enough to charge
If yes, accused charged
Accused appears in court
If accused admits offences, they are sentenced
If accused denies offences, case goes to trial
Trial judged by jury who return verdict.
Here at BBK, we are often contacted by people who are only beginning to come to terms with the abuse and it may be one of the first times they have disclosed it. Often in these situations, the survivor will be unsure of the next steps and some think they need a lawyer to represent them in criminal proceedings which is not the case.
A criminal case means the reporting of a crime to the police and if the offender/abuser is convicted, it will result in them receiving the relevant punishment, which is often jail time.
After this first step of making a report, the police will take a statement from you and gather any evidence that may be available. This could include obtaining your medical records and taking statements from friends and family.
The police will then present the findings of their investigation to the Crown Prosecution Service (CPS), which will decide whether or not to proceed with charging the accused.
If a charge (or charges) is brought and the accused denies the allegation, the complaint will go to trial. If the accused admits the charges in court, the case will not go to trial and it will only go through the court system so the accused can be sentenced.
Due to the serious nature of the crime, the trial will usually be held at the crown court. You will not need a lawyer to represent you because the Crown Prosecution Service will do this for you.
A trial at the crown court is led by a judge, with a jury made up of 12 ordinary members of the public attending, listening to all of the evidence, and deciding whether the accused is guilty or not guilty.
In order to be found guilty it must be proved beyond reasonable doubt that the accused is guilty of the alleged crime. This is a high burden of proof and can sometimes mean that a conviction is not possible due to a lack of evidence. But this doesn't mean that the crime did not happen.
Bringing a civil claim of abuse
A summary of the civil claim process at BBK, explained in more detail below:
Report to the police (not essential but advised)
Establish if there's a civil case
Evidence gathering
Letter before claim
Time limits – and challenging them
Psychiatric assessment
Value the claim
Settlement offer
Negotiations
If negotiations are unsuccessful, file the claim form at court and apply for anonymity
Prepare for trial (disclosure of documents between parties, case management hearing, exchange witness statements and expert reports)
Civil trial in front of one Judge who will produce a judgment and award you compensation if successful.
In contrast to criminal law, bringing a civil claim involves proving the crime on the balance of probabilities. This means a judge deciding your case needs to be satisfied that it was more likely than not that the abuse happened. This is a much lower burden of proof, however it is still necessary to prove the circumstances of the case.
A civil claim is brought against an abuser or the institution responsible for them so that the survivor can receive compensation for the abuse they suffered to help them rebuild their lives.  This is different to criminal cases, where the abuser is convicted of a crime and punished accordingly.
We will always encourage our clients to report abuse to the police in the first instance if they have not already done so, so perpetrators can be investigated and hopefully convicted for what they have done.
When we are approached by a survivor, we will first obtain the details of the abuse and advise whether a civil claim can be brought. Once we have ensured a report has been made to the police and the investigation has concluded we will then be able to proceed with the civil claim.
As part of this we will gather all your medical, educational and employment records, along with your police file, to build your civil claim and assist us with writing a letter before claim which is sent to the defendant to notify them of your intention to bring a claim.
There is a time limit to bring a civil claim (in contrast to criminal cases, where there is not usually a time limit to report). This is known as limitation, and the limitation period is three years to bring a civil claim of this kind, unless the abuse happened to you when you were a child, in which case you must bring your claim by the date of your 21st birthday.
Ordinarily, survivors will come to us with historic abuse that happened a long time ago and so they are technically out of time to bring their claim. However, at BBK we are very experienced in making arguments to the court as to why the time limit should be disapplied and the claim should be allowed to proceed.
It will then be necessary to establish how the survivor has been impacted as a result of the abuse, and we use the assistance of an expert psychiatrist for this.
Once we are in receipt of a report from the medical expert, we are able to properly value your claim so that we can make an offer of settlement to the defendant.  Where appropriate, we will always try to negotiate your claim to settlement before taking it to court and defendants will often agree to pay compensation instead of going to trial. This is different to criminal cases, which will always go to trial if the defendant denies they are guilty.
The only reason a claim will go to trial in a civil claim is if the defendant is not willing to engage or if we think that the defendant has not offered you enough compensation and you wish to carry on.
As part of taking a claim to court, we will apply for anonymity for you which means your identity will be protected throughout the civil process and your name will not appear on any court documents should you wish.
Should your claim reach trial, your claim will be argued to a Judge by a barrister or solicitor-advocate and evidence will be heard in court given by both witnesses and experts such as an expert psychiatrist.  Both parties will have the opportunity to give evidence, and each side can also be cross-examined by the other.  At the end of the trial, the Judge will consider all the arguments and evidence, and write a judgment with their decision.  Should you be successful, the Judge will award you compensation.
Criminal or civil case – which should I choose?
As this blog has set out, there are two routes to seeking justice when an individual has been abused, and both deliver different outcomes.
The main difference is that a civil claim – if successful – will result in an award of compensation for the victim. A criminal case on the other hand involves convicting the abuser of a crime and a punishment such as jail time.
The key thing to remember is that you can do both.
Next steps
We understand money can never take back what an abuser has done, but it can assist survivors to rebuild their lives and provide some security for the future.
We work closely with NAPAC to understand the effects of trauma on individuals and our solicitors are empathetic listeners who will always strive to make our clients feel heard, validated, and believed.
If you would like help discussing the different routes to justice, you can contact the abuse team at BBK any time for some free and confidential advice on the right option for you.