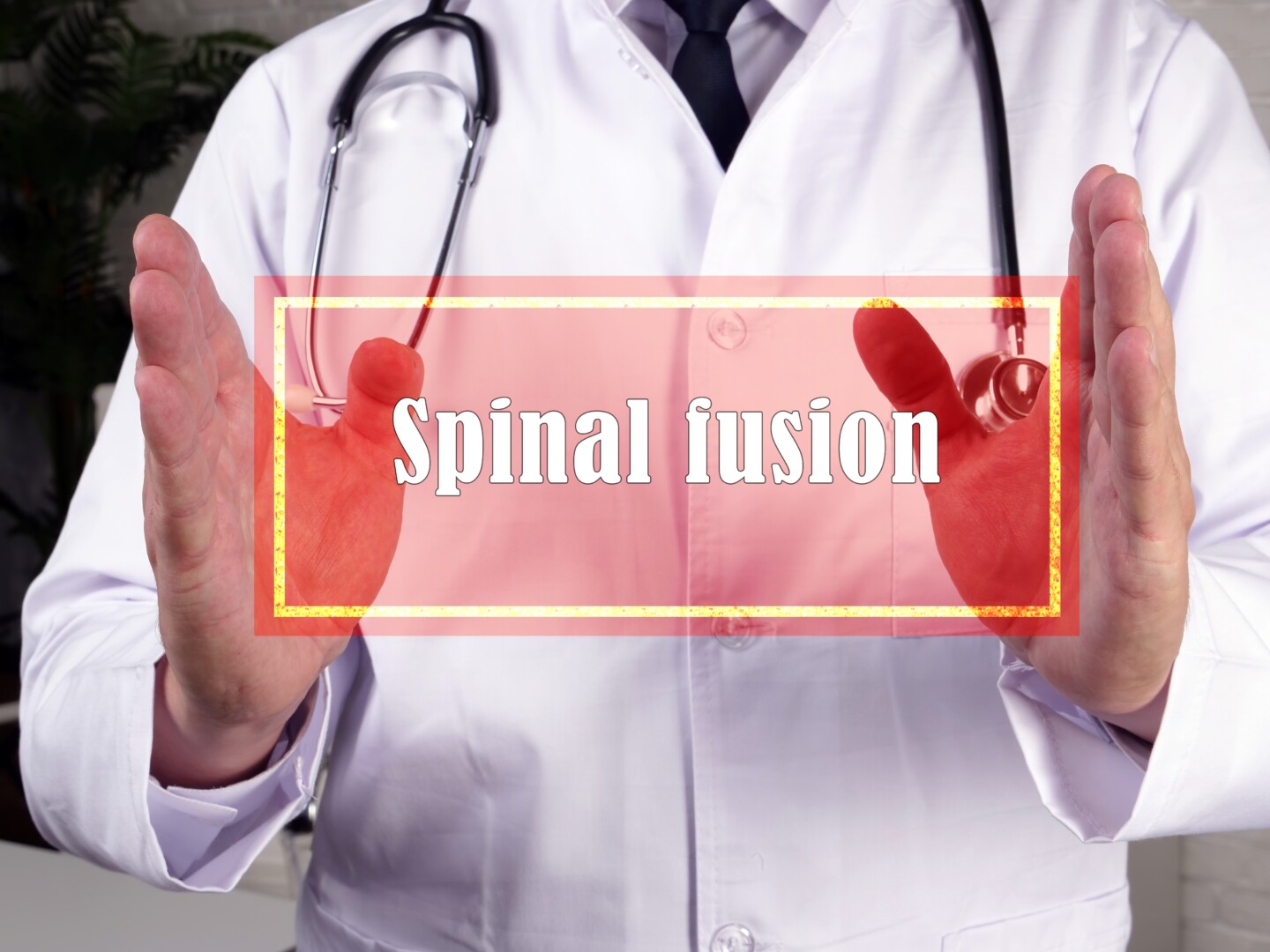 Spinal Fusion – what is it and what can you expect? A teenager's perspective
What is spinal fusion? 
Spinal fusion is the process of joining two or more vertebrae together by placing an additional section of bone in the space between them thereby making one bone. Often a surgeon will also insert rods and screws to secure the bones. Spinal fusion prevents excessive movement between two adjacent vertebrae which helps stabilise the spine.
There are many reasons why someone may require spinal fusion surgery such as re-shaping a curved spine, reducing weakness or instability and helping with chronic back pain. As a result, many of our clients have had or will at some point require spinal fusion surgery.
My experience
At 14 years old I had spinal fusion surgery from T5 to T12 for my adolescent idiopathic scoliosis. Scoliosis is most common amongst female adolescents and so, I was hardly making the medical journals. Nevertheless, sitting in front of a doctor and being told that you require your spine fused is a scary experience and comes with a host of questions. I hope that by sharing my personal experience, I can help shed a small light into what spinal fusion recovery entails for anyone wanting to gain further insight.
Whilst the below is reflective of my personal experience, it is important to note that everyone will have a unique set of medical circumstances.
The first question I had was – will I be able to feel the metal in my spine? In short, no. I cannot feel the metal at all and no, you do not beep every time you walk into a store.
Immediately after surgery, I felt stiff and it takes time to learn how to move your new spine. I can loosely liken it to breaking in a new pair of shoes. At first, you are acutely aware that you are wearing new shoes whilst you walk, it feels foreign and you may even feel like you are not walking the same way. Overtime, your shoes will feel like they fit better and feel just as familiar as any other shoe. Your new shoes are likely to look new and creaseless as they have not been bent. In a similar way, I recall getting numerous compliments on my excellent posture after spinal fusion as I was always sitting stiffly upright. As time passed, I learned how to move my new back and, for better or for worse, I was back to slouching.
Before I was allowed to be discharged from hospital, I had to be able to successfully do four things. For some reason, it helped me to visualise them as levels in video game.
Level 1: Sit up
(My advice for training yourself to able to sit up for longer periods of time is to distract yourself, I watched the entirety of Friends whilst in recovery.)
Level 2: Stand up
Level 3: Walk
The Grand Finale: Climb stairs
Not unlike when playing a video game, feelings of frustration during recovery are completely normal. Some days I found myself able to sit up for hours and others, I needed to lie back down within minutes as my back muscles were too weak to support myself sitting upright.
My advice is to be patient and consistent – time and practice does wonderous things. Your body adapts to your new spine and your flexibility will improve. I am able to do all of the things I loved doing before – dancing, jumping and, of course, slouching!