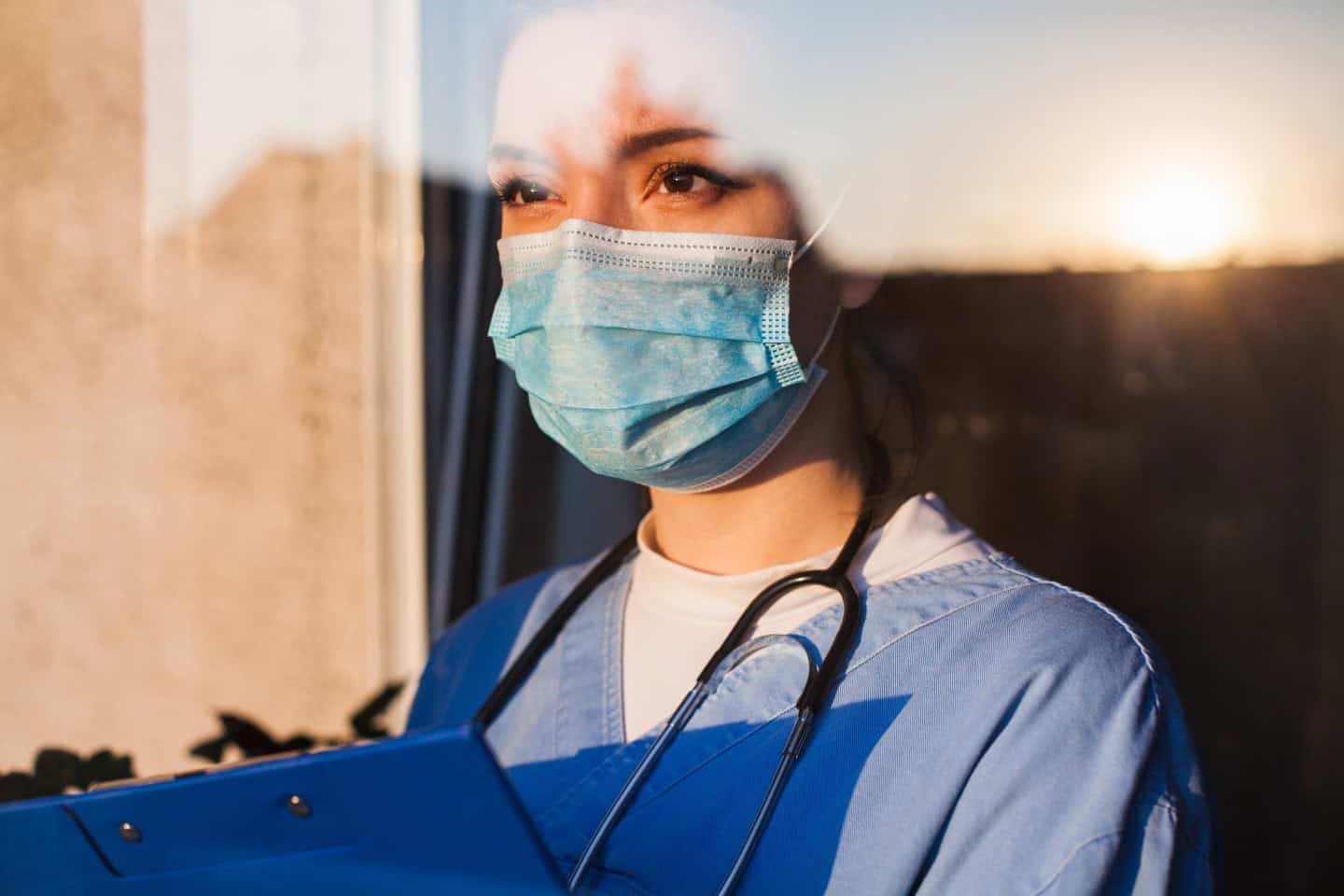 Speaking up for patient safety: The importance of whistleblowing in NHS maternity care
For patient safety standards to improve, it is crucial that people on the ground can speak out openly and honestly about the problems they see. In recent years, several initiatives have been developed within the National Health Service (NHS) to encourage individuals to voice their concerns. Despite these efforts, the tragic reality is that many staff members are unable or unwilling to blow the whistle, or their concerns are ignored or silenced.
In this blog, I will explore the challenges surrounding whistleblowing in NHS maternity care and the potential impact on the children who have suffered brain injuries at birth and their families. I do so from my perspective as a partner in the Child Brain Injury Team at Bolt Burdon Kemp with many years of experience acting for children who have suffered a brain injury at birth.
Creating a culture of openness
Since 2014, various initiatives have been introduced to foster transparency and accountability within the NHS. These initiatives include:
Freedom to Speak Up Review (2014): Led by Sir Robert Francis QC, this review aimed to establish a culture of openness and transparency. It resulted in the appointment of Freedom to Speak Up Guardians in every NHS organization, aiming to provide a safe and confidential space for staff to raise concerns.
"Sign up to Safety" Campaign (2014): This campaign focused on improving patient safety and encouraged healthcare organizations to make safety commitments. It aimed to empower staff to report concerns without fear of reprisal and foster a culture of learning from incidents.
Duty of Candour (2014): Introduced as a legal duty after the Mid Staffordshire NHS Foundation Trust Inquiry, this initiative emphasizes open and honest communication with patients and their families when something goes wrong with their care. It aims to promote transparency and learning from mistakes.
Speak Up, Listen Up, Act (2015): Launched by NHS England, this initiative builds upon the Freedom to Speak Up Review and highlights the importance of open communication, active listening, and prompt action to address staff concerns.
National Guardian's Office (2016): Established as an independent body, this office oversees the implementation of the Freedom to Speak Up agenda. It provides guidance to Freedom to Speak Up Guardians and aims to promote a just culture within the NHS.
Barriers to whistleblowing
Despite these initiatives, investigation report after investigation report state that staff members face significant challenges when it comes to blowing the whistle. Some common reasons for their hesitation include:
Fear of criticism from management, who may not appreciate negative feedback.
A culture of denial, where problems are downplayed or ignored, and those who raise concerns are shunned or interpreted as troublemakers or cranks or pushy; or of toxic positivity, where the pressure to only display positive emotions can lead to isolation.
Victimisation and bullying, which can occur when individuals speak out against the status quo, and which discourages others from speaking out.
Racism, misogyny and sexism, leading to the silencing of voices of women and ethnic minorities.
Lack of protection by managers of those who raise concerns about victimisation, bullying, misogyny, and racism and/or sexism.
Lack of support for those who do speak out, leaving them vulnerable and isolated.
A sense of futility, that whistleblowing will not make any difference.
The impact on patients and their families
When staff members are unable to blow the whistle, the responsibility often falls on patients and their families.   A family whose baby has suffered a brain injury at birth and who are likely to be overwhelmed by unimaginable feelings of fear and grief may consider they have no choice but to raise a complaint or pursue legal proceedings to find answers and prevent a similar outcome for others.  Not only does this place an already vulnerable family in an increasingly vulnerable position, and there is also a risk their concerns are treated as isolated cases. As a result, the opportunity to learn and make systemic improvements across healthcare services may be delayed or even lost.
There are other potentially devasting consequences for the individual baby with a brain injury and their family if NHS staff do not voice their concerns about the care provided.
Delayed Diagnosis and Treatment: If concerns about patient safety are not voiced, it could lead to delayed diagnosis and treatment of the brain injury. Early intervention is crucial for maximizing the child's potential for recovery and development.
Long-term Health Implications: Untreated or poorly managed brain injuries can have long-term health implications for children. These may include physical disabilities, cognitive impairments, learning difficulties, and behavioural challenges, impacting their overall quality of life.
Emotional and Psychological Impact: The families of children with brain injuries may experience emotional and psychological distress due to the lack of timely action by healthcare providers. Feelings of frustration, helplessness, and mistrust can arise, affecting the well-being of both the child and their loved ones.
Financial Burden: Providing appropriate care and support for a child with a brain injury can place a significant financial burden on families. If the injury could have been prevented or mitigated with timely intervention, the frustration may be compounded.
Legal Consequences: In some cases, families may pursue legal action against the healthcare providers or institutions involved if they believe negligence contributed to the brain injury. If NHS staff do not voice their concerns, the family may face an uphill legal battle to prove that the baby's brain injury could have been prevented. This can further strain relationships and add to the overall stress experienced by the family.
What can be done?
This is the million-dollar question and, at a systemic level, one that others far more qualified than I have been grappling with for decades.  At an individual level, it seems to me that a good place for a member of NHS staff to start is here: How To Speak Up – National Guardian's Office.  Although not without its critics, The National Guardian's Office (NGO) was established to support and oversee the implementation of the Freedom to Speak Up initiative, and offers support to healthcare staff who raise concerns, guiding them through the process.
Speaking recently, Jayne Chidgey-Clark, National Guardian for the NHS said:
"It is not acceptable that two in five workers responding to the [2022] NHS staff survey do not feel able to speak up about anything which gets in the way of them doing their job.
"These survey responses show us that there is a growing feeling that speaking up in the NHS is futile – that nothing changes as a result. When workers speak up about concerns, including the impact of under staffing and a crumbling infrastructure, their leaders themselves may struggle to be heard when trying to address these concerns."
"I would add my voice to that of others that this urgently needs to be addressed. Failing to do so risks compounding this sense that workers do not have the resources they need to deliver the high-quality care they want for their patients. With three in ten feeling unsafe to raise clinical concerns, this will have a direct impact on patient safety."
The specialist solicitors in the Child Brain Injury Team here at Bolt Burdon Kemp witness this relentless direct impact in the form of pain, suffering, loss of quality of life, loss of opportunity, financial and economic loss, and psychological and emotional distress on our clients and their families. While we aim to obtain the rehabilitation and compensation that will make a real difference to those babies and their families, it would be far better the avoidable damage were avoided.
There is no guarantee that speaking up will fix things. But without whistleblowers, you can guarantee they won't.
Jo Chapman is a Partner at Bolt Burdon Kemp specialising in Child Brain Injury claims.