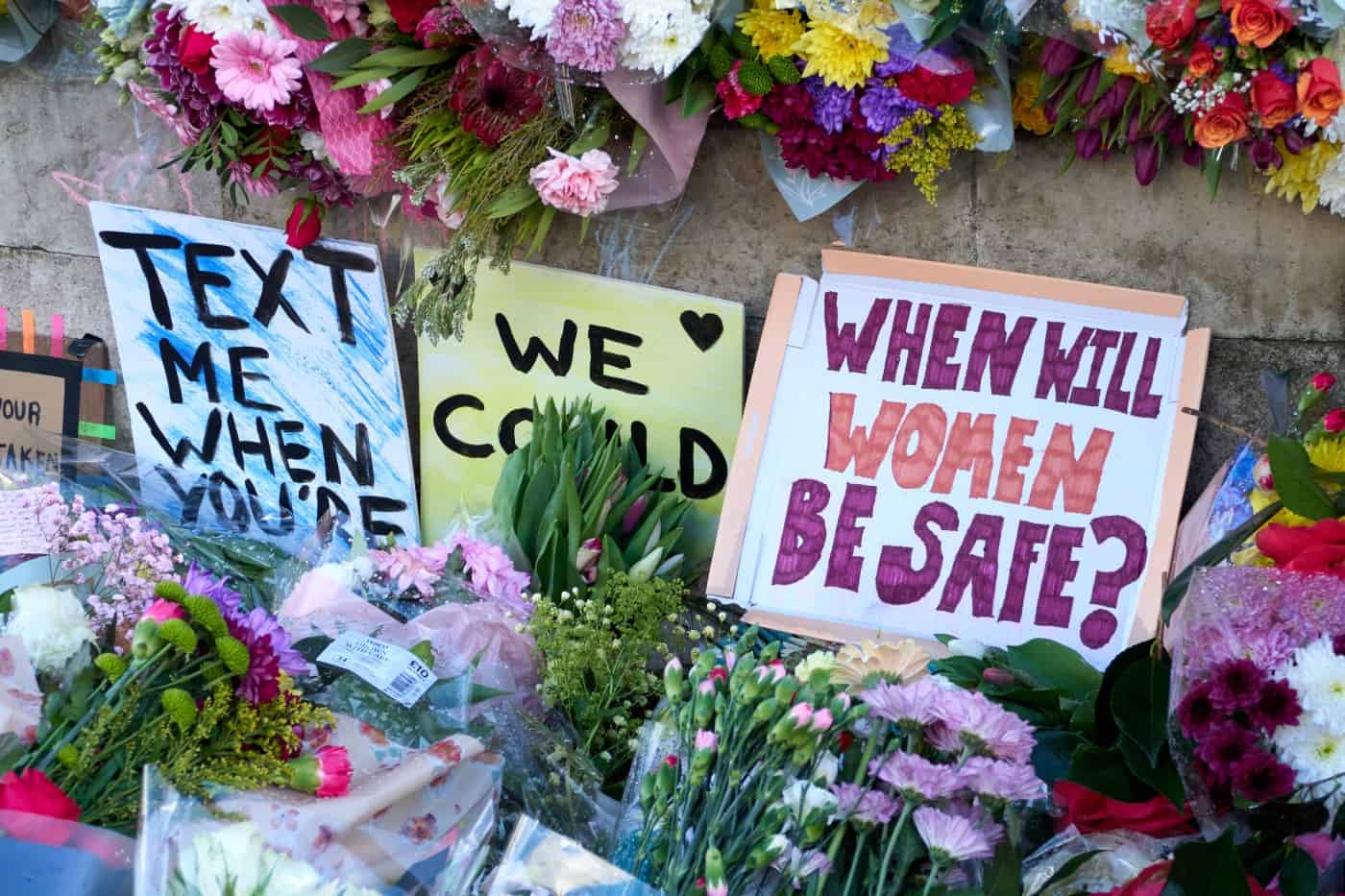 One year on from Sarah Everard's abduction and murder – has anything changed?
It took the abduction and murder of a young woman for society to truly sit up and take notice of what women have been saying for decades – we are not safe on the streets.
Sarah's disappearance galvanised women to march and speak up about the constant harassment and violence that we have endured for simply being women. If you were shocked by the stories shared by women such as:
Walking home with keys in our hands to use as a potential weapon.
Sharing Uber journeys when on board with friends so they could keep an eye on your movements.
Earphones on silent so we can be more alert to people following us.
Your parting wish to every girlfriend when you've been out for dinner, "Text me when you get home!"
Then frankly, you weren't listening hard enough to us before. None of this is new to us.
It is the human condition to try and make sense of atrocities. And in the immediate aftermath of Sarah's murder we held vigils and lawmakers made moves to provide further protections for women.
But has there been tangible change? The answer has to be a completely and utterly depressing no.
On 21 February 2022 ministers confirmed that they will reject the Lords amendment to the police, crime, sentencing and courts bill making misogyny a hate crime.
On 2 March 2022 the Women's Equality Party confirmed that in the last year at least 141 women have been murdered by men.
If previous years are to go by, Jess Phillips MP will read their names out in the House of Commons on International Women's Day.
To me, this does not indicate change.
Highlighting the problems women face is not changing the problem. I hoped that it would be the start of something tangible to effect change. And that is still my hope. But promises have been made for extra funding, better policing, better street lighting and yet those promises have still to be actioned. You can't help but wonder whether those promises will ever be actioned.
Until then I saw Janey Starling's words which hugely resonated with me:
"If I die at the hands of a man, I don't want a vigil. I want a riot."