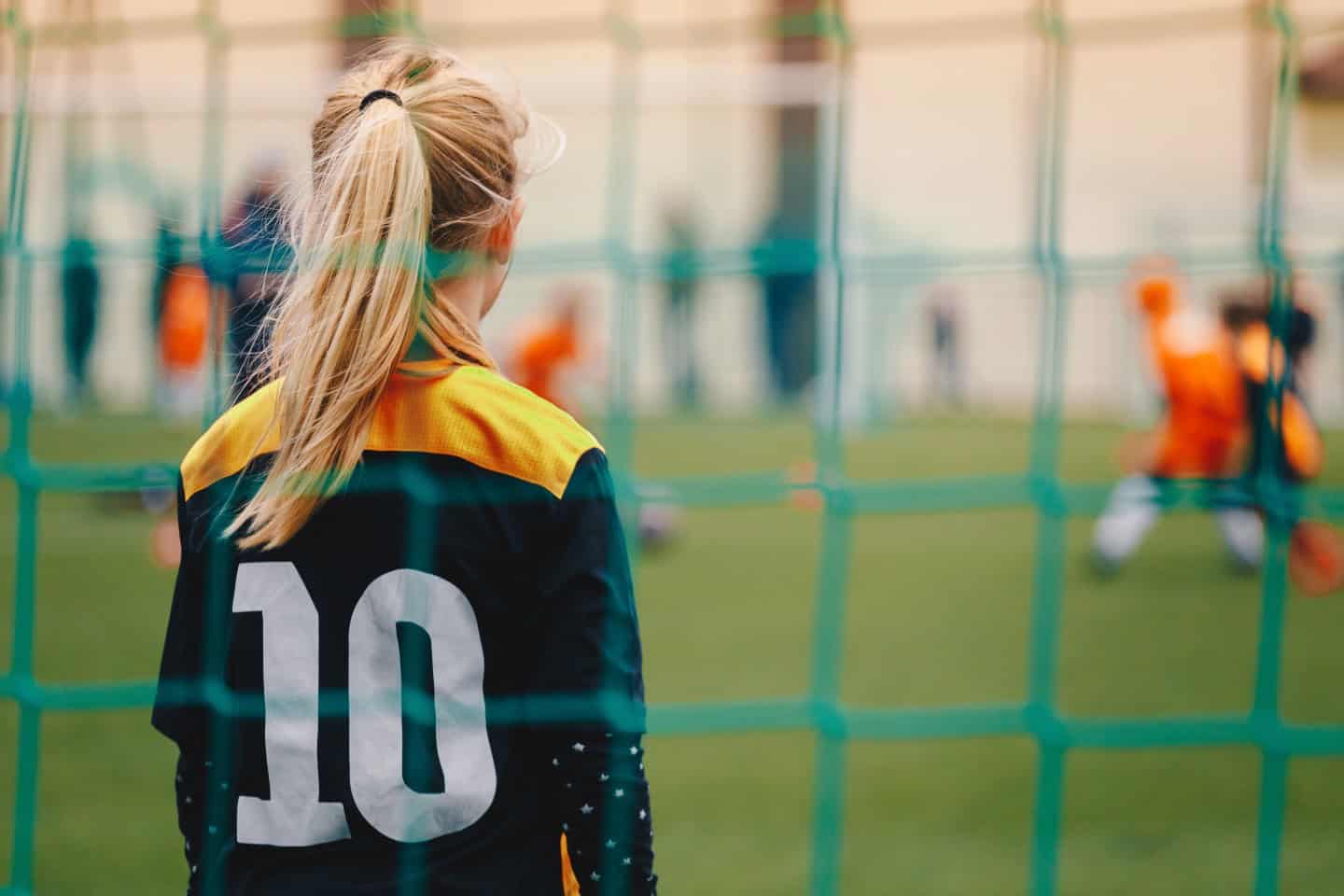 Luis Rubiales scandal is not isolated – why women in sport need more protection
Luis Rubiales, the now ex-President of the Spanish Football Federation, grabbed headlines around the world when he kissed player Jenni Hermoso after the Women's World Cup. Weeks later a women's football scandal also emerged on British soil. Here's why more needs to be done to safeguard women in sport.
The revelation this month that convicted paedophile Geoff Konopka was invited as a special guest for a football match between Manchester United and Everton in 2022 at Old Trafford has sent shockwaves through the world of women's football in the United Kingdom.
Konopka had an "active suspension" on the Football Association's safeguarding system preventing him from working in football when he was invited to the match, The Independent reported.
This was the first Women's Super League (WSL) match to be held at Old Trafford stadium according to The Guardian, and an important moment recognising the growing reputation of women's football.
Konopka, who was the former manager of Manchester United women's football team from 1983-2001, was convicted in 2011 of 19 offences against girls under the ages of 14 and 16.  His offences included gross indecency and indecent assault and he was sentenced to time in prison and placed on the Sex Offenders' Register for a decade.
Manchester United have since taken steps to cut ties and have apologised.
This comes in the wake of investigations into Spanish football official, Luis Rubiales's conduct during the 2023 Women's World Cup final where the Spanish women's team were hailed as world champions.
Rubiales was seen to grab his genitals in celebration of the team's victory over England's Lionesses. He then kissed Spanish player, Jenni Hermoso, during the medal ceremony. Hermoso has stated she did not consent to this kiss.
FIFA has initiated a disciplinary investigation into Rubiales's conduct and Spanish prosecutors are seeking formal charges for sexual assault and coercion. Rubiales maintains his innocence, but announced he would resign on Sunday, September 10, three weeks after the World Cup final.
His initial refusal to quit or accept responsibility ignited global outcry and sparked new conversations about the prevalence of sexism, harassment and assault that players face in women's football.
The news of Konopka's invitation from the club to attend a WSL match comes as a further example of why intentional and vigilant safeguards against sexual abuse and assault are required for women's football. In 2021, FIFA promised a separate body dedicated to safety in sport yet even now, in 2023, this body has yet to be established.
Football in the UK cannot wait for international action before implementing better practices for preventing and investigating sexual harassment and abuse within the women's game. Without proper safeguarding and response protocols here in the United Kingdom, the talent, professionalism, and groundbreaking athleticism of women's footballers will continue to be overshadowed by scandal.
Even worse, the risks remain that the players will be harassed and subjected to sexual assault and abuse.
Abuse in sport is not a unique phenomenon and athletes are human beings who, when subjected to sexual abuse, may have their mental health, physical health, professional performance, and emotional wellbeing compromised. These effects can be heightened when abuse is by a person, such as a manager or coach, who is in a position of trust and authority.
Prevention of abuse should always be the goal, but empowering players to come forward if they have experienced any form of abuse and supporting them to seek justice is just as important. Survivors of abuse do not have to stay silent and there are avenues for accountability.
Aside from being able to report sexual abuse to police, survivors of abuse can also seek justice and compensation through the civil claims process. The Abuse Team at Bolt Burdon Kemp specialises in bringing these civil claims on behalf of survivors of abuse.
If you or someone you know experienced sexual abuse as an athlete, be it from a football coach, manager, physician, or other person and want to have a confidential chat please do not hesitate to contact me to discuss your legal options.