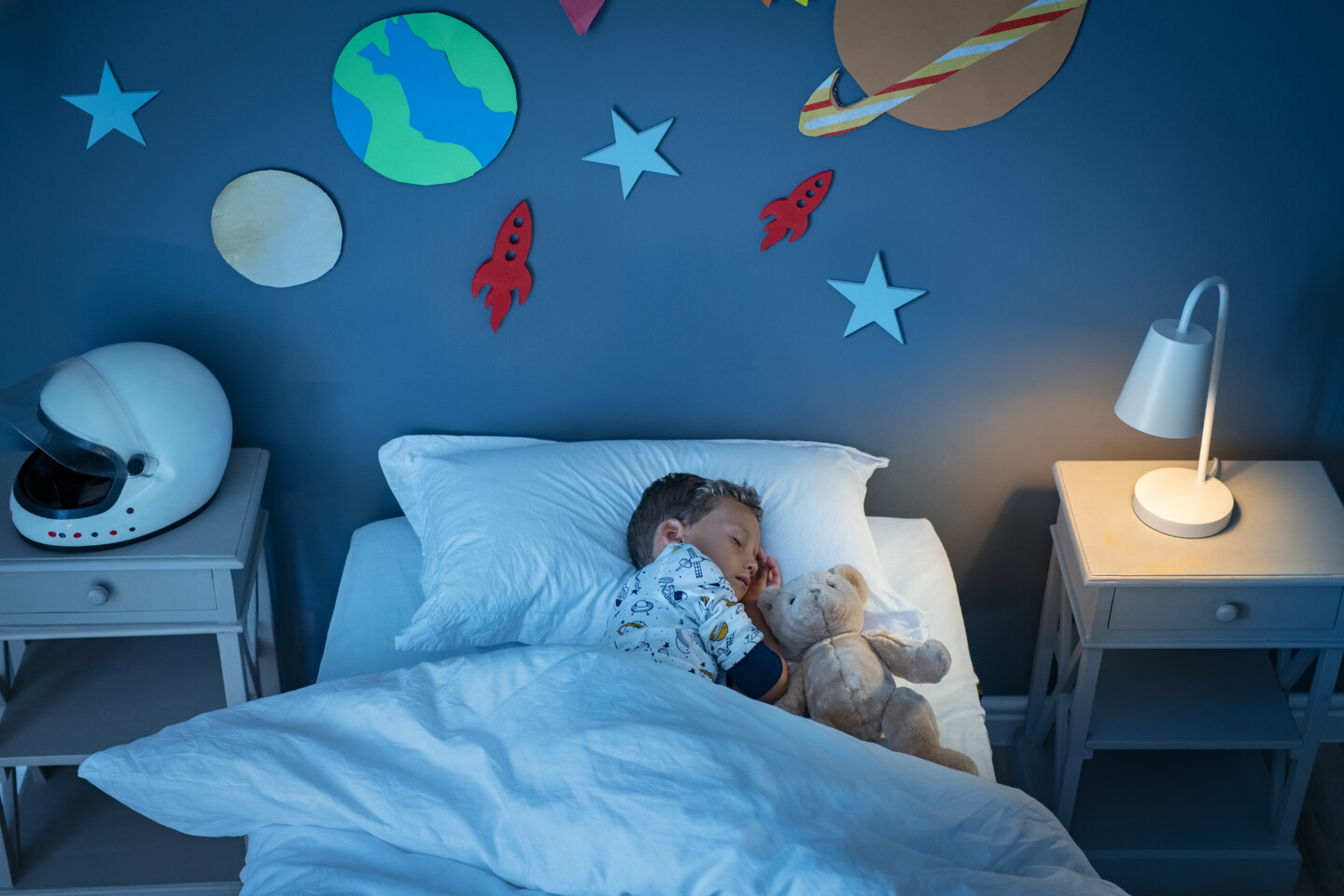 Counting Sheep: How to help your child with a brain condition sleep better
Sleep is essential for our physical and mental health. But how much sleep do we need? And what if your child has a brain condition that affects their sleep? Here are some tips to help.
According to the Child Brain Injury Trust, the amount of sleep we need changes with age. Babies and young children need more sleep than teenagers and adults. Each child is different, but here are some general guidelines for how much sleep children need by age, according to Great Ormond Street Hospital:
Infants 4 to 12 months: 12 to 16 hours including naps;
Children 1 to 2 years: 11 to 14 hours including naps;
Children 3 to 5 years: 10 to 13 hours including naps;
Children 6 to 12 years: 9 to 12 hours;
Teenagers 13 to 18 years: 8 to 10 hours.
Children with brain conditions may have more trouble falling and staying asleep than other children. This may be due to damage to the part of the brain that regulates sleep. It can also be due to the hospital environment and medical treatments disrupting the child's normal sleep cycle, causing sleep problems even after the child comes home.
Sleep disturbance can affect the child's mood, behaviour, learning and recovery and have a significant impact on the whole family.
As a solicitor in the Child Brain Injury Team at Bolt Burdon Kemp, I work with children who have suffered brain injuries due to clinical negligence. I know how challenging it can be for parents to help their children sleep well.
That's why I want to share some tips and resources that may help you and your child get a better night's sleep.
Tips to improve your child's sleep
Different things may help your child relax before bed. Here are some suggestions that you can try:
Establish a consistent routine. Encourage your child to go to bed and wake up at the same time every day. Make sure your child goes to the toilet before bed and discourage the use of electronic devices like TVs, phones, and tablets an hour before bed. They emit blue light that leads to wakefulness by suppressing melatonin, the sleep hormone.
Ensure your child has some down-time before bed. Calming activities like reading a story, listening to soft music or having a bath can help relax mind and body. You can also use toys to act out the bedtime routine with your child to help them learn healthy sleep habits.
Create a comfortable sleeping environment. Adjust the temperature according to your child's preference. Some may like heavy blankets and some will prefer lightweight bedding. Use a comforting object like your child's favourite toy or blanket to help them know it's time to go to bed.
You can also keep a sleep diary to track what affects your child's sleep quality. This can help you identify what triggers poor sleep and what improves it.
Equipment and services
Some equipment and services can help you and your child with sleep issues:
Contact runs online sleep workshops led by trained sleep practitioners. They can give you advice on how to improve your child's sleep habits and deal with common sleep problems. You can learn more and book a place here.
Fledglings is Contact's non-profit shop that helps parents find products that can help children at bedtime. They offer body vests and sleepwear, stay-on duvets, waterproof pillows and duvets, and other items that can make bedtime easier and more comfortable. You can find out more and order online here.
Cerebra provides a sleep advice service that offers one-to-one support for families of children with brain conditions who have sleep difficulties. They have a team of sleep practitioners who can offer tailored advice, information, and resources. You can find out more and request support here.
Getting help
At Bolt Burdon Kemp, we represent children who have suffered brain injuries due to accidents or clinical negligence. We know at first-hand that children with brain conditions can suffer from fatigue and issues sleeping and that this affects not only their recovery and quality of life but also their family's health and quality of life.
Our focus is to get our clients the therapies and services they need as soon as possible through their compensation claim. To this end, we will instruct a sleep medicine specialist, such as a paediatric psychiatrist, neurologist or psychologist to assess your child's needs and suggest a plan tailored to your child.
This could include employing waking night carers to help and reassure your child throughout the night as part of your child's care package.
If you think your child has suffered a brain injury due to an accident or clinical negligence, please contact one of our friendly solicitors for free legal advice and guidance on 020 3603 3818.