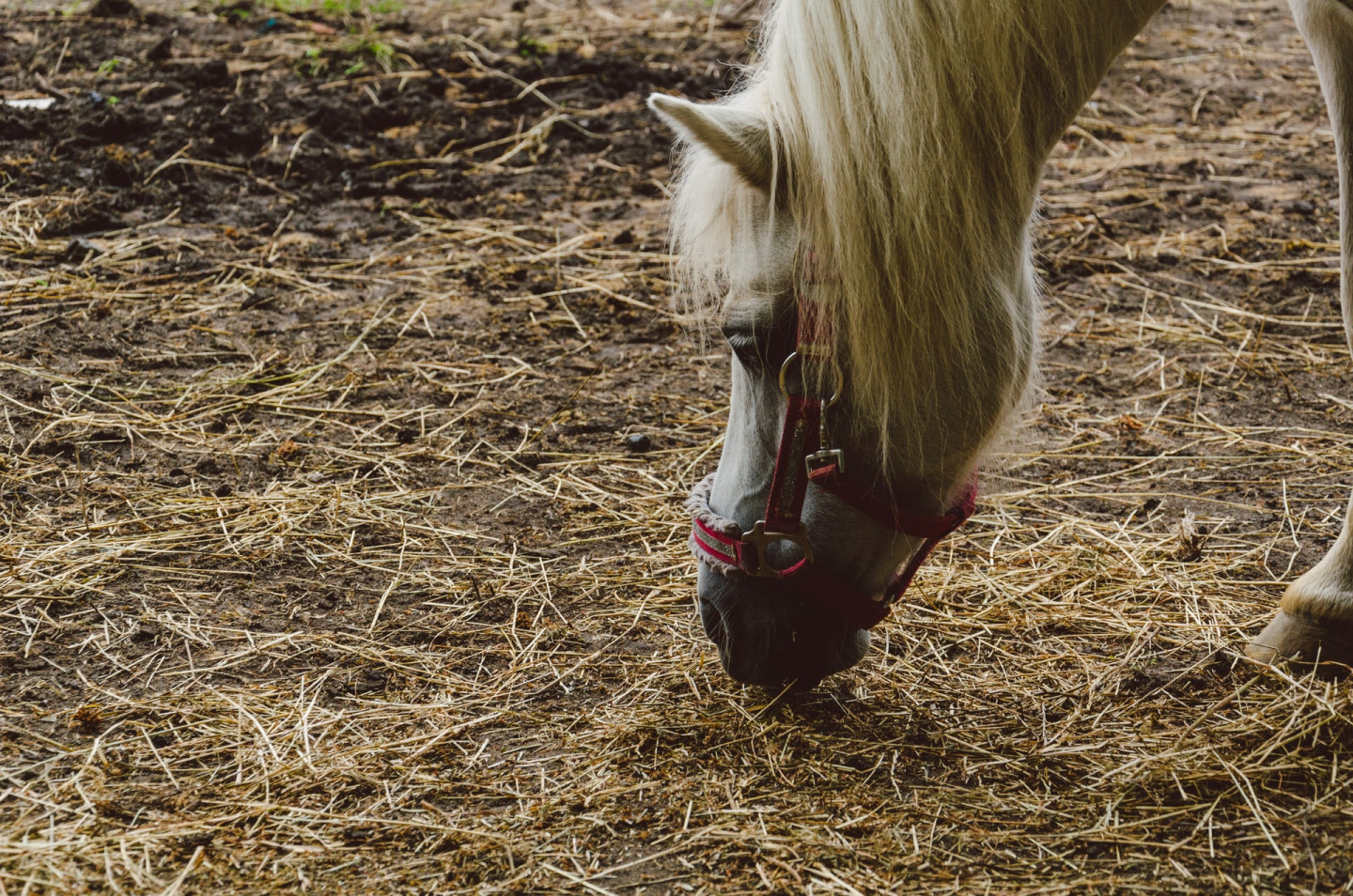 "It's what you can do that counts" – BBK are proud to support Penniwells Riding School
Bolt Burdon Kemp are the proud sponsors of Coco, a pony at Penniwells Riding school in Elstree.  Coco is no ordinary pony and Penniwells is no ordinary riding school.  What's special about Coco and Penniwells and why and how does BBK support them?  Read my introduction to the world of Coco and Penniwells to find out.
Introducing Coco
Coco is a grey gelding about 11 years old and about 14 hands high (57 inches from the ground to the highest part of his shoulder).  He's a real character who loves to play football in his stable amongst his variety of toys!  He makes sure Beauty, the teeny tiny bay mare next door, knows who's boss by turning his back and kicking the stable partition if she comes to close to the bars.  He shows his dislike of grooming that's rather too brusque by putting his ears back flat against his head and turning to nip you if he can.  You definitely wouldn't walk too close to his hind quarters.  But a nice soft touch with a gentle smooth brush will send him off into a doze.  In other words, he can be a bit cheeky and perhaps has ideas above his station.
But, put a small, vulnerable child with severe autism or learning, communication, sensory or physical disabilities on his back and he's the kindest, gentlest, sweetest, most dependable little pony.  Coco's special because he's a Riding for the Disabled Pony.
Penniwells, Riding School for the Disabled
Like any other well-run yard, Penniwells smells of hay and horses and hums with the sounds of ponies munching, bees buzzing, birds singing, the swish of stableyard brooms and the chatter of staff and volunteers as they fill hay nets and muck out.
Penniwells, however, is no ordinary riding school; it is an RDA accredited Riding for the Disabled Centre.  All its ponies and horses are specially selected and trained for the important work they do, the tack includes special stirrup irons and fittings so that riders' feet don't fall out of stirrups and a platform lift raises riders up to a height where they can mount a pony or horse with ease.
"It's what you can do that counts"– motto of the Riding for the Disabled Association
As well as the wonderful ponies and horses in the yard, Penniwells has an extraordinary team of people:  Sarah Healing, a BHS Stag 4 Accredited Coach & RDA Senior Coach is Centre Manager and Coach; Lucy Stevens RDAGI is Instructor and Groom; Megan Morgan RDAGC UKCC Level 2, is Yard Manager; not to mention the many individuals –  young and not so young, able and differently-abled – who volunteer hours of their time to help the yard and lessons run smoothly.
Penniwells' aim is to provide disabled people – adults and children – with the opportunity to benefit their health and well-being through riding and stable management sessions.  All riders receive specialist professional tuition tailored to their personal ambitions and capabilities.  Instructors work closely with physiotherapists and other health professionals to encourage every individual to aim for attainable goals – some modest, such as riding for pure therapeutic value, others far more ambitious, including competing at Regional, National and International Level within RDA and Para-Dressage.
Why does Bolt Burdon Kemp support Penniwells?
We secure compensation for individuals who have suffered serious injury.  Our work includes obtaining funds for our clients' ongoing therapy and rehabilitation, which may include activities such as hydro (or aqua) therapy and Equine-Assisted Activities and Therapy.  Above all we are passionate about helping people and improving the quality of their lives.
At the same time, corporate and social responsibility is incredibly important to us.  We see ourselves as very much a part of the local community and support local charities and not-for profits that support our clients and other people injured like them.  We spend time with the charities we are passionate about.
As a partner in the Child Brain Injury team, I want my clients to have the best quality of life possible, despite their injuries.  For many of my severely injured clients, the pleasures they receive through the senses of sight, hearing, touch, smell and taste are key to their well-being and ability to engage with the world.  For them, a riding school environment offers an abundance of sensation and can really enrich their lives.  Some of my clients need to be given every opportunity to develop and practice skills they find difficult.  Riding and working with horses offers a huge range of physical and mental challenges in a disciplined and supportive context.
As a keen horse rider myself, I love being around these amazing creatures.  They have given me immense pleasure over the years.  They have challenged me in ways I would never have imagined and inspired awe by their power and humility by their capacity to forgive.
So, when the opportunity arose for BBK to sponsor a pony at Penniwells, we didn't hesitate; it ticked so many boxes.
What is Equine Assisted Therapy and how can it benefit people with disabilities?
Equine-Assisted Activities and Therapy (EAAT) encompasses all forms of therapy that involve interactions with horses, ponies and donkeys.
The earliest record of horses being used as a therapeutic aid is in the writings of Hippocrates, nearly 2500 years ago, who discussed the therapeutic value of riding.  It was prescribed for gout, neurological disorder and low morale in the 17th century and in 1946 Equine Therapy was introduced in Scandinavia after an outbreak of polio.
Today, common types of EAAT include:
Therapeutic horseback riding:  This usually involves and a certified therapeutic riding instructor, two or more volunteers, and a horse or pony, to help an individual ride a horse and work with it on the ground.
Hippotherapy:  This involves an occupational therapist, a physiotherapist, or a speech and language therapist working with a client and a horse to influence the client's posture.
Equine-assisted learning (EAL):  This describes  an "experiential learning approach that promotes the development of life skills … through equine-assisted activities." (1)
Equine-assisted psychotherapy (EAP):  This does not necessarily involve riding.  Mental health professionals work with one or more clients and one or more horses using activities such as grooming, feeding and ground exercises to help the clients learn about themselves and others.
Therapeutic carriage driving involves controlling a horse while driving from a carriage seat or from a wheelchair in a carriage modified to accommodate the wheelchair.
Equine-Assisted Activities (EAA) incorporates all of the above activities plus horse grooming, and stable management, shows, parades, demonstrations, and so on.
"EAAT Definitions". PATH International. Retrieved 16 January 2016.
How does Bolt Burdon Kemp support Penniwells?
Bolt Burdon Kemp is covering all Coco's costs of feeding, bedding, shoeing etc, through the year.  We've given him his own rug and numnah and a special name plate for his stable.
The best bit, as far as I am concerned, is that as often as my work allows I volunteer at the yard on a Friday morning.  Along with other volunteers, I help with grooming, tacking up and untacking, mucking out and tidying the yard and also during the riding lessons.
The children who ride on a Friday morning are from two local special schools.  They have a range of difficulties, including physical difficulties, such as limited mobility, postural challenges and movement disorders, including cerebral palsy, as well as behavioural or learning difficulties, such as ASD, genetic disorders and attention deficit and hyperactivity disorders.  After being fitted with a hat, each child is helped onto the pony from the platform lift and once girth and stirrups are adjusted it's "Ready, Steady, Walk on".  The pony is usually – but not always – on a lead rein with a volunteer controlling or helping the child to control the pony's speed, direction and pace and reinforcing the instructors' directions.  Sometimes volunteer helpers also walk alongside the pony to give added support to the rider if needed.
Safety and discipline are paramount and what's astonishing to me is how (with some notable exceptions) even the most distracted child is able to maintain focus on the instructor and be "in the moment".  At the end of the half hour lesson, the riders bring their ponies to a halt, thank their ponies and helpers and are helped to dismount.  Rarely will a rider simply walk away, instead he or she will linger a few moments, touch their pony's head, maybe kiss its nose and have a bit of a chat with it, before leaving to get on the bus back to school.  I find this utterly charming.
This short introduction to the world of Coco and Penniwells doesn't convey the joy and delight it brings to the children who ride there and to me so I'll be regaling you with stories of my Friday morning encounters with characters – equine and humane – from time to time over the next few months.