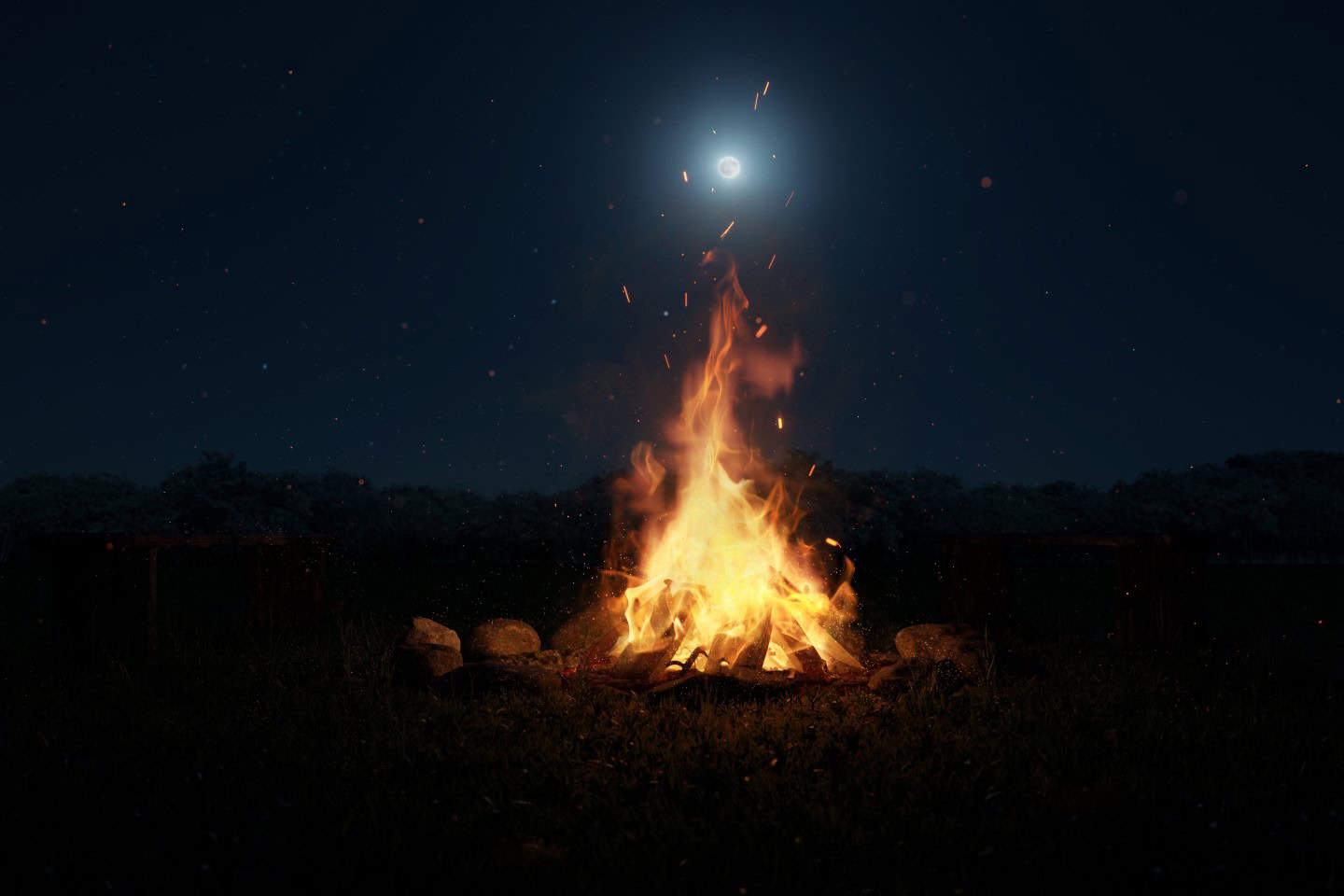 Burn injury and scarring – can you bring a personal injury claim?
According to NHS England up to 130,000 victims of burn injuries visit Accident and Emergency (A&E) departments throughout the UK each year. These injuries are sustained in a wide variety of circumstances.
Sometimes no one in particular is to blame and more often than not the injuries sustained are minor and do not have lasting consequences. However, sometimes an accident is someone else's fault in full or in part and on some occasions the injuries sustained are serious and life changing, and there are circumstances which can result in a claim for personal injury
Types of accidents and preventative measures
Burns and scarring can happen for a variety of reasons, some of the most common being:
Fireworks and bonfires
Figures from NHS Digital have revealed that there were almost 2,000 occasions of people going to A&E linked to fireworks in 2018-19, with bonfire night being one of the busiest nights of the year for the fire and rescue services in the UK. Injuries to children make up a large number of these, with over 550 children under 16 being taken to A&E in the four weeks surrounding bonfire night alone.
Burn injuries that are caused by fireworks, bonfires, sparklers and other burning accessories at public events and displays can be especially traumatic. Fireworks burn at almost 2000 degrees Celsius, and can travel at speeds of up to 150mph causing severe burns, serious physical injuries and even death.
When attending these events, you place your confidence in the organisers to ensure that all required safety measures are in place. However, accidents can happen due to fireworks being misdirected, overcrowding around sparklers, lack of safety barriers near flames or a failure to make provisions for emergency care.
If you or your child has been injured while at a public firework event, you should report it to the event organisers as soon as possible and file an official complaint.
My colleague Ben Pepper has written a blog about firework and bonfire accidents which goes into these issues in detail.
Accidents at work
According to The Health and Safety Executive (HSE) statistics there were 983 non-fatal burn injuries at work that were reported during the 2020/21 period. Also during this period, there were two fatal burn injuries reported.
Burn injuries at work can be caused in many different ways, including working with open flames without appropriate protection, working with defective equipment, injuries sustained following electric shocks and accidents in kitchens through cooking or the use of hot water are some common examples.
Some jobs involve employees coming into contact with substances and chemicals daily that, when in contact with skin, can cause catastrophic, irreversible damage to the skin and internal organs.
The HSE has noted that burns and scalding is a predominant threat to those who work in the medical sector, construction, the cosmetic industry and those who are a part of the health and social care sector.
Many of these dangerous situations can be prevented if risk assessments are carried out, routine inspections take place, employees are suitably trained, the right personal protective equipment (PPE) is provided and the workplace environment is safe.
Accidents at school
Children are particularly vulnerable to being involved in an accident, one of the consequences of which can be suffering from burns and scarring. A child's understanding of risk is much lower than that of an adult. Unfortunately, lack of protection, insufficient training and inability to respond promptly to an incident may mean that a child can suffer a burn injury whilst in school.
Some of the most common scenarios involve Bunsen burner injuries, burns caused by defective electrical equipment such as computers and burns suffered in cookery classes.
Road traffic accidents
One of the leading causes of burns in a road traffic collision is when the airbag goes off. The substances and components used to allow the airbag to expand when a crash has happened can cause burns. This may only cause minor burns but enough that permanent scarring may occur.
More severe burns can be sustained in road traffic accidents, either due to vehicles catching fire or as a result of the road's surface – cyclists and motorbike users are particularly vulnerable to this risk.
Consumption of food and beverages
Food producers such as restaurants, cafes and fast food suppliers can cause burn injuries to their customers if their products are too hot for consumption.
Laser hair removal
Burns can be caused at beauty salons especially when laser hair removal is involved. This can happen due to mistakes made by the staff, the use of faulty machinery and a lack of pre-consultation checks such as patch tests to ensure the procedure was safe.
Faulty products
Products, especially electrical products, can cause severe burns and electrocution if they are faulty or do not adhere to the standards set out by law.
If a product is not wired correctly or there are voltage issues, they can cause burns.  Electricity can be hazardous if products are faulty or an untrained person attempts to rectify or manage any product that requires electricity. Burns from electricity can be minor, but many can be severe, even fatal.
Classification of burns
Doctors usually determine what type of burn you have. When analysing the burns that you have suffered, they will be classified into one of the following categories:
First Degree burns
A first degree burn damages the top layer of the skin, and although it might sting and become discoloured, it is unlikely to cause a break in the skin or any lasting damage.
Second Degree burns
Second degree burns are more serious and damage lower levels of the skin. These burns are usually more painful, will cause blistering and potentially scarring. A burn of this type that covers at least 10% of the body is likely to cause shock as well as dehydration.
Third Degree burns
A third degree burn is the most severe as all layers of the skin are destroyed, as well as the fat and tissue that lies beneath the dermis. This type of burn usually results in loss of skin and makes it necessary for the patient to have a skin graft. It is likely that recovery from this damage will take a long time and be much more invasive and painful than other burn types. Permanently visible scarring with this type of burn is almost certain.
Your medical team will also provide information on the percentage of your body that was burnt. The larger the area, the more severe your injury.
The time scale in which the body is exposed to the component that causes the burn is very important. If the exposure lasts for a long time, then the damage to the burned area will be much worse than if the contact was very short. Peripheral circulation and thickness of people's skin can also play a part in how a burn is treated as well as how quickly treatment is delivered after the burn occurs.
Injuries linked to burns
There are a number of related illnesses that you may suffer from because of a burn. This might include dehydration, surrounding skin irritation and infections to wounds.
In addition,  the emotional or psychological impact of any injury can be high.
Bringing a burn injury claim
As I said at the start of this blog, sometimes no one is to blame for an accident, and no claim can be pursued. However, when an accident is someone else's fault, and in particular where serious and life changing injuries have occurred as a result, a compensation claim can fund much needed support and treatment to improve the life of the person who has sustained the injury.
The amount of compensation that is paid to you will depend upon how severe the symptoms and lasting impact of your injury is considered to be. When calculating this the following will be taken into consideration:
General Damages
These cover the pain, suffering and loss of amenity (PSLA) you have experienced due to your burn injury and scarring. This could also potentially cover any psychological damage caused by the accident or injury.
Burns can be unpredictable, and also, how they scar and claim amounts will be different for every person depending on the type and degree of burn.
Special Damages
Such damages cover the victim's personal circumstances and helps to put you back into the financial state you were in before the incident took place. Some specific things that can be included within burn injury claims include financial losses incurred in the past or likely to occur in the future such as:
Care costs
Travel costs
Prescription costs
Treatment and rehabilitation costs
How much and what can be claimed for a personal injury can differ from one case to the next. No two cases are ever the same, as no two accidents that happen are ever the same.
What to do next
Anyone can make a burn injury claim if they feel that the burn was caused due to the negligence of another.
If you sustained a burn injury at work there are specific regulations that allow employees who have been injured through unsafe working practices and/or the negligence of the employers, to hold them responsible for accidents that could have been prevented.
If you are considering making a claim for burns injury compensation you can speak to a specialist personal injury solicitor who deals with burns and scarring injury claims to see whether you have a personal injury claim.
A successful legal claim could help you get your life back on track and may help prevent future accidents from occurring.