Bolt Burdon Kemp lawyers complete half marathon for RoadPeace
At Bolt Burdon Kemp, we are passionate about supporting the charities that provide vital services to our clients and their families following life changing injuries.
On Sunday 12 October 2012, Bolt Burdon Kemp's Ben Pepper and Jenna Andrews ran the Royal Parks Foundation Half Marathon to raise money for RoadPeace.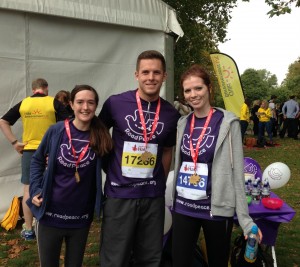 RoadPeace is a charity that offers emotional and practical support to people bereaved and seriously injured, as a result of accidents on our roads. RoadPeace also campaign to improve road safety and justice for road accident victims.
Along with 16,000 other runners, Ben and Jenna ran the 13.1 mile route, which took in some of London's most green and picturesque spaces, as well as famous landmarks such as Buckingham Palace, the London Eye, the Houses of Parliament and the Royal Albert Hall.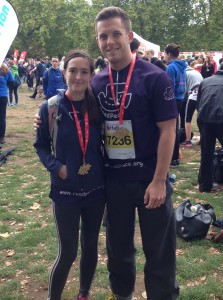 After encouraging each other to keep going despite the fatigue, Ben and Jenna crossed the finish line together after a very respectable two hours and eight minutes.
In addition to their recent fundraising for RoadPeace, Ben and Jenna also took part in the Kamikaze Run earlier this year, along with other members of Bolt Burdon Kemp, to raise money for the Child Brain Injury Trust.