APIL Injury Prevention Week 2020
Slowing down
Back in 2014, Bolt Burdon Kemp wrote about the government's proposal to research the effects of cutting urban speed limits from 30mph to 20mph.  Our blog highlighted some studies which showed that, until children are nine or ten years old, they have difficulty judging the speed of travelling vehicles and how long they have to cross a road safely.  The government's proposal was a welcomed step towards making our roads safer for children across the country.  You can read our 2014 blog here.
In November 2018, the government's report was published.  The '20mph Research Study' found that the majority of residents, non-resident drivers and cyclists (between 69% and 89%) perceived 20 mph speed limits to be beneficial for residents, cyclists and pedestrians and they're not alone – The World Health Organisation recommends 20mph limits as best practice in residential areas.
20's still plenty!
Fast forward to 2020 and many local authorities in the UK have implemented 20mph speed limits to improve road safety.  According to The Times, a third of the UK's population live in urban areas that either already have a 20mph speed limit or will do soon.
All Transport for London roads within the congestion zone will be subject to the limit by the end of 2020.  The Mayor of London also wants to introduce the 20mph limit on high-risk roads in London's suburbs.  He said the "bold and far-reaching plans" will help to reduce the more than 2,000 people who are killed or seriously injured on London's roads each year.
Participants in the government's research also expressed almost universal support for 20mph limits near schools.  There are large numbers of vulnerable young people outside of schools at start and finish times and it is clear that the participants realise the importance of protecting them.
20mph limits have numerous benefits.  The introduction of 20mph speed limits in areas of London has contributed towards a 50 per cent reduction in the number of children killed or seriously injured on the roads (see British Medical Journal).  This is encouraging.
These 20mph zones not only reduce casualty figures, they improve quality of life by transforming streets into areas where people are happy to cycle and children are able to walk to and from school in safer environment.
Children and Road Safety – the statistics
Speeding causes thousands of serious road accidents and injuries every year.
A person walking who is hit by a vehicle travelling at 30mph is up to five times more likely to be killed than if they were hit at 20mph but did you know that travelling one mile through a residential area at 20mph instead of 30mph will only add 1 minute to your journey time?
Research has shown that children may not be able to detect vehicles approaching at speeds in excess of 20mph.  This creates a risk in urban settings where traffic speeds are higher than 20mph and means that even when children are paying close attention to the road they may still take risky crossing judgements.
Child pedestrians still account for the majority of children killed or seriously injured on our roads.  By reducing the limit to 20mph, drivers can reduce the risk to children walking to and from school.
One in eight parents have said that they are very concerned about their children's safety on the roads
APIL's Injury Prevention Week
As many children prepare to return to school in September after a long time off it is so important that they can do so safely.  This week, 17-21 August 2020, is Injury Prevention Week.  This is an annual campaign by The Association of Personal Injury Lawyers ('APIL').  APIL is a not-for-profit organisation representing injured people.  The focus of the campaign is on road safety for pedestrian, with a particular focus on children who will be preparing to go back to school in September.  The theme has been selected on the back of a survey, carried out in partnership with YouGov, which finds 12% of UK parents are very worried about their child's road safety awareness.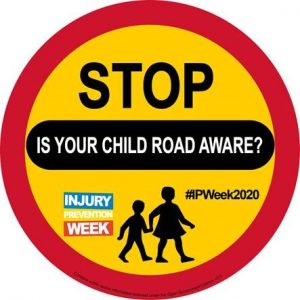 My colleagues and I in the Child Brain Injury team have seen the life-changing effect of road traffic accidents on children because of speeding.  Many of our clients are left with serious life changing brain injuries as a result.  The long term effect on our clients and their families is devastating, with many requiring life-long care and therapy as a result of the accident.
As part of the claim for compensation arising out of injuries sustained in a road traffic accident, we obtain a report from and Accident Reconstruction Expert.  Many of these reports demonstrate that accidents could have been avoided had the driver been travelling at a lower speed.  It is especially heart breaking to learn that our client's injuries could have been prevented if the driver travelling at a slower speed.
I clearly remember first being allowed to walk to school with my friends (even if my Mum was walking just 15 feet behind me).  I felt so grown up!  Walking/cycling to and from school is a great way for children to socialise and get in some exercise.  It also reduces the congestion around school gates.  I hope that the government and drivers continue to take responsibility in making our roads a safer place for children.