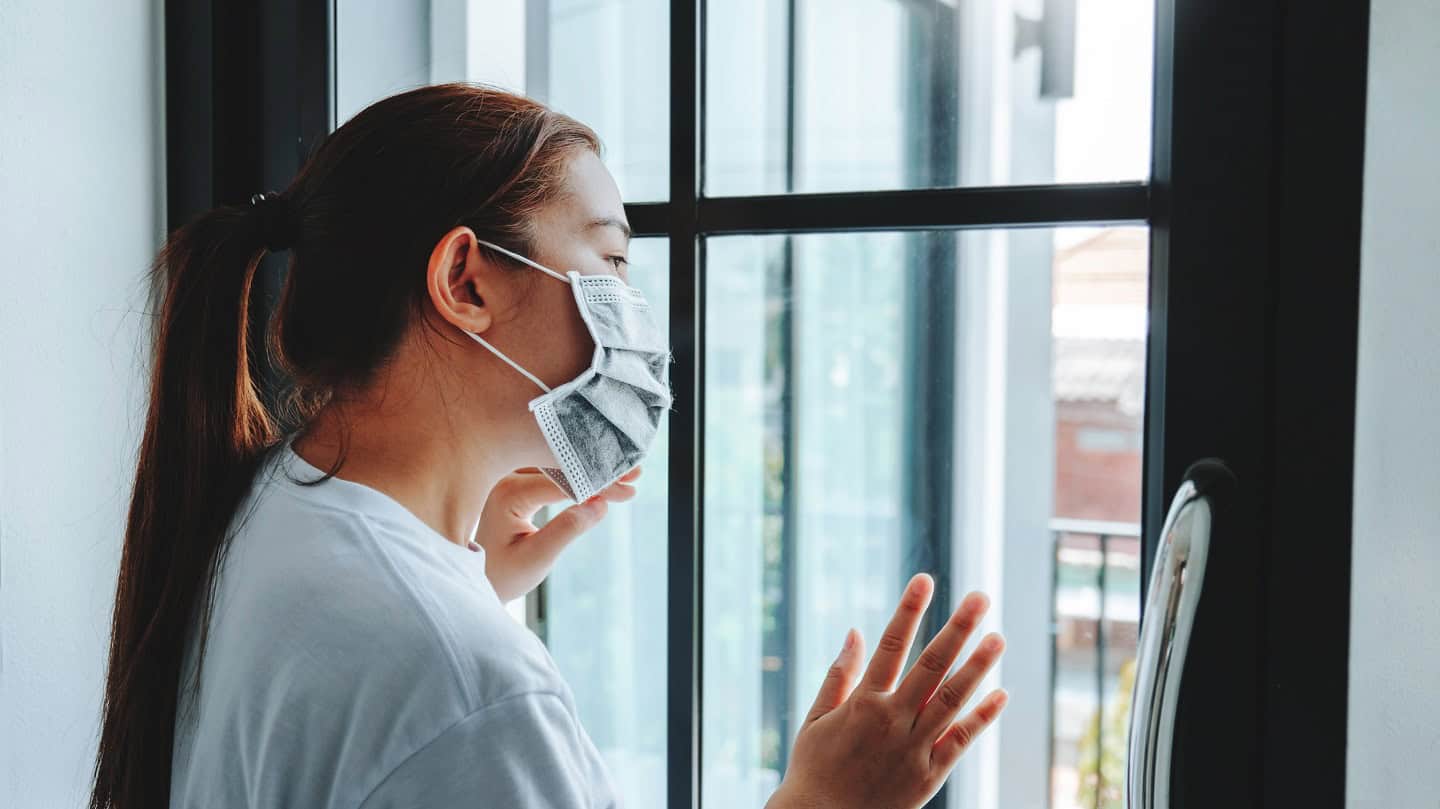 Action for Brain Injury Week – The impact of lockdown on brain injury survivors
This week is action for brain injury week.  Headway, the brain injury association, work incredibly hard during this time to raise awareness of the impact that acquired brain injury can have on peoples' lives and their work supporting individuals with an acquired brain injury.
The theme for this week is "A Life of Lockdown".  Social isolation following a brain injury is unfortunately very common and this has been made worse by the COVID-19 pandemic.  This incredibly important campaign gives a voice to survivors to raise awareness of the challenges people face following a brain injury.
Common symptoms following a brain injury
People who suffer a brain injury may experience a number of symptoms which could include:
Headaches
Anxiety
A change in behaviour
Sensory issues
Memory issues
Fatigue
Impulsivity
Sleep disturbance
Reduced motor skills
Speech and language issues
Disinhibition
Reduced social skills
Impact of isolation
For many, these symptoms can have a profound impact on their confidence or desire to leave their home to socialise or even to buy essentials.  Long periods of enforced isolation during the pandemic, in addition to brain injury symptoms, have resulted in many people suffering a deterioration in their mental and physical health.
Unsurprisingly, Headway has found that more than 70% of brain injury survivors have seen a deterioration in their social life following a brain injury.  They have shared an inspirational story from a brain injury survivor who explains the isolation and loneliness she felt following her brain injury.  She explains how she needed to tell her friends that she was struggling and explain what she found difficult and what she needed help with.  Afterwards, she found that her friends were much more supportive and helpful because of their increased awareness and understanding.
With lockdown restrictions easing, many people are experiencing anxiety about emerging from lockdown.  This is particularly so for those with a brain injury as the symptoms they experience can heighten their anxiety or make the outside world feel more difficult to manage.
Headway have created a very helpful video about how emerging from lockdown can be especially difficult for those with a brain injury.  They highlight how some brain injury survivors are finding it daunting to think about returning to "normal".  They give helpful and reassuring tips to deal with anxiety and emerging from lockdown.  These include how to manage fatigue and the importance of not feeling pressurised as restrictions ease.
Help and support available
In Person: As lockdown restrictions ease, Headway's groups and branches will be available to support people with a brain injury, their families and carers.  These amazing support groups offer a friendly and inclusive environment to speak to others who truly understand.
By Phone: The Freephone helpline is open Monday to Friday, 9am to 5pm.  You can call the helpful team on 0808 800 2244.
By Email: helpline@headway.org.uk
Online: The Headway website has a wealth of information and support about dealing with a brain injury for both individuals and their friends or family.  Their HealthUnlocked community has over 8,000 members and a wealth of blog posts about lots of different issues, from support for family members to welfare benefits.
How Bolt Burdon Kemp can help
Bolt Burdon Kemp is a solicitors' firm specialising in complex and high value injury claims.  We have a specialist team who work for individuals who have suffered an acquired brain injury.  We fight to secure the compensation our clients need to safeguard their futures.
One of the benefits of having a successful compensation claim is the opportunity to access interim payments throughout the claim to fund rehabilitation, care and support.  Often, the symptoms individuals experience following a brain injury, including social isolation, can be improved by a tailored rehabilitation and care package facilitated by an experienced brain injury case manager.
A case manager is responsible for overseeing and managing the overall care of the person with a brain injury.  Early intervention of rehabilitation for people who suffer an acquired brain injury is so important as it can improve their outcome and help to reduce their feelings of isolation.  The case manager will prepare an individually-tailored care plan or treatment programme for each client, which is designed to meet the person's specific health, social and emotional needs.
If you or a loved one have suffered a brain injury as a result of an accident, or medical negligence, Bolt Burdon Kemp can assist.  We are passionate about helping clients to achieve the best outcome following an injury and work hard to work hard to ensure that our clients can receive the best rehabilitation and support possible.