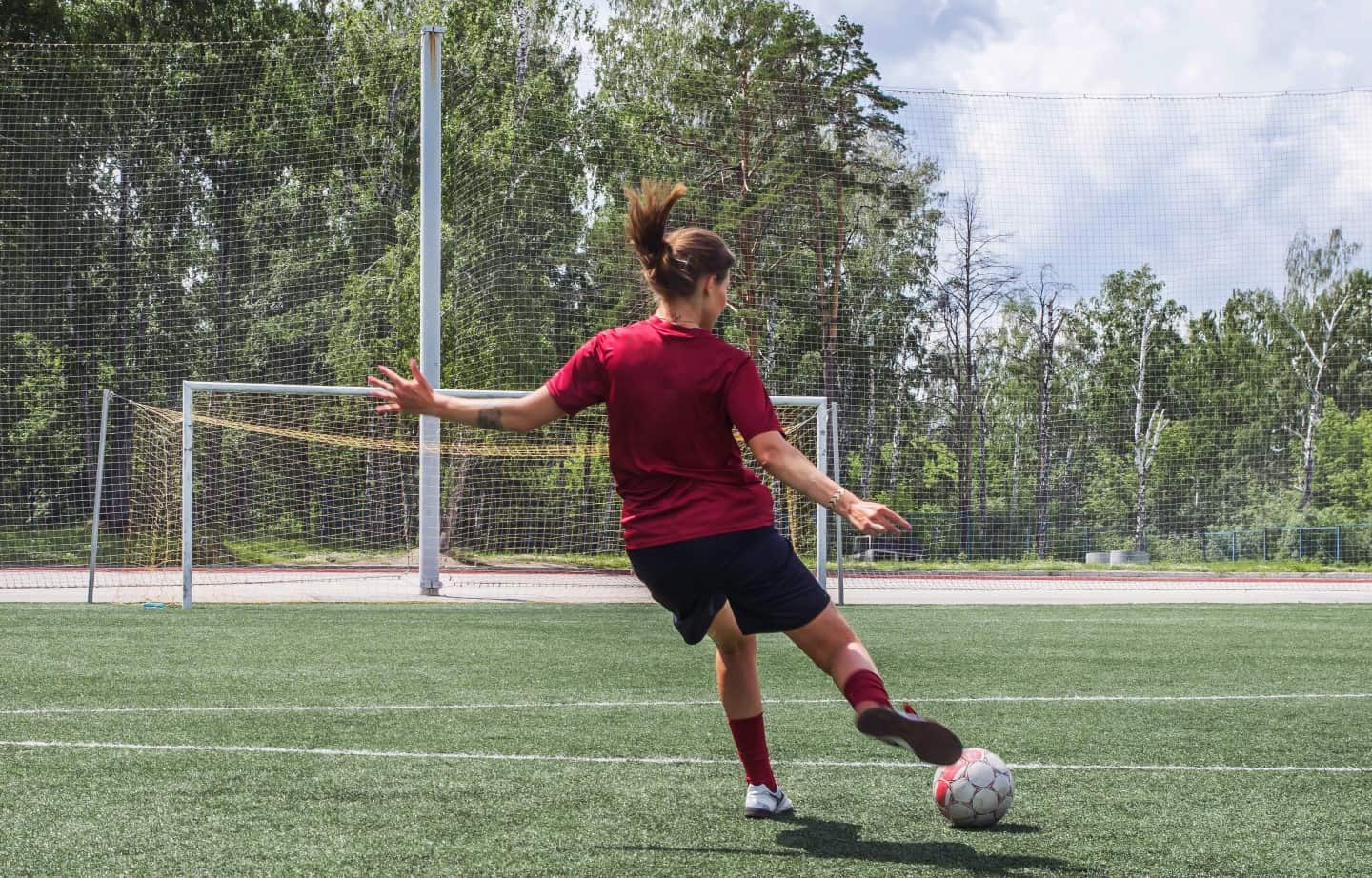 Abuse in women's football – can goals change the game?
The FIFA Women's World Cup is right around the corner with the first match kicking off on 20th July 2023 in Australia. England's first match is set for 22nd July against Haiti. With a Euro's 2021 win in their pocket, England's Lionesses will have the international eye on them as they challenge Team USA and their host country, Team Australia.  Fans will be watching for the goals that will change games and get their team to victory.
The World Cup brings elite players together for incredible competition, but sport does not operate in a bubble. Surrounding big sporting events and these world-class athletes are concerns for abuse of players and of young people who dream of playing for their national team on a global stage.
Since the last Women's World cup in 2019, came the reports of systemic sexual abuse within the National Women's Soccer League in the USA. Sexual abuse in football is not new and is not isolated. In 2022, the Guardian published a detailed review of sexual abuse allegations from around the world including by Australia's Matildas' former captain, Lisa De Vanna reported sexual abuse during her football career where she became the team's second highest goal scorer in history. A youth coach in the Netherlands was sentenced to three in prison in December 2021 after he forced underage players to have sex with women the youth coach had trafficked.
Just this year, it was reported that Sweden's Women's team was subjected to invasive gender testing and were forced to strip and show their genitalia to doctors as proof of their gender so they could compete in the 2011 World Cup in Germany. Invasive medical exams like this are not only traumatic events themselves and risk the players being sexually harassed and violated, but these demeaning examinations are triggering for players who may have been sexually assaulted in the past. This can have direct impacts on their mental and personal wellbeing as well as their professional performance. With one in four women experiencing rape or sexual assault, the medical and sporting requirements for women footballers must account for the experience of sexual assault.
Here the in the UK, the Lionesses showed their support for their fellow players by speaking out against abuse within women's football. Players including Beth Mead, Lucy Bronze, Rachel Daly, and others have been champions for girls' football and for protecting players from abuse. These players have stressed that sexual abuse within women's football is not unique to the USA.  Bronze, a formidable Defender for the England team, is defending women in football on and off the pitch and has stated that abuse is the biggest problem that women's football must fix.
With the rise in popularity of women's football here in the UK it's important to look at how the sport is growing and what protections are being put in place by football clubs to protect the players from sexual abuse – from youth teams to national level. It begs the question of what goals are being set to change the game when it comes to protecting the players?
Sexual abuse, including grooming, sexual assault, and rape of adults, young people and children occurs in schools, religious institutions, by police and others. Sex trafficking is also widespread. Football clubs are not immune. As women's and girls' football grows in popularity and continues to expand, these football clubs and venues must ensure scouts, coaches, trainers, and other professionals involved with the teams are receiving training on how to safeguard players. Prevention of abuse is critical, but just as important is creating a culture of empowering the players to come forward if they have experienced any form of abuse. There must be dedicated procedures in place to enable players to come forward if they have experienced sexual abuse but also to deal with abusers swiftly and transparently. These must go hand in hand.
It takes enormous bravery for survivors to report sexual crimes and name their abusers, especially when these survivors are public figures and athletes. Regardless of who they are, survivors and victims of sexual abuse have a right to claim compensation and hold their abusers to account for the traumas they perpetrated. A civil claim can provide victims compensation for the pain and suffering experienced and can even include funding for therapy to help cope with the effects of abuse.  Civil claims can also result in compensation if your abuse has affected you professionally.
If you have experienced abuse and would like to speak about bringing a claim for compensation, you can contact me or my colleagues in our specialist abuse team directly for a confidential discussion. I am a solicitor that acts solely on behalf of survivors of abuse, and I can offer you free, no-obligation, advice about your rights.