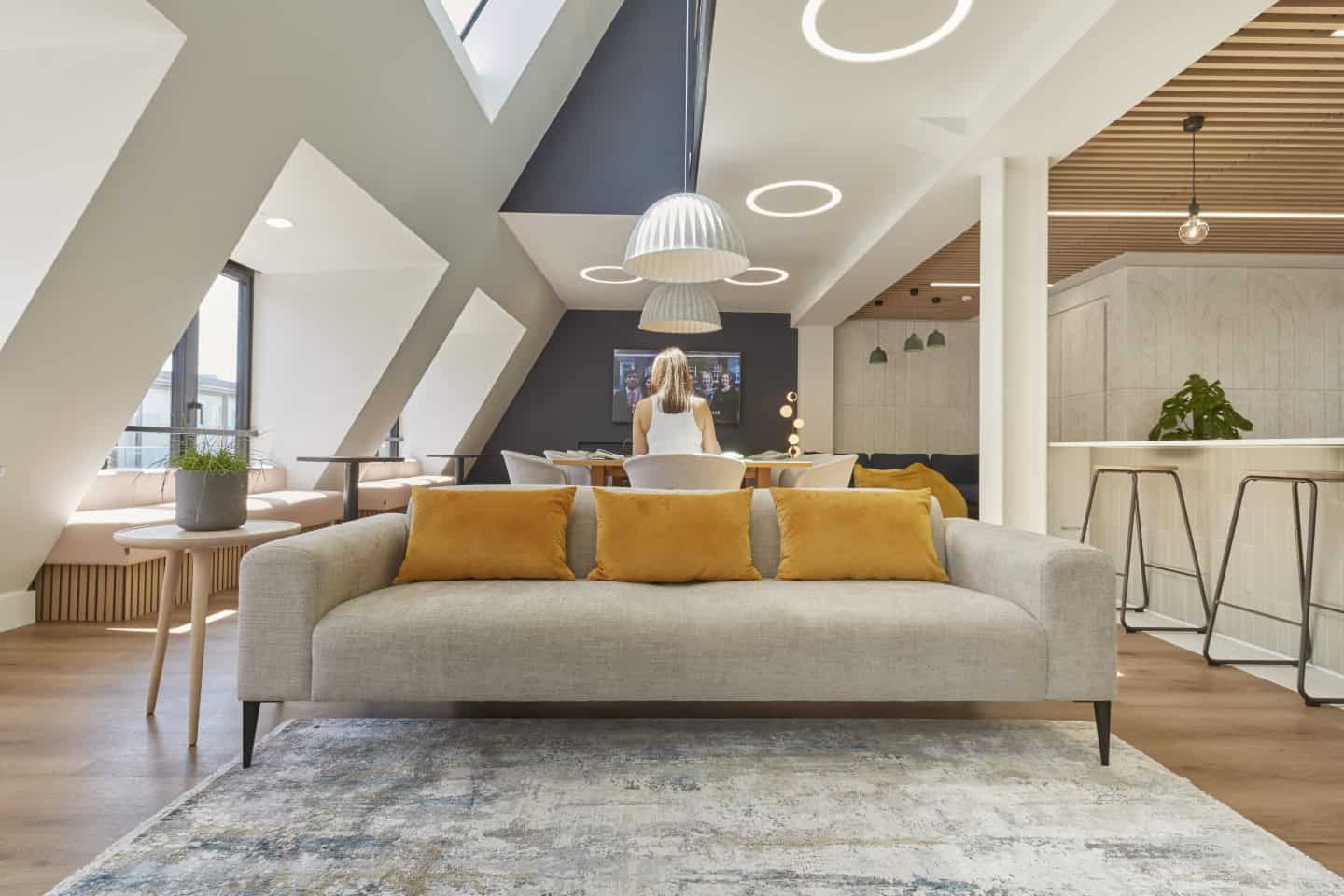 A day in the life of a trainee solicitor at BBK
At BBK no two days are the same. As I start the final third of my training contract I wanted to share with you what you can expect in a day in the life of a trainee in BBK. 
Before I became a trainee solicitor I was a paralegal in the military department, in which I had lots of exposure to litigated cases, providing me with the foundations needed in my training seats. I've just started my seat in the Costs Department.
Some days I work from home and some I'm in the office, other days I might be at court for a hearing. With flexible working BBK allows you to lead your day.
On a typical morning
I usually come back from the gym, have breakfast and sit down with my morning coffee to go through my emails.
When I get into the office I will usually catch up with some of my colleagues. Then I sit down to set up my workspace. In BBK we hot desk which means you can work anywhere in the office, which is great because it gives you the chance to interact with other teams.
I have supervisions/catchup at around 10am once a week. In preparation I review my task list so I can keep my supervisor up to date. Our catch-ups also give me the opportunity to discuss my workload i.e. if I need more work or if I have a lot on. I find being open and transparent is helpful for both me and my supervisor.
After catch-ups I'll grab a coffee from the coffee machine and get some substantive work done. I might draft an application or prepare a bundle for court.
Lunchtime
While I don't have a set lunch period I usually go between 12.30-2pm. I usually bring in my lunch as I am on a bit of a health kick, but there are lots of tempting places nearby. I usually sit upstairs in our clubhouse and chat with work colleagues. Other times I go for a walk for some fresh air and a break away from the screen.
Post lunch to home time
Often I come back to emails, which I review and either respond to or flag to deal with later if less urgent. My incoming emails are varied and can be from colleagues following up on a task, someone external regarding a client's case or from the court.
I try to finish a task before moving onto the next one. I'll then send it to my supervisor to consider. Their feedback really helps me build my knowledge and develop my skills – I'm still a trainee and I'm learning and growing into the solicitor I want to be.
Towards the end of the day I might finish up tasks or make a list of what needs to be done the next day. I fill in my training log which as a trainee you are required to complete to evidence the work you've carried out.
After I finish work
I might meet a friend for dinner/drinks, otherwise I head home and unwind usually cooking something and watching a good TV series.
On other days there are weekly/monthly social groups such as book club or junior lawyers through the firm which I often attend. Recently I started attending the self-defence classes, which I have to say I really enjoy because I get to socialise with work colleagues as well as improving awareness and helping my physical and mental health.
As I near the end of my training contract and reflect back I think about how fortunate I've been to train with BBK. I'm working with very skilled individuals who have a wealth of experience and I'm gathering the skills and knowledge to help me progress in my journey to qualifying as a solicitor.
Though I have chosen to qualify through the training contract route, there are also a number of alternative routes to qualifying as a solicitor in BBK, such as the graduate scheme and the solicitor apprenticeship.
If you would like to explore the possibility of becoming a trainee at BBK or would like further information please contact the HR team at jobs@bbkllp.co.uk